Home truths: ways to use your house to pay for care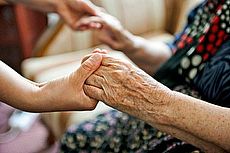 FOR most of us, our home is our biggest single asset: it's what we'll turn to fund care in later life.
But how can we best use that asset... and is there a chance to hold on to it?
Currently, the average cost of residential care is more than £29,000 a year, according to Prestige Nursing+Care - and that figure will rise to more than £39,000 if nursing care is needed as well.
If you're expected to foot that bill, it can quickly eat up your savings and the value of your home.
Toby is Head of Development at PayingForCare, an information and advice service, helping people to get in touch with qualified and experienced care fees advisers.
PayingForCare.org
If you opt to receive care at home, and your needs are significant, those bills can also mount up.
Raising funds from your home
For most of us, of course, our home is our biggest single asset, and many turn to that to fund their care.
Equity release is a well-established option for funding care - although it does not meet everyone's needs.
It is particularly applicable if one person is going into care and a partner or dependent relative is still living in the property, or for those who want to stay in their own home and receive care there.
More about paying for care
However, for those wanting to receive care in their own home, there can be a strong argument for downsizing to a property that is better suited to meet changing needs.
This can reduce outgoings too, through lower fuel and maintenance costs, while releasing funds to help pay for care.
There are an increasing number of property developments designed specifically for retired people and some include "extra care housing", with nursing and domestic care available on site.
Retaining and letting your home
For those going into a care setting and keen to keep the house within the family, or perhaps concerned that selling would not recover the property's full market value, one option to explore is letting it and using all or part of the rental income to fund care costs.
The letting market has been strong for some time now, and shows little sign of weakening.
Check the sums carefully. If, allowing for maintenance, void periods and agent fees, the predicted income would make a significant contribution towards filling your care funding gap, it's worth considering.
There is a unique set of challenges to letting out our own homes, and it can prove time consuming. Consider using a professional agent to manage this process.
It is advisable to use an agent registered with ARLA (The Association of Residential Letting Agents) to provide additional consumer protection.
Deferred payments agreement
Another possibility to pursue if you want to go down this route is that local authorities may offer a "deferred payment agreement".
With this arrangement, the local authority funds any care required, then recovers those costs from the sale of the house at a later date - say after the owner has died. It's crucial to seek specialist advice before entering any agreement of this sort, to make sure it's the most appropriate option.
It's useful for couples should just one of them need care, for example, but not if both do.
Longer term, it does offer the potential of capital growth from the property: in a rising market that could see dividends for surviving relatives. But of course, the opposite may also apply should market values slip.
Protecting your assets
For many, the future will involve an unknown length of time paying out significant amounts of money. That can raise concerns about running out of funds at some point in the future, as well as reducing the chances of being able to pass on an inheritance.
If the latter is important, it may be feasible to protect some assets by planning ahead and employing expert legal and financial advice. This could be done by creating a Trust, or even giving them away.
A word of caution here for people who attempt to reduce their liabilities in this way: gifts made less than seven years before death will still qualify for Inheritance Tax purposes.
Moreover, local authorities are not blind to this sort of arrangement. They know that some people squirrel or give away assets specifically with the intention of avoiding care home fees.
They consider this to be an "intentional deprivation of assets" and may include the value of such assets in any financial assessment, even if they're no longer available.
Care fee plans
Another option to consider is a care fees plan to help cover all or part of future fees: also known as an Immediate Needs Annuity, a fixed lump sum will provide the buyer with a certain amount towards the cost of care for the rest of their life.
How large that lump sum needs to be depends upon the age and state of health of the buyer, and how much they wish to receive each month. The insurer is, after all, taking a calculated risk on the purchaser's life expectancy.
The advantage for us, of course, is having a known, fixed payment towards our future care - with the added reassurance that, whatever happens, it continues for the rest of our lives.
Please note that unless buying a care fees plan with what is known as capital protection, there is no way to claim back any of the money paid for the plan should the holder die earlier than expected.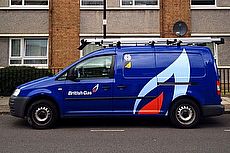 21 November 2017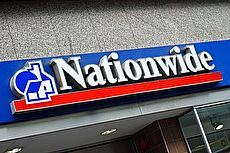 16 November 2017
13 November 2017
Follow us or subscribe for FREE updates and special offers