Why can't I just pay for the channels I want?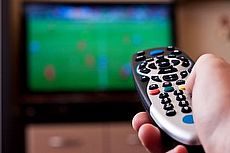 "Why do I have to buy bundles of channels? Why won't Sky or Virgin Media let me just pay for the channels I want?"
We've all been there, late at night, flicking aimlessly between infomercials for raccoon proof bird feeders on channels that number somewhere between 600 and 900 and wondering: why do I pay for this?
The way that pay TV works can feel like you're being forced to pay a fixed monthly price for hundreds of channels, even though you only watch seven regularly.
In the US, John McCain called paying for cable channels that go unwatched "a tax on every American household". No doubt Senator McCain would rename Freeview "Socialism TV" if he ever found out about the TV licence but he does have a point: why don't we just pay for the channels we actually watch?
Why does pay TV come in channel bundles?
Simply put, the main reasons channels come bundled rather than a pick n mix is that it's much more profitable for the TV provider to do it this way.
Executives at pay TV providers would much rather you pay £40 plus a month for a whole bunch of entertainment and sports channels you don't watch than just £6 a month because all you want to watch is Sky1 and MTV for nine hours every day.
Bundling channels into packages also gives the networks more power to leverage the potential of the channels to advertisers.
If True Entertainment isn't given away in a bundle it probably wouldn't be as easy to flog a 30 second spot between Danielle Steel's Fine Things and Gore Vidal's Billy the Kid because, realistically and apologies to any fans of True Entertainment, many people wouldn't pick it if they were paying per channel.
In addition, many channels have the same owner, increasing the strength of their position in negotiations with potential new entrants who may want to distribute content on a per channel or per show basis.
All in all, we have a system where TV providers exerting control over the distribution of channels is a pretty stiff barrier to entry for any new players trying to introduce anything radical.
And while the music industry is being slowly dragged into the 21st century, persuading TV networks to do something similar with their content will likely be an even tougher task.
On the positive side, there does appear to be more and more people calling for a pay as you go or a la carte style of TV subscription and the spread of services such Netflix and Amazon Video is only increasing the pressure.
Alternatives to channel bundles
About half of households pay for TV in the UK, according to Ofcom's last communications report and most seem likely to keep paying, even for channels they don't want.
Pay TV revenue rose 0.9% in 2013, a smaller increase than previous years but still a significant bump in this million pound market.
Just 4% of respondents to a Deloitte study last year said they'd cancelled a pay TV subscription in the past year and just 10% were thinking of cancelling.
Among those that are leaving, however, pay as you go alternatives seem to be a draw. 35% of households that get a smart TV think about cancelling their pay TV, an Ofcom poll found, for example.
Freeview
There are loads of channels, we'll admit some of dubious quality, which broadcast free to air, and these days all new televisions come with some sort of Freeview receiver built-in meaning no need to spend on a separate box.
If you don't want or need every channel, Freeview is probably for you, offering a decent range of channels that actually present a decent range of programmes.
Freeview say that "over 95% of the most watched programmes are available subscription free on Freeview".
With 80 channels in total there are naturally a number of channels that you are seldom going to watch, after all, there's only so much GemsTV you can fit into one evening.
That said, apart from paying for the Freeview enabled TV or set top box, there's no monthly subscription, just the TV licence.
Video on demand: Netflix, Amazon Instant
There is a huge range of content available online these days from networks in the UK like the BBC to American networks like HBO, showing both catch up and live TV content.
On top of this streaming services like Netflix and Amazon Instant provide huge movie and TV series catalogues that can all be watched on your computer, tablet or phone without the need for a TV set.
This means you don't even need to pick out individual channels. You can pay a small monthly fee and choose which individual series and movies you want to watch and play them whenever you want.
Remember though that if you watch content online 'live' (at the same time as it's broadcast on normal telly) then the law says you will still need a TV licence.
If you only use catch up TV and a streaming service like Netflix then you do not need a licence.
While some series such as House of Cards are exclusive to these services, the drawback is that sometimes it can take a while for a major series shown on pay TV to reach the streaming services.
Switch subscriptions
Another idea is considering only paying for premium channels when they'll be watched.
Normally with 30 days notice these expensive channels can be taken off a subscription, then put back when you want to watch them again.
For example, football or rugby fans could subscribe to Sky Sports only at the relevant time of the year for that sport's season.
Likewise with movie channel packages, only subscribe at Christmas or in Winter when you spend more time inside on cold, dark evenings.
'Unbundled' set top boxes
Although still in very early stages and likely to face stiff opposition from content firms currently making billions of pounds worth of profits each year from cable and satellite TV, unbundled set top boxes could be the future model that many pay TV subscribers would like to see.
Intel is reportedly launching a beta version of a set top box that uses superfast broadband to deliver a service Forbes described as being "[the first time] consumers will be able to subscribe to content per channel, unlike bundled cable services, and you may also be able to subscribe per show as well."
Probably more of a long shot at present, but definitely an exciting prospect for the future.
And a few others...
A few years ago, in the UK at least, it seemed that some things like Premier League football matches would forever be bundled up as part of a super expensive monthly pay TV deal.
Since BT Sport hit the scene however, Sky Sports' stranglehold on the footy has loosened a little.
While the price of Sky Sports hasn't shifted much and the cost of BT Sport isn't exactly rock bottom either, it does bring a little hope that new ways of accessing premium events will emerge.
Currently Sky's Now TV offers streaming access to Movies and Sports events on a 24hr basis for a fixed sum of £10.
Not exactly cheap, quite steep in fact, but not bad for those that ever want to watch two football matches a year.
Another option is the newly released Chromecast dongle from Google.
This plugs into the HDMI port on the back of a TV and costs a relatively cheap £30 and enables you to send online shows and movies to your TV using your smartphone, tablet or laptop.
You will still need a subscription to some services on top, but if you don't have an internet-enabled TV, this is a cheap way of putting that content on to the TV, wirelessly.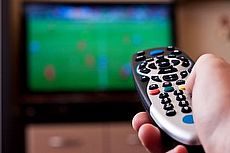 15 November 2017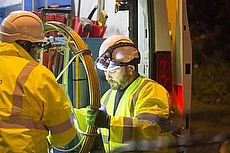 10 November 2017
9 November 2017
Follow us or subscribe for FREE updates and special offers