O2 or Be: looking back on a broadband fight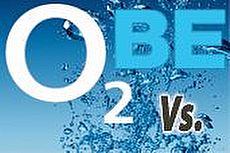 Be and O2 broadband no longer operate a fixed line network.
Their broadband business was taken over by Sky in early 2013.
As we update this article all O2 and Be customers have been moved to comparable packages on the Sky network.
To see our review of Sky click through here or read on for this old review of both O2 and Be and an explanation of the differences between them.
Network mates
What were the big differences between O2 and Be? Basically, speeds and availability. But that's about it.
Why O2 and Be share
In 2006, two years after Be Broadband was founded, the company was bought up by Telefonica, a European communications giant with more than 35 million customers.
The next year, Telefonica starting using the Be network to carry a home broadband product for one of their mobile phone brands: O2.
In short, when people say 'O2 own Be', or vice versa, that was a bit of a simplification.
The relationship the two have had was more network mates: they both used the same pipes and shared equipment installed by Be broadband at telephone exchanges.
O2/Be speeds: the fastest ADSL
As we've said, then, the practical effect is that, all other factors being equal, O2 and Be users are likely to experience very similar speeds.
And, according to independent Ofcom research on broadband speeds at least, those speeds are likely to be a little bit better than other ISPs':
| | Overall average | Peak (8-10pm weekdays) |
| --- | --- | --- |
| Be/O2 | 8.8Mb to 10.7Mb | 8.6Mb to 10.5Mb |
| BT | 7.8Mb to 9.7Mb | 7.6Mb to 9.5Mb |
| TalkTalk | 7.2Mb to 8.8Mb | 7.1Mb to 8.7Mb |
As you can see, they were outperforming their ADSL competitors even if only by a few Mb.
And, in addition the top O2 and Be packages - The Works and Pro - offered increased upload speeds of up to 2.5Mb, faster than the 1.3Mb upload on their other deals and those of most other providers.
However, averages are tricky.
Although it was right to laud the O2/Be network's reliability, the providers were also available in slightly fewer places than other providers and tended to focus on the most urban areas where lines had shorter distances to travel from the exchange to households. That must have given the average a boost.
Moreover, the gap looked slightly laughable compared to the gulf between all ADSL services and cable services from Virgin Media or BT Infinity.
More importantly for answering our questions, though, by lumping the two providers together the Ofcom research misses out on some differences between O2 and Be - namely, traffic management and contention ratios - that could have quite an effect on speeds.
Which begs the question...
Who's better?
In terms of speeds, for various reasons, Be generally beat O2.
The smaller provider also won on customer service.
However, O2 did have an edge over Be and it was price.
Traffic management, fair use and contention
Though they're sometimes hard to quantify exactly the two providers used to recognise their speed difference, to some extent, in their advertising - O2 offered up to 20Mb, Be up to 24Mb.
Now to conform to new rules both advertise up to 16Mb but the differences remain.
Here's a simple one to start with: O2 manage traffic, Be don't.
The O2 approach slows streaming video and music and P2P especially during busy periods (4pm to midnight weekdays and 12pm to midnight weekends). The more customers pay a month, they less they'll be slowed.
See the extensive O2 guide to traffic management for the full details.
Similarly, all the Be broadband deals and two of the O2 ones were advertised as unlimited. Like all broadband providers, though, unlimited came with some limits: go beyond them and the broadband connection would be 'throttled', severely slowed.
However, Be had a fair use policy which promised only to slow down the most extreme heavy downloaders and, anecdotally, rarely slowed connections; O2's fair use policy was the same if, again anecdotally, a little more restrictive.
Find out more on broadband fair use policies here.
Ultimately, Be were able to take a more relaxed attitude to speeds because there were simply fewer Be users sharing one line.
A 50:1 contention ratio is standard for home broadband packages, although it varies from exchange to exchange, and O2 seem, more or less, to conform to that.
In contrast, Be specifically advertise low contention ratios and promise not to overload exchanges and stop adding users to exchanges that were getting too busy.
Customer service
Both Be and O2 Broadband have great reputations for customer service and reliability but Be, in particular, seem to have a customer base that doubles as a fan club.
Fancy being able to Tweet the top bods at your provider, go out for drinks with them and get a free day's broadband on your birthday from them (really!)? That was Be broadband.
Having said that, O2 also have a thriving twitter feed and both broadband providers have excellent 24/7 UK based billing help and technical support.
Price: was it worth paying more for Be?
Let's not beat about the bush: O2 broadband was cheaper than Be's.
As you can see, O2 were cheaper even if only by a little bit and even though, as in the first two examples, O2 no longer offer PAYG line rental and even when, as in the last two examples, you're not an existing O2 mobile customer.
Not only were O2 simply aiming for the budget end of the market, the provider was able to offer big discounts in return for mobile customer's loyalty.
Broadband was cheaper for existing O2 mobile phone contract customers and some PAYG users.
In addition, while both providers also offer some of the cheapest line rental in the land but, as you can see above, O2 was cheaper.
See our article here for more on getting the cheapest broadband and line rental.
Both providers offer short contracts - O2 have a 30-day rolling contract option while Be offer a shorter 3-month contract - but even here O2 just about have the edge.
O2 keep their usual prices with low commitment contracts while Be add about a few pounds to the monthly price of their broadband in return for flexibility.
All in all
When we first wrote this guide there was a hair's breadth between O2 and Be broadband.
As the services matured, the differences between them have grown more acute: O2 were a budget provider offering decent, reliable broadband at some of the UK's best prices especially for those with an O2 mobile; Be were a premium provider with excellent customer service and broadband experience but slightly higher prices.
For more information read our dedicated reviews of O2 broadband, available here and Be broadband, available here.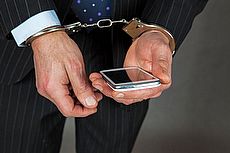 23 November 2017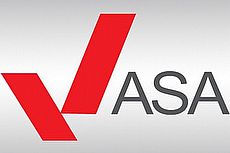 23 November 2017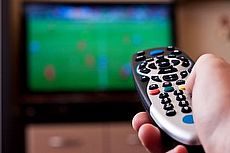 15 November 2017
Follow us or subscribe for FREE updates and special offers