M&S Current Account: is £10 or £20 a month worth it?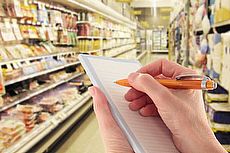 IT'S been about a year and a half since M&S launched themselves into the current account market.
The move attracted a lot of attention, not least because the UK's best known department store decided to pack out their new accounts with an unprecedented number of shopping rewards and charge monthly fees.
The standard account currently costs £10 a month, or £120 over a year.
The current account with travel insurance costs £17.50 a month, or £210 over a year.
Although these fees have fallen from £15 and £20 respectively when the accounts were first launched, they're still very high even for the packaged current account market.
Loyalty account benefits
However, the rewards on offer are also much higher than those available elsewhere and, M&S say, make the accounts worthwhile for their regular customers.
At first glance, there appears to be some truth to this. For one thing, there is currently £100 available for new customers to the account, effectively paying the fees for eleven months.
New customers get 20% off clothes and homeware (not furniture or electricals) every month in the first year they hold an account.
Current account customers can also earn M&S points in store - although unlike credit cardholders they can't earn them elsewhere, see here for more details, - at a rate of 1 point to every £1 spent.
100 points equals a £1 voucher to be spent in M&S stores.
Current account holders are also guaranteed a birthday gift worth £10, four 'treats and delights' gifts, worth £45, and 48 M&S Cafe hot drinks vouchers, worth £127.
However, as always with packaged accounts, these benefits are only truly 'worth' anything if they are used and, preferably, replace something you would have paid for in any case.
For example, that 20% off is good but M&S isn't the cheapest place to buy many items so, even with the discount, it's not necessarily saving money.
In addition, the 20% discount is limited to a £250 spend a month, which may be worth bearing in mind if you have your eye on some high value items.
Note also that the £100 on sign up is split into two £50 payments: one for taking the account and one for using the account switching service (i.e. for moving direct debits and making M&S your main bank account.
All in all, while the hot drinks vouchers come in for some stick at least it's easy to see whether you're getting value for money with them: some of these other rewards benefits aren't so well defined.
Financial rewards
M&S have a better reputation for customer service than the mainstream banks.
In November 2013, a Nunwood 'customer experience excellence' survey ranked M&S financial services in 23rd place after questioning 7,500 customers. None of the big banks made the top 100.
Despite that, however, these account's financial benefits are also slightly less appealing that they first appear, we think.
Those accepted for this account will get an automatic £500 overdraft, of which £100 is interest free.
It's a nice extra since 0% overdrafts are hard to come by but anyone paying for this account shouldn't need it for anything other than peace of mind.
M&S also boast that current account members have access to a savings account paying 6% interest.
However, note that this is a 6% regular savings account: the rate is only paid on contributions of anywhere between £25 and £250 a month (starting from an empty account) and on no more than £3,000 a year in total.
6% on £3,000 sounds great, then, but earning potential is limited by the account terms. It's still a nice account but just not as good as it sounds, which is a persistent problem with regular savings, see our guide to learn more.
Packaged travel insurance
In a similar vein, the consensus is that, compared to the rest of the market, the travel insurance fee for the M&S premium account is too high.
The policy is a worldwide multi-trip family travel insurance policy provided by AXA.
The account holder, or holders in the case of a joint account, will be covered along with their family members - spouses or partners and children (including step, foster, grand and great grandchildren, as long as they're under 18) - as long as you're all on the same trip.
The policy includes cover for cancellation or curtailment charges up to £5,000 and emergency medical and other expenses up to £10,000,000.
There's also cover for most holiday activities and winter sports, although, while the normal policy covers any trip of less than 45 days, there is only 17 days worth of winter sports cover in each 12 month period of the policy.
To qualify for the travel insurance, the current account holder must be under 69, up to date with account fee payments and registered with a GP.
Always check whether policy terms apply to a trip and never assume that you're covered by a policy.
M&S shoppers accounts
To be eligible for either of these current accounts applicants must be over 18 and pay in a minimum of £1,000 per month.
Marks and Spencer have bank branches inside 29 stores across the UK.
These branches are open for the same hours as the store so offer evening and Sunday banking access, though check with local stores if this is a concern.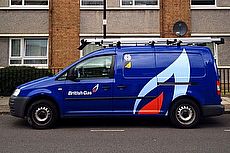 21 November 2017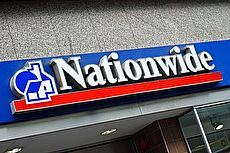 16 November 2017
13 November 2017
Follow us or subscribe for FREE updates and special offers