M&S credit cards: what's on offer?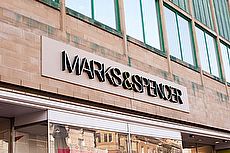 ©iStock.com/SamBurt
BACK in 2013, the M&S Credit Card turned 10; in that time it had proven such a hit with users they'd earned a collective 40 billion in spending points, or £400 million in M&S vouchers.
The card was launched in 2003 during a serious rethink of M&S customer loyalty: in 2000 the department store started accepting all credit cards, not just their own store card. No longer limited to just one card, 1.4 million customers closed their accounts.
Since its launch - and its 10th birthday - the M&S credit card has continued to be one of the few deals laser focused on customer rewards as well as offering general good value for cardholders.
Other big high street stores still tend to offer poor value store cards rather than credit cards, but while House of Fraser, Debenhams, John Lewis and even Amazon offer credit cards using a similar model to M&S's, it's frequently M&S that comes out top of the heap.
The introductory deals - like the long 0% purchase period - help to give the M&S Credit Card plenty of mass market appeal, but the rewards really only benefit very regular customers.
For more on how much M&S shopping we have to do to count as a regular, skip down the page, or read on for more on the card's general terms.
M&S credit card: the details
The M&S credit card's representative APR - 18.9% APR (variable) - compares well with similar cards.
In fact, at the time of this update, comparable cards from NatWest, Bank of Scotland, Lloyds and the Halifax are advertising exactly the same representative rate, and it's at the lower end of the rates offered by store-branded credit cards.
For full details of the cost of the credit and how to apply see below.
M&S Credit Card credit card (Go to provider

»

)

One card - two offers
0% on purchases and balance transfers (made in first 90 days) for 25 months
0% on balance transfers (made in first 90 days) for 32 months,0% on purchases for 6 months
2.9% balance transfer fee applies (£5 minimum)

Representative example: When you spend £1,200 at a purchase rate of 18.9% p.a. (variable), your representative APR will be 18.9% APR (variable).
Promotional offers
At the time of this update, new M&S Credit Cardholders can choose between a 25 month introductory period on purchases and balance transfers made within the first 90 days of opening the account, or a longer 0% balance transfer period with just six months interest free purchases.
Whichever offer customers take up, no interest will be charged on purchases made on the card as long as cardholders make at least the minimum payment every month and don't go over their credit limit.
Not long ago the 32-month balance transfer offer would have been one of the more generous transfer periods available, but competition to offer longer promotional periods means that compared to the 36- and 40-month specialist transfer deals available, the M&S card is attractive but not the longest available.
See our full guide to balance transfers here to find out more about how they work, and note that transfer fees can add significantly to the amount we need to pay off, so bear that in mind when comparing apparently similar deals.
In both cases, as long as the terms and conditions for holding the card are kept to, at the end of the 0% interest period, any balance left on the card - whether for purchases or transferred balances - will begin to accrue interest at the standard rate (more on how this works here).
Not included
As with other credit cards, however, taking money out at an ATM, getting cash back on purchases at the till, buying foreign currency and any gambling, including buying lottery tickets - or buying food and drink in a gambling establishment - will count as a cash advance transaction.
As we explain in greater detail here, cash advance transactions tend to be subject to interest at a higher rate than the representative APR.
They're also liable for that interest from the moment the transaction is made; there's no standard interest free period as with ordinary purchases.
Reward points: just for M&S regulars?
M&S credit cards earn points on all purchases at a rate of one point for every £1 spent in M&S, and one point for every full £5 spent elsewhere.
Every 100 points earned can be converted into £1 in M&S reward vouchers. Here's how that might translate into monthly and annual earnings.
Spending/month
Month earnings
Annual earnings
£500
100 points
£1 in vouchers
1,200 points
£12 in vouchers
£1,000 (£500 at M&S)
600 points
£6 in vouchers
7,200 points
£72 in vouchers
In addition, new cardholders will earn 500 bonus points the first time they use their card in an M&S store, although there are some exclusions on purchases: the conditions regarding eligible purchases are available here [pdf].
Most shopping rewards cards have become substantially less generous since EU rules on interchange fees came into effect at the end of 2015 - and in the odd instance where the rate of return has remained consistent, the ways in which we can redeem the rewards we earn have been restricted instead.
That's led to a situation where we really have to be loyal to one retailer or group of retailers if we want to make the most of a reward credit card.
In this sense, the M&S credit card compares fairly well to other shopping rewards cards, including those from the big supermarkets - as long as we can commit to shopping there on a frequent and regular basis.
Find out more about these cards in general in this guide to rewards cards.
More rewards
When the M&S credit card launched, account holders could also sign up to the Premium Club, which for £20 a month offered triple points on all M&S spending, vouchers for the M&S cafe, seasonal and birthday offers, and worldwide annual travel insurance.
Recognising that travel insurance is a very competitive market, M&S made this last feature an optional extra: those who didn't want or need it could go without and still benefit from the Premium Club's other features for £10 a month.
The Premium Club closed to new members in April 2015 - and with the exception of the travel insurance, people can get similar perks with the M&S Premium Current Account, which launched in July 2012.
Since 2014, they've also offered a fee-free current account that rewards users with M&S gift card top-ups every month they meet certain account requirements, in place of the high(ish) interest rates offered by other banks' current accounts.
That's not to say the credit card doesn't still have further tricks up its sleeve: cardholders will sometimes be eligible for better rates on other M&S Bank products, such as loans for example.
At present the best offer they have is for exclusive rates on travel money bought with an M&S credit card at an M&S bureau de change. While all other currency exchanges are treated as cash advances, those carried out in this way will be treated like a standard purchase - that is, with up to 55 days interest free, before the usual rate of interest applies.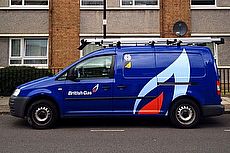 21 November 2017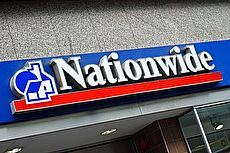 16 November 2017
13 November 2017
Follow us or subscribe for FREE updates and special offers