Marbles Classic credit card relaunched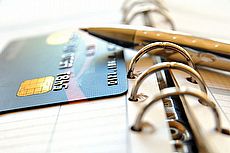 ©iStock.com/micha360
THE MARBLES credit card has been relaunched, with issuers New Day aiming it squarely at those who need to rebuild their credit histories.
The company say the card has been designed specifically for people who've had credit problems in the past and are now hoping to improve their credit rating again.
As New Day's Rob Holt says, "being able to improve or rebuild your credit score is very important given the role of credit in today's world".
And if they sound familiar, that's because they're the company behind the Aqua range of credit cards - so this should be an area in which they have considerable knowledge.
What's it offer?
Since the financial crisis, the options for people just starting out and those looking to improve a poor credit history have been seriously limited.
There tend to be more options for those with little to no credit history, so the Marbles card is meant for those who want to rebuild a slightly battered credit file.
"Slightly battered" means, in this case, no one who's been bankrupt in the past 18 months, or had a CCJ in the past year.
It comes with a purchase interest rate of 29.75% p.a. (variable) and an initial credit limit of between £250 and £1,200.
Customers get to choose a monthly repayment date that suits them - which can be a really useful budgeting tool, as we explain here.
If that date becomes inconvenient - say, they date they get paid changes, for example - users can alter it up to twice a year.
Customers can also set up free text alerts to warn them if they're approaching their credit limit.
Another nice touch is that the Marbles website has a well populated help and advice section. Included are a couple of brief guides to credit scoring and finding out about credit files - although anyone wanting a fuller guide would do well to read ours.
For full details of the cost of the credit and how to apply see below:
marbles credit card (Go to provider

»

)

FastCheck your eligibility for an instant response before you apply
Start with an easy-to-manage credit limit from £100
Track transactions online and pick the payment date you want

Representative example: When you spend £1,200 at a purchase rate of 29.75% p.a. (variable), your representative APR will be 29.7% APR (variable).

Applicants should be aware there are two other possible interest rates they could end up with - some will get a rate of 39.9% APR variable, while others may end up with an APR of 44.9% variable.
For those who aren't sure which they'll get, or whether they'll be accepted at all, there's an eligibility checker on the website - look for mentions of FastCheck or the big friendly button saying "check eligibility".
As well as often providing an instant response, these "soft application" tools are really useful for potential applicants for a couple of reasons.
Firstly, they're non-binding, so if they say the applicant is likely to be accepted, but at a higher rate of interest, there's no obligation to take the card after all.
Secondly, and particularly importantly for people trying to rebuild their credit, they don't leave any potentially damaging traces on credit files.
That said, as we explain here, passing the soft check isn't always a guarantee of being accepted for the real card.
Accepted everywhere - but beware
Finally, being a Mastercard, the Marbles Classic is accepted at millions of locations worldwide.
There are cards that don't charge for non-sterling transactions, which tend to be reserved for people with pristine credit histories.
However, most card providers do charge for this perk - and the Marbles card charges a fairly standard 2.95% on top of the total cost of the transaction.
Also pretty standard is the cash advance fee, which is 3% with a minimum charge of £3.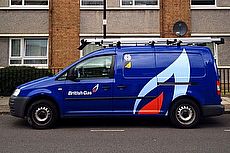 21 November 2017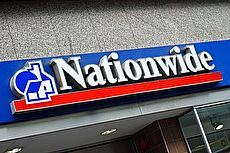 16 November 2017
13 November 2017
Follow us or subscribe for FREE updates and special offers