Not just equity: how to make extra money out of your home
©iStock.com/lightkeeper
SIX million British homeowners aged over 45 view their house as the foundation of their retirement plans, with 69% of them owning a property that's worth more than their pensions.
This, at least, was what was discovered in 2016 by Aviva, who conducted a survey of over-45 homeowners and their retirement plans.
However, while a house can prove to be an invaluable nest egg for those fortunate enough to own one, there are other ways of making money out of your home than simply selling it.
From renting out a spare room to allowing film crews to shoot in your living room, the home is full of hidden potential for those who know where to look. And for those who don't, here's our helpful guide on the various things you can do with it in order to earn a little extra cash.
Find a lodger
Perhaps the most obvious thing to do, at least if you have a spare room gathering dust, is to take in a lodger.
Admittedly, living permanently with a virtual stranger might not be to everyone's taste, yet under the Government's Rent a Room scheme, homeowners or tenants who take this step can earn up to £7,500 before they're required to pay any income tax.
Divided by 12, this means that owner occupiers or tenants can bring £625 every month from a lodger tax free.
Similarly, those who go over the monthly limit can still avoid being charged any tax on the first £625. However, unlike those who don't cross this threshold, they won't be entered into the scheme automatically, and will therefore have to inform HM Revenue & Customs via their tax return.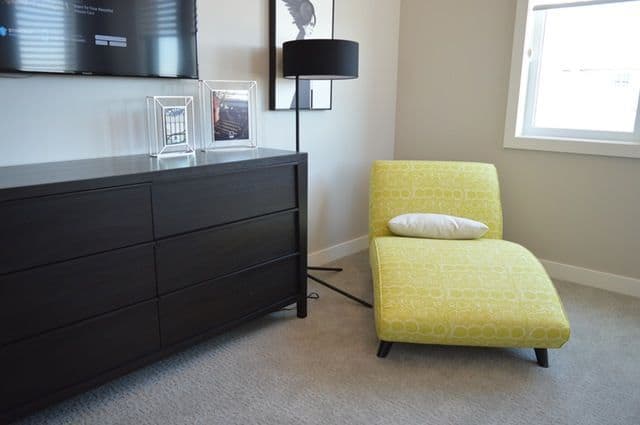 One thing it's advisable that both groups do is decide from the offset on what kind of lodger they'd prefer, and on the house rules that will apply once a lodger is in place.
For example, there are websites - such as fivenights.com, mondaytofriday.com, and spareroom.co.uk - that allow homeowners and tenants to find professional lodgers who'll stay with them during the week, but then commute back to their homes over the weekend.
This makes it perfect for those who'd potentially feel a little uncomfortable about sharing with someone they don't know, but then again there's always the option of taking in someone they do know, such as a friend, should the opportunity arise.
Foreign and medical students
Alternatively, they could take people who need to stay in the area only for certain periods of the year, such as medical students or locum (substitute) doctors on placements.
Another option in this vein is the foreign language or Erasmus student, who will stay for a few weeks or six months at most, while they learn English or complete part of their degree abroad.
However, as with more traditional lodgers, there are a couple of things worth noting.
Firstly, if someone is on housing benefit, for example, than anything they receive beyond £20 a week from their lodger will be treated as income, and their benefit will be reduced accordingly.
Secondly, as the homeowner or leaseholder, anyone who takes in a lodger will be liable for any expenses themselves, and won't receive any tax deductions or exemptions from the Government.
This means that, if they have to change a lightbulb, bed, cupboard, or shower themselves partly because of the wear and tear provided by the lodger, there's no scheme available to help them with this. Even if they receive, say, £8,000 a year from the lodger, but have to pay £1,000 in repairs or refurbishments, they'll still be taxed on the extra £500 beyond £7,500, even though this £500 isn't really profit.
Airbnb
Since we've already written a guide on the sharing economy, it's not worth going over the ins and outs of using Airbnb to rent out your home while on holiday.
Nonetheless, it's worth repeating that, in order to rent out the entire property, and not merely a single room, owner occupiers and tenants will need express permission from either their mortgage lender or their landlord.
Rent out your drive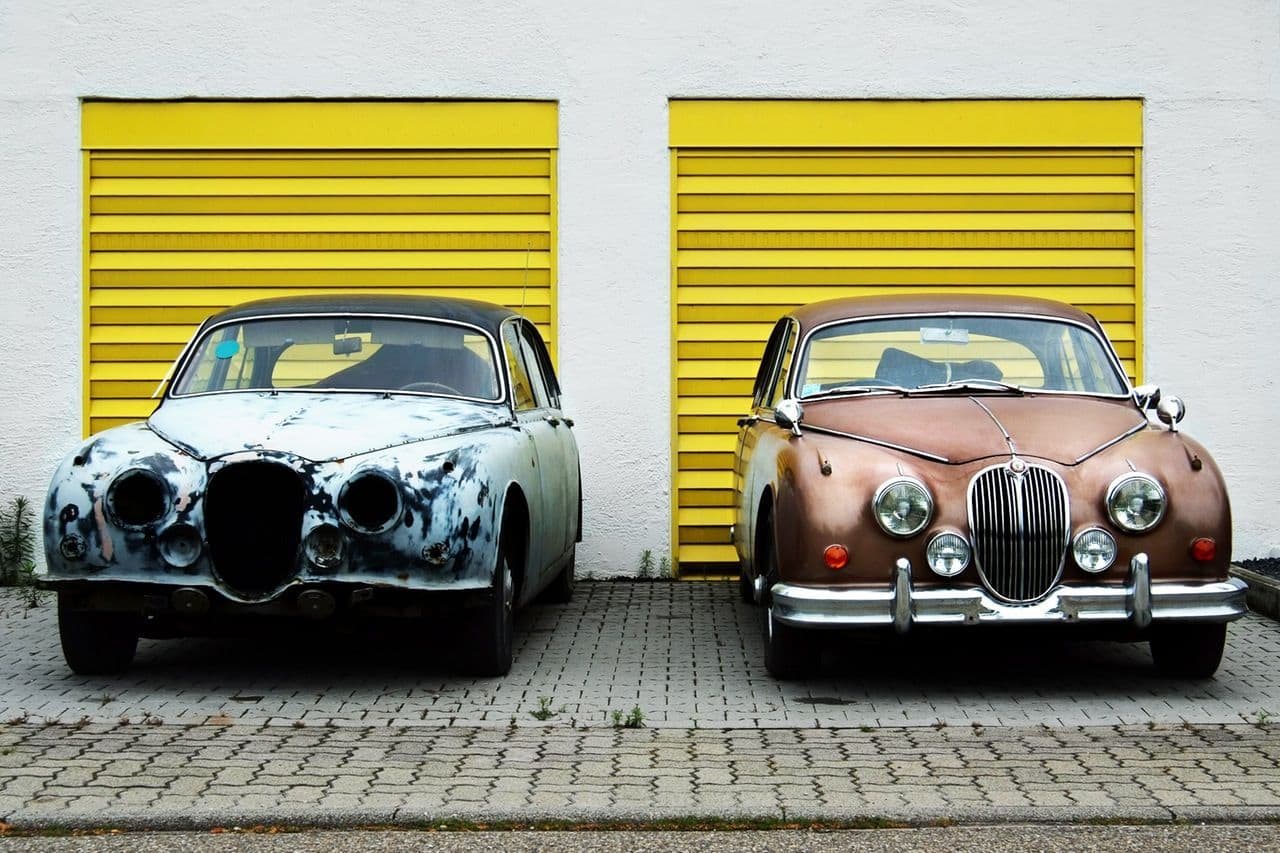 Failing that, homeowners could always consider renting out their extra parking space, which is something an increasing number of owner occupiers and tenants are now in fact doing.
They're helped in this by the constantly expanding number of websites catering to just such a taste, with ParkLet, JustPark, YourParkingSpace, Park on My Drive, and Gumtree being just a few of the most prominent.
Most of these charge some form of commission, although it varies quite considerably from site to site, so it's worth shopping around to find the one that suits.
ParkLet for example, take a 20% cut of the fee, as well as a one-off payment of £25, so it's really best for those looking to let out their parking space for longer periods of time.
YourParkingSpace, by contrast, doesn't take anything from the owner's fee, yet it adds an extra 20% on top of what the renter will have to pay. This might seem far preferable on the face of it, but drive owners should bear in mind that it might potentially make the price they set less competitive.
Still, forgetting commission for a moment, people with a drive to rent out could find that they reap as much as anything from £100 to £250 month, so long as they're situated in a favourable location (e.g. London and the Home Counties).
One thing they should be wary of, however, is that some councils may take issue with people who rent out their drive, going so far as to claim it requires planning permission.
Yet according to the Government, no planning permission is required at all, at least in England. As such, if an owner is contacted by a council demanding they apply for planning permission, they have every right to challenge this demand and even launch an appeal, should the council issue a planning enforcement notice.
Let Hollywood into your home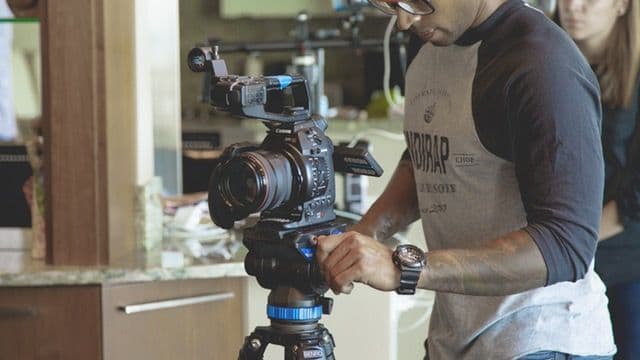 Okay, while the vast majority of homeowners are unlikely to ever welcome Colin Firth or Meryl Streep into their homes, those with the right kind of property in the right kind of location do have the opportunity to make some extra money via film and photo shoots.
As with parking spaces, lodgers, and tourists, there are specific websites where owners and tenants can register the availability of their home. These include SHOOTFACTORY, Beach Studios, Film Locations, Lavish Locations, and Location Works.
While some of these - such as Lavish Locations - are focused solely on properties at the furthest end of the expense scale, most are open to more modest homes.
However, for the most part, since UK productions companies generally tend to be concentrated in and around London, those with homes within the M25 are going to have the greatest chance of receiving a positive response.
And if they do receive a call from some film company hoping to immortalise their kitchen, they can expect to earn anything from £500 to £2,5000 a day, depending on whether they're picked for a photoshoot or for some higher-profile filming.
Yet as can be imagined, there are some important points to remember. For one, there is no Government scheme intended to ease the tax burden on people who rent out their homes for filming. As a result, every payment received from shooting will be added to your income tax liability.
Added to this, occupiers will need to ensure that their insurance covers any damage that may be caused in the process of filming. This is because, while the fee paid by a production company will acknowledge the strain they put locations under, the cost of repairs to house and home will in most cases ultimately have to be covered by the owners or tenants.
That said, production companies generally know what they're doing, so the chances of any significant damage are pretty slim, making the possibility of earning from a film shoot ideal for those with the right property.
Rent out extra storage space
It seems that wherever there's additional space in a home, there's an additional way of making money out of it, for yet another possibility for owners and occupiers is that of charging people to store belongings in their extra space.
Once again, there are sites for just this purpose, with Storenextdoor and Storemates being the most notable destinations for amateur warehouse operators.
They allow people to list their empty garages, lofts, basements and spare rooms for rent, for as short a period of time as three months, or for as long as several years.
By doing this, storers can earn around £90 per month on average for giving up their garage, or £75 a month for their spare room. What's more, in the case of Storenextdoor and Storemates, no commission or fees are charged, so everything users receive they keep.
They do, however, have to make sure that their insurance covers other people's property. If not, they have to have this cover extended, either by modifying their existing policy or by taking out business insurance, which can be quite costly.
What else?
Yet if they can avoid having to open a business insurance policy, they'll find yet another modest source of additional income, one which underlines the quite extensive range of things people can do with their homes to earn a little extra cash.
There are, of course, a few other things they can also do, such as renting out their extra space as a working/professional area, or remortgaging their home in order to receive a better interest rate than their current mortgage offers.
In every case, a few general principles remain vitally important to keep in mind at all times when considering alternative options. These are:
How much can be earned each month/year?
How much will I have to pay?
How will it affect income tax?
Will I have to take out extra insurance?
How it will affect my home life?
Do I need permission from my mortgage lender/landlord?
The answers to each of these questions will obviously vary with personal circumstances and with the option being considered.
However, what doesn't vary too much from case to case is that, if they're in a position to do so, renting out or capitalising on some part of their home can be a very effective and very stress-free way of bringing in a little more money each year.
18 October 2017
17 October 2017
12 October 2017
Follow us or subscribe for FREE updates and special offers