Lightweight email for Windows: we review Mailbird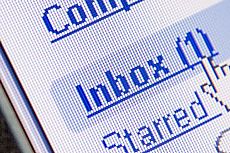 Mailbird are on a mission to make email smaller, lighter and more beautiful.
The Windows email client, developed by a team based in sunny Bali, was inspired by the well regarded, but Mac-only, Sparrow client.
We gave the software a test: could it simplify and speed up our everyday email experience?
Read on for the basics or skip ahead to see what we thought of Mailbird's feel, potential for helping productivity or its privacy features.
Who can use Mailbird?
Mailbird is a client for Windows and is optimised for Windows 7, 8 and XP.
The following email accounts can use the Mailbird interface:
Gmail
Outlook.com (including Hotmail)
Yahoo mail
iCloud
other IMAP accounts
Even IMAP support is a recent addition so new email services are becoming supported as the service grows.
Note that Mailbird currently doesn't support multiple accounts, though that feature is set to launch before the end of 2013.
The service has a free forever version, Lite. Two paid options are advertising free and will offer pro apps.
Minimalists will rejoice in Mailbird's pared down, basic interface.
Received emails occupy the left third of the window, with five icons to the left and two above.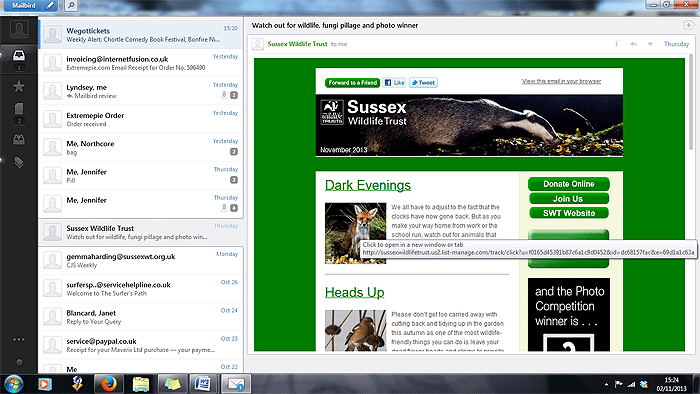 The rest of the screen is used to display the contents of whichever email has been selected. This instantly reduces the need for the old back-and-forth between inbox and message.
To compose an email, users just click on the pencil icon in the top left corner. Next to this is the familiar magnifying glass icon, which generates a search field when clicked on.
Users may also press the '/' key to get to the search box from the main window - just one of the many keyboard shortcuts and features that Mailbird CEO, Andrea Loubier believes will help productivity.
For example, to get access to basic email functions like Archive, Reply, Forward you just need to hover over a contact's profile picture.
When composing a message, the top right corner also has links for replying, or for viewing details such as sender and recipients.
Attachments can be dragged and dropped or attached by using the good old paperclip icon.
In all, it's a clean and intuitive experience.
The apps tab on the left of the screen, pictured below, suggests that Mailbird's functionality will increase as the service matures.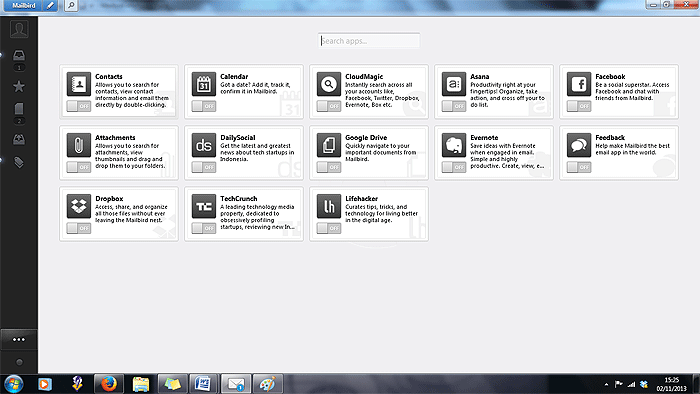 While the apps on offer aren't currently much to write home about, the section offers third party developers the chance to add new features.
Mailbird co-founder Michael Bodekaer told us that they're looking to integrate with other 'getting things done' applications like Google Calendar and Dropbox.
Inbox zero
The clean design and potential for apps aren't the only ways that Mailbird is trying to boost users' productivity, however.
Andrea told us that she's excited to help users beat the, "chaos of information overload in their inboxes" and the next step in that mission is the Wingman dashboard, due to be released next year.
Wingman will be specifically aimed at productivity boosting: users will be able to schedule emails, set email follow up reminders and get statistics on how well the inbox is being managed and how it could be improved.
It's a step further than even the 'inbox zero' mentality of rigorously sorting mail into categories.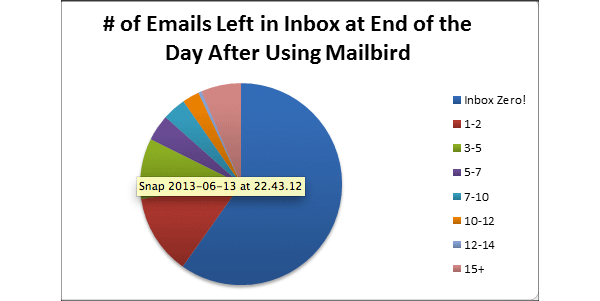 Mailbird is a work in progress so anyone interested in bending the program to their will is encouraged to get in touch.
"I'm excited that during the beta we get to listen to our users and connect with them," Andrea told us.
Privacy and security
Mailbird also advertises increased privacy and security over other mail clients although, as yet, they deliver very little.
Emails in Mailbird aren't scanned for use in targeted advertising (more on this trend here) but although that's nice and fits in with Mailbird's clean design it's not really increasing privacy.
Users aren't seeing tailored ads alongside mail but if you have, say, a Gmail account emails are still being delivered to the web server and scanned by Google for use in targeted ads whenever you're logged in.
Similarly, malware protection depends on the user's current email service providers and so does spam and junk mail filtering.
These features are dependent on the email server. As a mail client, Mailbird can't change them.
Support
There are a comprehensive range of support options available on the Mailbird site.
Tutorial videos show users how to do everything from previewing attachments to permanently deleting unwanted emails.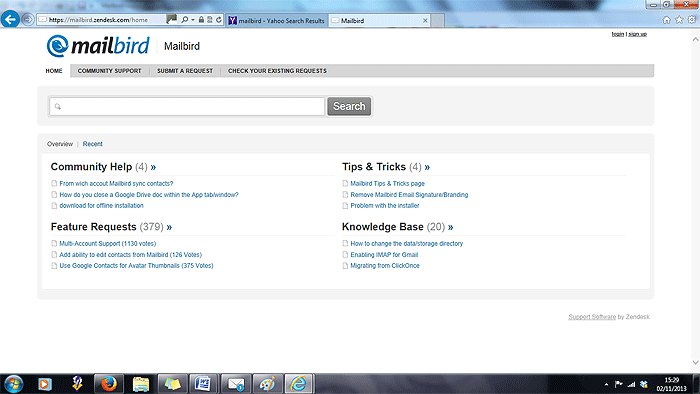 There's also the option of searching the knowledge base, making feature requests and seeking help from the online community.
All in all: still learning to fly
Mailbird is a lightweight email client with a clean interface.
It's designed to offer relief from information overload and, by keeping it simple, it does.
However, this bird is still just learning to fly.
The developers hope to be out of beta completely by the autumn of 2014 but that means current users are having to wait patiently for features such as multi-account support and Wingman.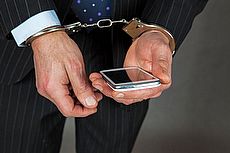 23 November 2017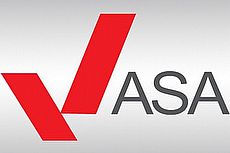 23 November 2017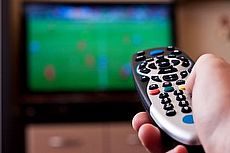 15 November 2017
Follow us or subscribe for FREE updates and special offers