Our guide to buying a lawn mower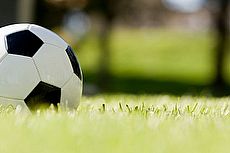 LAWNS may be nice to look at and sprawl on, but they also require our attention - principally in the form of regular mowing.
At first glance, there seems to be an almost endless array of mowers - from cylinder mowers for immaculate ornamental gardens, to ruddy rotary machines for well trodden family lawns.
The size of the lawn should be the first factor in the decision - but after that choosing a mower is all about deciding what's most important. Is it the price, quality of cut, manoeuvrability or power? If one of these factors stands out, then the search can be narrowed considerably.
Whether it's for a small patch of grass or an undulating meadow, read on to learn how to choose the machine most suited to your lawn.
1. Size of lawn
Things to consider
Small lawns can be maintained with a hover mower or electric rotary mower
Large lawns need a machine designed to run continuously for more than an hour
Think about the area of grass that needs mowing, as extremes in either direction will significantly reduce the useful options.
For example, very small lawns aren't suited to ride-on and petrol-powered mowers. Look instead for a lightweight hover mower or a corded rotary mower.
At the other end of the scale, large lawns really shouldn't be mown using a hover mower. Not only are they slow, but trying to use them for extended periods can cause the engine to burn out.
Electric corded mowers are also a bad choice for large areas as the length of electric cable needed becomes unwieldy.
Any type of mower can be used on a medium sized lawn, but the most popular option is a rotary mower - either corded or petrol-powered.
Consult the table below for a generalised guide to which mowers best suit particular lawn sizes.
| Size of lawn | Square metres | Type |
| --- | --- | --- |
| Small | Up to 100 | Hover, rotary, cylinder |
| Medium | 100 - 250 | Rotary, cylinder, robotic, cylinder |
| Large | Over 250 | Ride-on, robotic, petrol rotary |
2. Price
Things to consider
Hover mowers and corded rotary mowers are best for those on a tight budget
Ride-on and robotic mowers are significantly more expensive than professional petrol rotary mowers
Mowers can range from tens of pounds for a flimsy hover mower to a few thousand for a four wheel drive ride-on mower.
For those with a small budget, a decent enough hover mower will cost around £50. Anyone with more to spend will usually find it's best to consider a cheap corded rotary mower rather than a top end hover mower, as rotary mowers provide a better cut.
Petrol rotary mowers are more powerful than their corded counterparts, but typically cost twice as much - expect to pay anywhere between £200 and £600.
If only an immaculate lawn will do, push-along cylinder mowers can be found for less than £100. Powered versions cost a lot more - typically upwards of £500.
For those averse to mowing, there is a way out - but it requires relatively deep pockets. Robotic mowers start at £800, though this is likely to come down a little as the technology becomes more widespread.
Ride-on mowers also free us from the task of trudging around the garden, and we get a lot more machine for the money - but when prices start at around £1,000 we'd expect something extra.
It's possible to get an idea of budget according to the size of the lawn - here's a rough guide to how the two relate:
| Size of lawn | Square metres | Type |
| --- | --- | --- |
| Small | Up to 100 | Less than £100 |
| Medium | 100 - 250 | £200 - £600 |
| Large | Over 250 | More than £450 |
3. Manoeuvrability
Things to consider
Self-propelled petrol mowers are both powerful and manoeuvrable
Ride-on mowers can't get into small spaces
Hover mowers are designed to be light and easy to manoeuvre
Where the hover mower does win points is in its manoeuvrability. Hover mowers need to be light so that they can float on their self generated air cushions.
This means they're very easy to move around and are great for awkward areas, such as between flowerbeds or under overhanging shrubs.
However, most hover mowers distribute the clippings back onto the lawn, meaning we need to rake them up when we're finished. Those that do have collecting bags don't tend to work very well, as the weight of the clippings affects the mowers ability to hover.
Rotary mowers are a little more difficult to manoeuvre, as they weigh more and move along on wheels. Corded versions are far lighter than petrol-powered machines.
The heavier petrol mowers (both rotary and cylinder) are self-propelled and use some of the engine's power to turn the wheels. We just pull a lever to start them moving forwards. These cost more, but can make the job far easier - particularly in gardens with sloping lawns.
The least manoeuvrable mower is the ride-on. They have a large turning circle compared with the other mowers and are roughly about the width of two people standing side by side.
This means they won't fit through relatively small spaces like garden gates, and they can't mow around intricate flower beds.
While ride-on mowers will happily power up and down slopes, they're no good at steps or crossing delicate surfaces - trying to use one in wet weather risks turning manicured lawn into muddy quagmire.
If part of the garden already consists of a muddy quagmire, then expect to pay a little extra for a machine with four wheel drive.
At the other end of the size scale, robot mowers are unlikely to churn anything up. In fact, they come with sensors that detect rain and send the machines rolling back to their kennels if it's too wet.
While robot mowers can make tight turns and level cuts, they do have a problem with random obstacles such as low lying branches. They're at their happiest in wide expanses of level lawn with straight boundaries.
4. Quality of cut
Things to consider
The blades of cylinder mowers require regular sharpening
Hover mowers can't produce a professional looking cut
You need a machine with a roller for the striped effect
Must the lawn look like a bowling green, or is it enough that the grass is short? Thinking about the result will help narrow down choices.
The perfect bowling green-type lawn is only really achievable with a cylinder mower. This is because cylinder mowers cut grass in a scissor motion using a rotating blade at the front that traps and then cuts the grass as it passes a fixed bottom plate.
This crisp cutting action leaves no torn edges on the blades of grass, which can otherwise turn brown.
So why doesn't everyone use a cylinder mower? One reason is that they only really work on well tended, dry lawns that are relatively smooth.
The second reason is that the blades need regular sharpening to be effective.
Rotary mowers, by contrast, work using a rotating blade beneath the mower, spinning parallel to the grass and slicing it.
How neat the sliced ends are depends on the sharpness of the blades and the power of the engine - and it's this latter reason that means electric rotary mowers don't provide as good a cut as petrol rotary mowers.
Hover mowers provide the worst cut of all, as their engines lack oomph and the height at which they hover above the grass can vary. It's unlikely the cut quality will be all that noticeable on small lawns, but it can be much more obvious on medium sized areas.
Anyone wanting the striped effect on their lawn will need to get a mower with a roller. These flatten the grass in the direction of mowing.
5. Regularity
Things to consider
Longer grass needs a more powerful mower
Robotic mowers will cut the grass with automated regularity
It's time for a little honesty now. How often do we realistically mow the lawn? Once a week? Once a month? Once while living there?
Unmown lawns can grow pretty quickly. This can cause problems for some mowers, which don't like trying to struggle through long grass.
Reluctant mowers would be wise to get a petrol-powered machine that won't die when presented with an overgrown lawn. Similarly, a ride-on mower will cut through pretty much anything.
The alternative is to invest in a robotic mower. These little devices keep the lawn nice and short without us having to do much at all. The biggest chore is setting up a "boundary loop" to stop the machine wandering off. This requires pinning a wire to the ground or digging a small trench for it.
Other than that, the mower will do its thing and return to its charging station when in need of some additional juice.
6. Cutting width
Things to consider
A wider cutting mechanism mean less mowing time
Greater cutting width means less manoeuvrability
The cutting width determines how much grass can be cut in one pass with the mower. Larger cutting widths reduce the overall time we spend mowing.
As a general rule, small gardens can be mown relatively easy with a 30cm cutting width, medium gardens with a 35-40cm cutting width, and large gardens with a 40cm or greater cutting width.
Rotary mowers tend to have at least 10cm more cutting width than hover mowers. Ride-on mowers have more again - up to around 70cm.
But cutting width tends to be inversely proportional to the machine's manoeuvrability - so don't expect to find a nippy, light mower that also cuts great swathes of grass.
7. Other features
Things to consider
Larger grass collecting bags mean less trips to empty them
Mowers with a petrol engine require regular maintenance
There are a few other details worth considering when making your purchase.
Grass collecting bag - Basically, the bigger the better. The size will make a big difference to the amount of traipsing back and forth to empty it while mowing.
Cutting height - how easy is it to adjust the cutting height of the mower? Some require moving spacers around, while other simply have a lever.
Noise - Petrol mowers are relatively noisy, which is worth bearing in mind for those with neighbours.
Handle height - The very tall or very short should check that the lawnmower's handle is at the right height, or at least can be adjusted.
Wheels - Look for a rotary mower with inset wheels that will allow for mowing right up to the lawn edge.
Maintenance - Petrol mowers will last for years, but they need owners to keep an eye on oil levels and to clean the air filters and spark plugs. Alternatively, they can always go in for a service at the end of every autumn - but remember to factor in that expense.
In conclusion
As we mentioned in the introduction, the first place to start when picking a lawnmower is with the size of the lawn it's going to have to deal with.
Obviously a small front garden doesn't need a ride-on mower; a long or sweeping back lawn, by contrast, will quickly suffer if its owners insist on trying to maintain it with something designed for a small patch of turf.
But once that's sorted, the details - like where the clippings go, and how much maintenance we can give the machine (or the lawn itself) should help narrow the search down further.
With the information above, working that out, and finding the right machine, should be much simpler.
Quick considerations
Size of lawn
Small lawns can be maintained with a hover mower or electric rotary mower
Large lawns need a machine designed to run continuously for more than an hour
Price
Hover mowers and corded rotary mowers are best for tight budgets
Ride-on and robotic mowers are significantly more expensive than professional petrol rotary mowers
Manoeuvrability
Self-propelled petrol mowers are both powerful and manoeuvrable
Ride-on mowers can't get into small spaces
Hover mowers are designed to be light and easy to manoeuvre
Quality of cut
The blades of cylinder mowers require regular sharpening
Hover mowers can't produce a professional looking cut
You need a machine with a roller for the striped effect
Regularity
Longer grass needs a more powerful mower
Robotic mowers will cut the grass with automated regularity
Cutting width
A wider cutting mechanism mean less mowing time
Greater cutting width means less manoeuvrability
Details
Larger grass collecting bags mean less trips to empty them
Mowers with a petrol engine require regular maintenance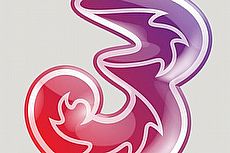 7 December 2017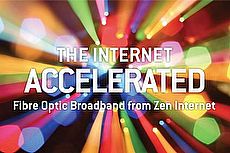 6 December 2017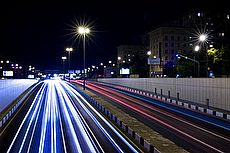 4 December 2017
Follow us or subscribe for FREE updates and special offers