How does Help to Buy work?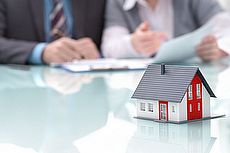 ©iStock.com/AlexRaths
THE Help to Buy scheme was introduced by the Government in April 2013 to help more people get onto the housing ladder, giving them the chance to do so with just a 5% deposit.
This guide will take readers through everything they need to know about the Help to Buy scheme, including the different elements that are available within it.
We'll also take a look at Help to Buy ISAs, launched in December 2015, which give people saving for a deposit a 25% tax-free boost from the Government, as well as the recently introduced lifetime ISA (LISA).
Meanwhile, Right to Buy has extended the opportunity to buy to include housing association tenants, so we'll also cover this.
Help to Buy scheme
By mid 2015 Help to Buy had been used to arrange 112,803 mortgages - and at the point of writing 120,864 homes have been purchased using the scheme. Importantly, 81% of these sales were to first-time buyers, who have in recent years struggled to afford to buy.
The scheme also seems set to continue, with Theresa May promising an extra £10 billion in funding - with further details to be released in the Budget in November.
When it was launched, there were two parts to the Help to Buy (HTB) scheme: the equity loan element and the mortgage guarantee element.
The equity loan element is still available but the mortgage guarantee element was closed to new applications from December 2016.
The following schemes are also available:
Equity loan
Equity loans work like this: if potential buyers can find a deposit of at least 5% of a property's value, the Government will lend them up to 20% of the property's value. The remaining 75% would be borrowed as a mortgage.
So, for example, someone wanting to buy a home worth £150,000 would need a deposit of at least £7,500.
The Government would then lend them £30,000 as an equity loan, and the buyer would apply for a mortgage to cover the remaining £112,500.
The equity loan is free for five years, after which point buyers begin to pay interest back to the Government.
Eligibility
Equity loans are available to first-time buyers as well as those climbing to the next rung of the property ladder.
These loans can only be used for newly built properties worth up to £600,000 in England.
Different versions of the loan are available in Wales and Scotland. In Wales the maximum property value is £300,000 and in Scotland this amount varies depending on when an application is made.
For example, in Scotland applications made before March 2017 can have a maximum property value of £230,000. Applications made from this point until March 2018 can be for no more than £200,000.
Each scheme has its own criteria on further eligibility.
For example, in England the property being purchased mustn't be sublet or bought as part of a part-exchange deal on an old home. Applicants also must not own any other property when they buy their new home.
Further details on eligibility and how to apply for a loan are available from each home nation's housing executives - see the links above - and from local Help to Buy agents.
Repaying the loan
Equity loans are interest free for the first five years.
Before the end of the five-year period a local Help to Buy agent contacts buyers to inform them that the interest payment period of the loan is about to start and to set up monthly repayments.
In the sixth year, the Government begins to charge a fee of 1.75% of the loan's value.
This will increase every subsequent year in line with inflation as measured by the Retail Price Index, plus 1%.
These percentages might seem low, but remember that the fees will be in addition to the mortgage repayments you'll be making.
The loan itself must be repaid after 25 years, or when the mortgage finishes, or when the house is sold.
The size of the loan repayment depends on how much the property is sold for.
To use the example noted above, a house with a purchase price of £150,000 would have a £7,500 deposit from the buyer, a 20% equity loan from the Government equivalent to £30,000 and a mortgage of £112,500.
If the house subsequently sold for £200,000, the initial buyer would be entitled to the money they'd originally invested plus a share of the £50,000 'profit'. The Government would also take a share of the profit.
Here's how it would work:
The buyer would get back the deposit of £7,500, plus the mortgage value of £112,500 - essentially 80% of the initial property value that was met by the buyer.
The additional profit would be calculated at 80% of the £50,000 increase in the property value, which is £40,000.
In total, the buyer would get £160,000.
The Government would get the remaining 20% of the profit - in this case £10,000 - plus the original £30,000 they lent through the equity loan.
In total, the Government would therefore get £40,000.
Also, note that anyone who wishes to repay the loan early can do so. Repayments must be paid as instalments of either 10% or 20% of the loan's total value.
Mortgage guarantee
As noted earlier, the mortgage guarantee element of Help to Buy was closed to new applications in December 2016.
The scheme involved the Government acting as a guarantor for potential buyers to the mortgage lender.
The aim was to encourage lenders to give high loan-to-value mortgages for buyers with a small deposit.
With the Government as guarantor, banks would still be able to reclaim their money if the borrower defaulted.
Under this scheme the Government did not contribute financially to the buyer, and as such, if a property sells they're not entitled to any of the proceeds.
For those who applied before the cut-off this scheme is still active.
But seeing as there are now a number of 95% mortgage offers on the market, the Government decided to remove its support for this scheme.
There's more information available in this guide on other options that are available for first-time buyers.
Readers can also look here for further information on the costs involved in buying a house.
Additional schemes
In addition to the original Help to Buy scheme, there are a number of other Help to Buy schemes that are available for certain groups.
Help to Buy Shared Ownership
In England, most people can get help through the Help to Buy Shared Ownership scheme.
This scheme is aimed at those who can't afford to borrow against 100% of a house but can afford a share of between 25% and 75%.
The buyer takes out a mortgage for the value of their share and pays rent on the remaining share of the house. If possible, they can buy bigger shares in the house as time goes on.
This scheme can be used for both new builds and older properties.
To be eligible potential buyers must:
Have a 10% deposit for the share they want to buy.
Earn £80,000 or less annually outside of London, or £90,000 or less in London (per household)
Not currently own a property.
Help to Buy London
Due to higher house prices in London, the Government has a separate version of the original Help to Buy scheme that is specific to the Greater London area.
It works in exactly the same way as the equity loan element of Help to Buy, but with a few differences.
The key elements of the scheme are listed below:
The Government equity loan is up to 40% of the value of the property, which is double the standard amount under Help to Buy. (This value was raised for London in February 2016).
The property value can be up to £600,000.
The minimum deposit value is 5% of the property value.
The loan can be used for new builds only.
First-time buyers and current homeowners can apply.
Help to Buy Armed Forces
For those who serve in the Armed Forces, there is a unique Help to Buy scheme available. This scheme began in April 2014 and is currently scheduled to run until April 2018.
Under this scheme, serving members can take out a loan from the Government of up to 50% of their salary to put towards buying a house, up to a maximum value of £25,000.
The loan is completely interest-free and is paid back within 10 years.
To be eligible, forces members must have served for at least six months and have at least six months remaining to serve when they apply. They must also meet certain medical criteria.
Right to Buy
The Government are also making it easier for public sector renters in England to buy their homes.
Right to Buy was introduced by Margaret Thatcher in the 1980s for tenants renting from councils, armed services or NHS and Foundation Trusts.
But in May 2015, Chancellor George Osborne announced the "extension of Right to Buy" in England to include up to 1.3 million housing association tenants.
Housing association tenants are eligible to buy their homes at a discounted price - provided that they have been there for at least three years.
Discounts can be as much as 70% or as little as 35%, but the monetary value of any saving is limited to a maximum of £78,600 outside of London, and £104,900 in the capital.
Only in England
As mentioned above, the Right to Buy scheme only operates in England.
Scotland rejected the extension of the scheme and plans to phase it out entirely - which Wales has already done. Both are keen to keep hold of public housing stock.
In England, Right to Buy forms part of the Government's Housing Bill, which requires local authorities to sell off their most expensive council houses when they become empty - further decreasing available public sector housing stock.
Under the terms of the Bill these houses are supposed to be replaced by new build homes on a one-for-one basis, using money from the sales.
The Government says this will increase the number of houses available on the market - both old and new.
But this isn't really happening: the National Housing Federation (NHF) say that only 46% of the homes sold off since 2012 have been replaced with new housing.
There is also no requirement for these new homes to be built in the same area as the one sold, or to be the same type or size of property.
In July 2015, figures from the Office of National Statistics (ONS) showed that growth in private building work stood at 0.8%, which was the slowest growth since March 2013.
Additionally, although much of 2017 has seen private building work at relatively high levels, from April to July 2017 new orders fell by 7.8%, which was the lowest figure since the first quarter of 2014, according to the ONS. Within this, orders for new housing fell by 4.9%.
Industry forecaster Construction Products Association also forecasts that private house-building growth will fall from 3% in 2017 to 2% in 2018.
These signs that the sector is slowing down are worrying for new house numbers and call into question the Government's claim that public sector housing will be adequately replaced by new build properties.
Help to Buy ISA
This lack of available housing is one of the principle reasons for rising house prices, which contributes to the difficulty many people face when saving for a deposit.
The deposit is a percentage of the overall property price - and saving enough for even a minimum deposit can seem like a mammoth task.
According to the UK House Price Index (HPI), the average price of a home in the UK at the time of writing is £223, 257.
The ONS has worked out that in 2017 real wages in the UK are £15 less per week - after tax and deductions - than workers earned in March 2008, six months before the financial crash.
Given the fact that real wages are so low, even if buyers saved just 5% of the average property price they would still need to save just over £11,000.
So to help encourage people who are struggling to save despite their best efforts, the Government introduced the Help to Buy ISA in December 2015. These ISAs can be opened until 30 November 2019.
How does they work?
Help to Buy ISAs are available only to first-time buyers purchasing a home that they intend to live in, with a value of up to £450,000 in London and up to £250,000 elsewhere in the UK.
In brief, the Government will top up savings in the ISA by 25%, and all savings are tax-free.
Below are the key elements of how Help to Buy ISAs work:
Savers are allowed to put by up to £200 a month, which at 25% would be topped up by £50.
Those opening an account can also make a maximum opening deposit of £1,000 before putting in that month's regular sum. This initial larger deposit is also eligible for the 25% top up.
The minimum amount people need to have saved to qualify for the 25% bonus is £1,600.
The maximum savers can earn in bonuses is £3,000. This would require saving £12,000 and would take four and a half years.
It's worth noting that the Government top up isn't paid out until the buyer puts down a deposit on a house, and this amount goes straight to the mortgage lender.
Restrictions
Anyone who's already paid into a cash ISA within the tax year can't take out a Help to Buy ISA until the following April. Also, savers aren't allowed to subscribe to both in the same tax year.
However, for those with less than £1,000 in an existing cash ISA there is the possibility of transferring it into a Help to Buy ISA. That's because, as mentioned above, savers are limited to a maximum £1,000 opening deposit.
Also, bear in mind that while savers can open a new cash ISA each year, those who are eligible to open a Help to Buy ISA can only open one. Once opened, it can be added to each tax year.
However, if both members of a couple are first-time buyers they can both open a Help to Buy ISA, effectively earning themselves a free £6,000 if they each manage to pay in the maximum allowable amounts.
Lifetime ISA
In April 2017 the Government also introduced the Lifetime ISA (LISA) to help people save both for buying a house and for retirement.
Here's a rundown of the how these ISAs work for buying a home:
Savers can put in £4,000 each year until they reach they age of 50.
The Government adds a 25% bonus - up to £1,000 each year.
Properties must not be worth more than £450,000.
Savers must hold the LISA for at least 12 months before they purchase a house - which must be bought with a mortgage.
Two people buying together can use the savings and bonus from each of their LISAs.
Unlike a Help to Buy ISA - for which the bonus is paid in a lump sum at the point of buying a property - with a LISA the Government bonus is paid annually until April 2018 and then monthly after this point.
It's also a more flexible option for some savers because money can be placed both in a stocks and shares LISA or a cash LISA, unlike Help to Buy ISAs which are cash only.
However, anyone interested should be warned that very few financial providers actually support the lifetime ISA scheme.
Upon its launch only three providers offered one, and none of them were the high street banks that most people bank with.
At the time of writing, only one provider - Skipton Building Society - is offering a cash LISA.
Stocks and shares LISAs are offered by a few providers, the most-well known being Hargreaves Lansdown.
This lack of support from most financial providers for LISAs is a major consideration for anyone thinking about taking one out, or weighing up the pros and cons of a LISA or a Help to Buy ISA.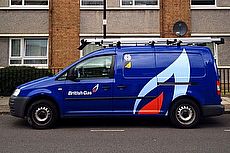 21 November 2017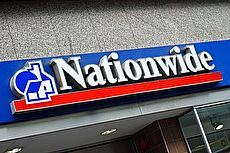 16 November 2017
13 November 2017
Follow us or subscribe for FREE updates and special offers