What help is there for first-time buyers?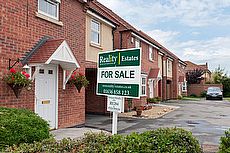 ©iStock.com/georgeclerk
The Help to Buy Mortgage Guarantee scheme was brought to a close last year on December 31st, after having spent three years helping people to take out mortgages with only 5% deposits.
It had helped around 100,000 people purchase a new home in that time, doing so by enabling buyers to have the Government act as guarantor for them on 15% of the value of their mortgage.
As such, it may seem like a loss that it's disappeared as an option for the many would-be first time buyers looking to weather the UK's housing crisis and take that initial step on the housing ladder.
However, as the following guide will show, there's still plenty of help available to first-time buyers, if only they know where to look.
Other Help to Buy schemes
While the Help to Buy scheme no longer offers the public mortgage guarantees, new buyers still have the option of benefiting from the other schemes it makes available.
The first of these is the Equity Loan scheme, which provides those looking to buy a "new build" home with a loan worth 20% of its value (or 40% if the home is in London).
As can be expected, several conditions are attached to this loan, listed below:
the house being acquired can be worth no more than £600,000
it has to be the buyer's only home
the buyer has to have a deposit of at least 5%
the buyer can't rent out or sublet the property after its acquisition
Added to this, a fee of 1.75% of the loan's value will be payable annually after five years have elapsed since receiving it. What's more, this percentage will increase in line with inflation.
Given that this could result in a buyer paying £1,400 on the sixth year - and then a little more on subsequent years - the Equity Loan might not be suited to everyone's circumstances and tastes.
If this is the case, then house hunters might want to consider the Help to Buy ISA, which is essentially a savings account that's topped up with Government contributions.
For example, the ISA rewards holders with an extra £50 if they deposit the maximum of £200 each month. It also adds an extra £250 if, in the very first month, holders put in £1,000 of their own money.
However, the maximum that the Government will contribute to this ISA is £3,000, which would equate to 56 months (or almost six years) of saving if holders deposit the maximum amounts each month.
The minimum payout, on the other hand, is £400. As the below table reveals, this would require a contribution from ISA holders of £1,600.
| Your savings | Government payment | Total |
| --- | --- | --- |
| £1,600 (minimum) | £400 | £2,000 |
| £4,000 | £1,000 | £5,000 |
| £12,000 (maximum) | £3,000 | £15,000 |
Source: gov.uk
One other thing to note is that the ISA is limited to homes worth no more than £250,000 (or £400,000 in London). Also, the Government bonus it offers cannot be used until after the exchange deposit on the house - used to cover estate agent and solicitor fees - has been paid.
Luckily, this is normally only a small percentage of the total deposit, so the majority of buyers should find that it presents no obstacles to actually completing a sale.
Right to Buy
Sounding very similar to Help to Buy, but markedly different, Right to Buy is a scheme for those who rent their home.
As its name suggests, it grants tenants the right to buy their homes, so long as they're secure tenants and have had a public-sector landlord for at least three years (not necessarily consecutively).
Being a "secure tenant" means that an occupier can be evicted from their home only if they break the rules of their tenancy agreement. Meanwhile, public-sector landlords include not only local councils, but also housing associations and even NHS trusts.
There's also the possibility of people buying their rented home if it was owned by the council when they first moved in, but was then later sold to another landlord during their tenancy.
This is called "Preserved Right to Buy", and as with the more conventional route to Right to Buy, applicants receive a significant discount on the value of their home if successful.
For example, the Government's Right to Buy Calculator told us that, for a hypothetical terraced house worth £300,000, we'd receive a discount of 35%, or £77,900.
This would leave us with only £222,100 to cover ourselves, a sum which could then be afforded by applying for a normal mortgage.
Of course, there are complaints that Right to Buy reduces the UK's stock of affordable housing, yet for those who are in a position to buy the property they rent, it's undoubtedly an excellent way of buying a first home.
Starter Homes
While not available on the market yet, Starter Homes are another attractive option for those who are looking for help with buying their first property, but aren't in a position to capitalise on the Right to Buy scheme.
Announced at the beginning of the year, the Government state that Starter Homes will be "new homes built exclusively for first-time buyers between 23 and 40 years old at a discount of at least 20% below market value."
It's not yet known just how many "thousands" of these new homes will be built during this and succeeding years (although the then-Prime Minister David Cameron promised 200,000 by 2020 during his re-election campaign).
However, the Government have confirmed they've opened a Starter Homes Land Fund worth £1.2 billion in order to fund their construction. They've also announced partnerships with 30 local authorities, who have demonstrated a "potential [for] early delivery".
This potential may not mean too much to those who need a house now, but for those hoping to buy their first property in the next few years, the New-Homes website already provides the option of signing up for updates on the progress and availability of Starter Homes.
Shared Ownership
Sitting somewhere between Help to Buy and Right to Buy, shared ownership allows house seekers to buy a proportion of a property while renting to cover the proportion they don't buy.
This combination of expenses might sound counterintuitive at first, yet it actually works out cheaper than simply renting. Also, even if a homebuyer begins by purchasing only 60% of a house, there always remains the option of purchasing the outstanding 40% at a later date.
This makes it a very promising option for those who don't want to or can't go for either the Help to Buy or Right to Buy schemes, something helped by the fact that the Government recently relaxed its conditions of eligibility.
Before April 1st 2016, people had to satisfy various criteria set by local authorities, such as working in the local area or living in council housing.
However, after this date, the only condition is that hopeful shared owners have to have a household income of £80,000 or less (or £90,000 or less if they reside in London), and that any one of the following apply:
They're a first-time buyer
They used to own a home, but can't afford to buy one now
They're an existing shared owner
With these conditions met, house hunters will find it noticeably easier to climb the housing ladder. However, it's worth noting that any remaining unpurchased share of a property will increase in value along with any general increase in the property market.
This would mean that a 30% share of a £300,000 house would, after five years, be worth more than the £30,000 it was worth when its shared owner bought the corresponding 70%. If we assume that property prices were rising at the current national average of 4.3%, it would be around £7,000 more expensive.
Still, even with this rise in the value of the rented portion of the house, shared ownership is another very viable option for those who can't quite afford to take out a whole mortgage.
The Bank of Mum and Dad
Other relevant guides
What
Brexit
could mean for housing
All you need to know about
stamp duty
Is
debt
putting my house in danger?
What will a
house
set me back?
Okay, citing the "Bank of Mum and Dad" as a solution for first-time buyers looking to snag their first home might sound like something of a joke, yet it seems that a surprisingly high percentage of new owners do in fact turn to their parents for help.
For instance, research published by Legal & General in May 2016 found that the Bank of M&D help finance 25% of all mortgage transactions.
The research discovered that, in total, the UK's parents contribute £5 billion to home purchases every year, a figure which on average comes to £17,500 per purchase, and which would qualify them as a top 10 mortgage lender.
Yet unlike other mortgage lenders, it's most likely that the loans provided by M&D come with much more favourable terms, which would explain why they're involved in a quarter of all house purchases despite not actually being a bank or building society.
That said, going to parents for help sadly isn't an option available to everyone, so it's featured here in this guide only to remind those who do have the option to consider turning to old Mum and Dad for help.
But even if it's not something they'd like to consider, there are still numerous other possibilities open to them, as the foregoing guide has hopefully made clear.
And on top of the Help to Buy schemes, the Right to Buy scheme, and shared ownership, there's also the fact that banks have become increasingly willing to offer low-deposit mortgages to first-time buyers in recent months.
Admittedly, this doesn't stop houses in Britain from being eye-wateringly expensive, yet it does at least provide one more way for first-time buyers to work through such expense and find a home worthy of the name.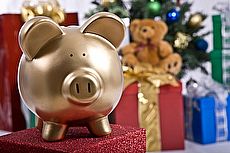 8 December 2017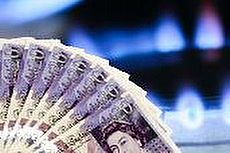 8 December 2017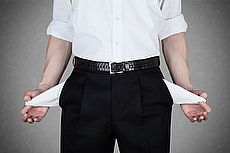 7 December 2017
Follow us or subscribe for FREE updates and special offers