How to get free legal advice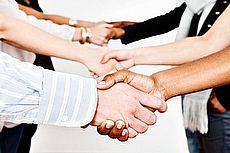 "I'm in a dispute and think I need legal advice. Is there a way to get it for free?"
Most of us are likely to need legal advice at some point in our lives whether it's to resolve a dispute, write a will or help with tax.
Legal Aid is the UK's primary source of free legal help, though there are a number of other organisations that can provide types of assistance.
Not everyone will be eligible for free help and many cases would be better suited to paid advice from a solicitor so we'll look at where to start with that option, too.
Understanding legal aid
Legal aid is a way for those who cannot afford legal services to receive advice and representation.
It uses public money to commission and procure legal aid services from solicitors, barristers and the not-for-profit sector.
Am I eligible?
Eligibility for help depends on the type of case and your income. This guide will only cover civil cases; anything with a criminal element is another kettle of fish.
Case types
Cases related to mental health, asylum, debt and housing law where a person's home is at immediate risk are eligible for legal aid.
Family law cases that involved domestic violence, child abduction or forced marriage are also funded.
The claimant's case also needs to have a reasonable chance of winning before legal aid will be granted.
Note that, as of April 2013, a lot of cases that were once covered can no longer receive funding.
That includes proceedings related to welfare benefits, divorce, employment, clinical negligence, child contact, and housing law except in the circumstances above.
Income requirements
If a case is eligible, a person's income and capital must still be within specified limits for them to qualify.
Very basically, recipients can't have income of more than £2,657 a month gross (so before tax or any other deductions) and, of that, no more than £733 in 'disposable income' (so the money left once housing and other key payments have been made).
To work out what is disposable incomes, legal aid claimants will need to provide details of their income, benefits and property.
Checking eligibility
As this brief overview illustrates, legal aid is a complex business so it's best to check eligibility with a professional.
The Government provides a free online checker for those unsure whether they qualify which is on the .gov site here.
They also have a helpline for eligibility questions.
It's 0845 345 4345 and that's available from 9am to 8pm in the week and 9am to half 12 on a Saturday.
Another way to check is with one of the free advice options below that deal with legal issues or by going to a solicitor, which we look at in the final section below.
More free advice options
Those not eligible for help through legal aid, can still get free legal advice elsewhere.
Depending on the problem, other forms of advice like help with consumer disputes or mediation might be helpful. We list both below.
Can't get legal aid
LawWorks: have free legal centres throughout the country and can offer help with a wide range of disputes.
Find out more, including eligibility requirements, on their website.
Bar pro bono: also aim to find legal help for those that are ineligible for legal aid help.
Their website is available here.
Cover through home insurance: legal costs are also covered in some home insurance policies.
Often, the dispute must have some connection with the house - for example, if it's a consumer issue the item will have to have been delivered to the house - so, as always, it's essential to check the policy wording before assuming coverage.
Welfare, housing and employment problems
Law Centres provide legal advice to members of the communities in which they operate.
Established in the early 1970s, the centres specialise in social welfare law, and can help people with issues relating to housing and homelessness, employment rights, community care and discrimination too.
A postcode search for law centres is available here.
Relationship problems
Divorce and separation are often at the root of problems that need legal attention.
Resolution specialises in these kind of issues, including mediation services.
Money and debt problems
The Government-backed Money Advice Service is the UK's statutory body for "improving people's understanding and knowledge of financial matters and their ability to manage their own financial affairs".
The organisation offers free and impartial money advice either online, over the phone (0300 500 5000), or in person.
Face-to-face advice is via a UK-wide network of Money Advisers, who are trained to answer questions relating to everything from pensions and tax to debt.
Citizens Advice offers free legal advice to people via its website and by phone: 08444 77 20 20 for Wales and 08444 111 444 for England.
Citizens Advice Bureaux, which can be found in more than 3,500 locations offer a face-to-face advice service.
If the problem is debt there are numerous services that can offer help.
Our guide to UK free debt help is available here.
Paying for help: finding a solicitor
When free help is not available or is inadequate for your case it might be time to find a suitable solicitor.
The Law Society have a Find a Solicitor service here that shows all the legal representatives in the local area.
It will also show the areas they specialise in, an essential no matter what the issue is.
A rating service for legal services that might be able to help with the decision is here, it's normal to shop around to find an advisor that will best suit the case.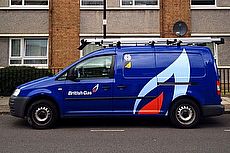 21 November 2017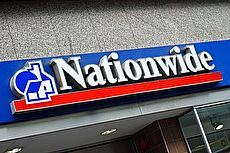 16 November 2017
13 November 2017
Follow us or subscribe for FREE updates and special offers