Buyer's Guide: Gas versus charcoal barbecues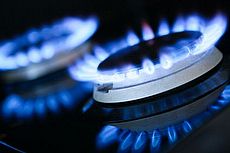 THERE'S nothing like long summer weekends and evenings for a barbecue. Even when the weather isn't brilliant, cooking by barbecue before diving back inside is an experience.
If it's time to move on from a foil tray or bucket of coals, what are the options? Which type of barbecue is best for you?
In this guide we're going to focus on charcoal and gas barbecues. We'll start by taking a look at the pros, cons, and features specific to each type. Read on or jump straight to the quick comparison.
Then we'll go through the basics - the things to consider whatever type of grill you go for.
Finally, for those who don't fancy either gas or charcoal, we'll have a quick look at the other options available.
Charcoal
Things to consider...
Pros:
Smoky flavour
Wide variety of shapes, styles and sizes
Tend to be cheaper and lighter than gas barbecues
Cons:
Can take a while to get going
Not particularly controllable
Everything nearby will get coated in smoke; ash can be messy to clean up
Anything else?
Air vents - provide some temperature control
Ash collectors to make cleaning easier
Chimney starters speed up prep time
Charcoal barbecues range from two-for-£5 disposable foil trays through to well-equipped Sputnik-like kettles, right up to fancy Med-style brick or masonry grills.
If the whole point of barbecuing for you is the smoky flavour, charcoal is your best bet - it's the smoke from the coals, especially when fat drips onto them, that's responsible. But the smoke will coat everything, and there's ash to be dealt with.
All but the built-in charcoal grills are lighter and smaller than their gas counterparts, and therefore easier to move around and store during the other 360 days of the year.
But they take time to warm up, and they're not particularly controllable. Getting the temperature wrong can mean everyone's barbecue nightmare - food that's burned on the outside and raw on the inside.
Air vents
One way to help prevent this is to look for a barbecue that has air vents on the side. Opening the vents increases the air flow, making the coals burn hotter and faster. Closing them reduces burning, making the grill cooler.
Chimney starters
For those who are impatient to start cooking, a chimney starter helps speed things up considerably.
The charcoal is placed in the chimney, then the chimney is lit; it heats the coals quickly, getting them closer to cooking temperature before they're put in the base of the barbecue.
A good chimney can bring the preparation time down to as little as 15 minutes.
Ash collectors
Burning charcoal creates ash. This is enough of a pain to clean out, but then factor in that some fat and juice will drip down into the base of the barbecue.
Fortunately lots of barbecues come with collector trays underneath the charcoal bucket, which catch the ash. It's much easier to clean this than the whole base of the barbecue.
Gas
Things to consider...
Pros:
Quick to set up and super-controllable
More cooking options
Tend to have more storage
Cons:
More expensive than charcoal
Bigger and heavier than charcoal barbecues
Don't give a smoky flavour
Fat and juice needs collecting or draining
Anything else?
Go for at least two burners - or one main and one side burner
Griddles add even more versatility
Vaporiser or flavorizer bars, or lava rocks, to make up for lack of smoke
Fat drainage options - a tray is simplest
There's no such thing as a truly small gas barbecue. While there are now models that look like slightly futuristic charcoal kettles, most tend to resemble top-heavy hostess trolleys or kitchen stoves on wheels.
That provides storage space for all the paraphernalia required during barbecuing - and somewhere to keep the gas canister in between uses.
They're far more controllable than charcoal; the fact that they heat up pretty much instantly means owners can go from thinking about having a barbecue to eating in not much more time than it takes to cook the sausages.
Purists will decry the lack of authentic smoke flavour, but the rest of us might find vaporiser bars and lava rocks help.
How many burners?
A small gas barbecue will come with just one burner. That's fine if you're only cooking for one or two people, or using the hood to cook one large item.
But anyone dealing with a mountain of burgers, or food that needs to be cooked at different temperatures, should take advantage of the controllability of gas and go for at least two burners.
A further advantage of going for a gas barbecue is that many also have a side burner, with is basically a one-ring hob - allowing users to cook sauces, stir-fries and things that just can't be done on a grill.
Griddles
If the side burner isn't an option - and even if it is - consider a griddle. A thick-ish metal plate, most come with a ridged side or half, while the other part of the plate is flat.
This can be put directly onto the grill to heat to a high temperature before being used to cook. It's ideal for flash frying things like steaks - use the ridged side for those distinctive char lines - but it can also be used as a base for pans.
That means the barbecue grill can then be used for pretty much anything, including frying eggs and pancakes.
Adding flavour
Gas barbecues are largely smoke-free - which is fantastic for those of us who want to cook outside without incurring the wrath of any neighbours who have their washing out.
But that also means there's no smoky barbecue flavour, which is half the fun.
So gas barbecues often come with "vaporiser" or "flavorizer" bars, metal bars positioned between the burners and the grill. The fat and juices drip onto these, then evaporate, helping to infuse food with more flavour.
If the barbecue doesn't have these, it may use "lava rocks", which are a bit like coals (but not really). They catch the fat and produce "smoke", which again adds a slight chargrilled flavour to the food.
Fat drainage
While a charcoal barbecue creates ash and a certain amount of grease, the fact that a lot of the fat drips onto charcoals and burns off helps keep the mess down a little.
No such luck with a gas barbecue - even with vaporiser bars - so look for one with a fat collection tray or drainage arrangement.
Drip trays are much simpler than they might seem: line them with foil and a layer of sand, then throw the whole liner away after everything's cooled down.
Fat drains rely on the barbecue being well built - no leaks, please - and on filtering the collected fat into a separate pot or container to be dealt with later.
Gas vs Charcoal
Here's a quick run down of the main features to consider when choosing between gas and charcoal barbecues.
Gas
Charcoal
Pros
Quick to set up and super-controllable

More cooking options

Tend to have more storage
Smoky flavour

Wide variety of shapes, styles and sizes

Tend to be cheaper and lighter than gas barbecues
Cons
More expensive than charcoal

Bigger and heavier than charcoal barbecues

Don't give a smoky flavour

Fat and juice needs collecting or draining
Can take a while to get going

Not particularly controllable

Everything nearby will get coated in smoke; ash can be messy to clean up
Anything else?
Go for at least two burners - or one main and one side burner

Griddles add even more versatility

Vaporiser or flavorizer bars, or lava rocks, to make up for lack of smoke

Fat drainage options - a tray is simplest
Air vents - provide some temperature control

Ash collectors to make cleaning easier

Chimney starters speed up prep time
Basic features
So now you've got a good idea of the pros and cons of charcoal and gas barbecues, and probably got a better idea of which you'd prefer.
Whichever you go for, there are some other, really basic, features you need to consider.
The grill
The grill surface, also referred to as a grate or cooking surface, can be made from a range of metals, from chrome-plated steel - light and cheap but not particularly durable - to cast iron and porcelain coated metal.
Stainless steel provides a good balance between cost and performance; cast iron retains heat well but it's hefty and might therefore be more of a bind to clean.
Porcelain coated or enamelled grills tend to be on higher-spec barbecues, and won't rust or weather - but if the coating cracks, they can be expensive to replace.
Whatever the material, it's worth looking for a grill with a raised edge or lip - it'll help prevent food escaping off the front of the barbecue, and the resistance it provides can also help make turning food easier.
Warming rack
Consider how much space you're going to need for keeping food warm while other items cook. Not everything will be ready at the same time, particularly if the barbecue you're using has a smaller grill area.
Warming racks will therefore help keep cooked food warm, or act as a second grill shelf for items that don't need full-on heat.
They need to be durable but not heavy-duty - think a cooling rack on sturdy stilts. But again, look for a raised edge or lip so sausages can't roll off across the patio or lawn.
Other usable space
Are there places to put or hang utensils? Are there shelves underneath or to the side, for food or plates?
Extra shelving, storage areas, and hooks aren't a deal-breaker - after all, you can co-opt some of the other garden furniture while you're cooking. But they do make life a little easier.
Hoods and lids
Some barbecues come with lids, meaning a cover for when they aren't in use. Others have lids that also act to protect the grill from breezes and drizzle while cooking.
Other barbecues may be described as having a lid when it would be more accurate to say they have a hood.
Hoods are really useful. They can be pulled over the grill to help food cook faster, or even roast items. With bigger barbecues, they allow for slow cooking.
The heat can be concentrated on one side of the grill, and the items to be roasted can cook through away from direct heat.
Temperature gauges
One of the problems with having a barbecue with a hood is that it obscures the view of the food. There are two solutions to this - a hood with a window, or a barbecue with a temperature gauge.
Neither is a complete solution - after all, the window may show food that looks cooked but is better done outside than in, while a temperature gauge will tell you whether you're cooking something at the right temperature, but not that it's getting burned on one side.
But the gauge is particularly useful when it comes to charcoal barbecues, which tend to be less controllable and therefore require a slightly more hands-on approach.
Things to consider...
The grill
Weight and durability and versus cost and ease of cleaning

Consider a grill with a raised edge
Warming rack
A raised edge or lip is vital

Particularly useful if the grill has a small area
Other space
Are there shelves or hooks for utensils, food and plates?
Hoods versus lids
Lids tend to be protective - for storing outside or acting as wind breaks while in use

Hoods can turn a grill into an oven
Temperature gauges
Particularly useful when using barbecue with the hood down

Especially useful with charcoal barbecues, which aren't as controllable
Other options
Fire pits
Things to consider...
Wide range, from basic fire baskets to beautiful decorative "saucers"
Cooking over an open flame - plenty of smoky flavour!
The deeper pits allow for rotisserie cooking
Not really designed for cooking, so can be messy
Fire pits come in a variety of shapes and forms.
Their main role is to hold a fire - to provide heat. That's enough for the intrepid to toast marshmallows, bread and individual sausages.
Most have some way of attaching a grill over part or all of the top, allowing those for whom coal isn't quite primitive enough to cook over open flames.
Some of the deeper pits also have hooks or some other way to attach rotisserie poles, for those who want to try spit-roasting bigger items.
The most basic look like old-style municipal bins - metal baskets on sturdy legs. Then there are tripods with a basket for the logs or kindling suspended in the middle.
There are lower-slung versions, ideal for pulling garden chairs and loungers around, that look like an upturned Millennium Dome.
Some of these have a table-like rim around the pit, making them ideal for lazy summer evening entertaining.
If cooking over the pit is likely to be a frequent occurrence, look for features that'll help deal with the inevitable mess - perhaps the most important is the presence of an ash collector, or tray beneath the basket to catch the fat.
Portable or compact grills
Things to consider...
Find a good compromise between size, weight and durability
Charcoal grills are lighter and neater
Won't have all the features of a full-sized barbecue
Good option for those with less outside space
Obviously the most portable and compact barbecue is the disposable charcoal tray beloved of beach parties and bank holidays - or for the more frequent and style-conscious barbecue-on-the-go a purpose-designed bucket and grill affair, again filled with charcoal.
But there are reasonably portable "proper" barbecues, plenty neat enough to go in the back of the car with a day out's worth of stuff, running on gas or charcoal.
Because they're limited in size, they're really only any good for cooking for one or two, or keeping up a production line of food, and they don't have all the features you'd get with a home-based grill.
Bear in mind that gas varieties will still need a gas bottle - which adds considerable bulk - but they're still a good option for people with limited outside space at home, as well as those who like the idea of attempting a tailgate party.
Also, even though they're supposed to be portable, try to go for a fairly sturdy one - thicker steel or enamelled metal might add weight, but it'll also ensure the barbecue lasts for many more outings and adventures.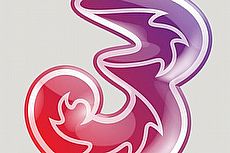 7 December 2017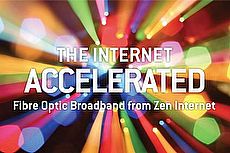 6 December 2017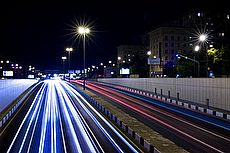 4 December 2017
Follow us or subscribe for FREE updates and special offers