How free is FreedomPop mobile?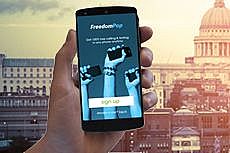 ©FreedomPop
IS IT really possible to have a mobile phone without having to pay for it? US network FreedomPop seem to think so - and they've now started offering their free and otherwise quite cheap mobile deals in the UK.
They say they believe "mobile access is a right, not a privilege" - but they understand very well the difference between having a phone for doing the basics, and expecting an all singing all dancing service.
Part of the reason they can offer a basic service free of charge is that, like other companies that pride themselves on being simple and cheap, they tend to charge for the extras.
But there are some neat little tricks and offers available as well - like the ability to earn extra data by referring friends, and being able to share our own data with them.
So is FreedomPop worth it?
FreedomPop price plans
The main thing everyone wants to know is how free FreedomPop's mobile service really is, so let's start there.
The first thing to note is that despite offering a free mobile service, everyone faces a charge to get started: a FreedomPop SIM costs £5, with P&P of £1.99.
There's a choice of tariffs available - but all new users should find they're on the free plan, the Basic 200 deal, until they choose otherwise.
| | Tariff | Calls and texts | Data | Price | |
| --- | --- | --- | --- | --- | --- |
| | Basic 200 | 200 minutes, 200 texts | 200MB | Free | |
| | Premium 500 | 500 minutes, 500 texts | 500MB | £4.99 | |
| | Premium 1GB | 1,000 minutes, 1,000 texts | 1GB | £8.99 | |
| | Premium 2GB | Unlimited* | 2GB | £11.99 | |
*FreedomPop's fair use policy states that there is actually a limit, of 2,500 minutes and 5,000 texts per month.
It depends entirely on how we use our mobiles as to whether sticking with the basic tariff is a practical option. What seems like a very small data allowance can always be boosted in reality by using wi-fi whenever possible.
For 200MB we could:
Send 1,000 text only emails, or 50 with photo attachments
Post 60 photos to social media
View about 500 basic web pages
Watch about 75 minutes of something in SD quality on Netflix
But what if, despite being very careful, we go over those allowances?
As far as data usage goes, there are a couple of options - automatically topping up the account balance to pay for extra usage, or paying as we go.
Everyone joining FreedomPop will find they're signed up to automatic top-ups by default, with the amount set to £5. This will be charged to an account whenever the data allowance falls below 20MB, or the account balance is less than £1.
It's fairly easy to disable automatic top-ups through the account settings pages - and even if they're not disabled there are times users might find themselves paying as they go.
FreedomPop say it can take up to three hours for data usage to register with them - so anyone whose remaining data falls below the threshold in one session is likely to find they're charged for the rest of that session on a pay as you go basis.
For those determined to stick with the Basic plan, that out of allowance data charge is 1.5p per MB (or £5 for 333MB) once they've gone over 200MB; people with one of the paid plans are charged 1p per extra MB they use.
Where credit's due
But while other pay monthly mobile plans charge us for any over use in our next bill, FreedomPop use a genuine PAYG model, in which users may need to add credit to their accounts every now and then to make sure they don't get cut off.
A nice touch, however, is that while most providers expire any unused credit after a certain length of time, money added to a FreedomPop account but then not used within the 30 day validity period isn't wiped out.
Instead it's labelled "inactive" - and any user who finds they have inactive funds can request that they be reactivated, topping up their balance ready for when they next need some PAYG credit.
Calls and texts
What's almost more important to note, however, is that there are no out of allowance charges for calls and texts - because FreedomPop suspend our ability to make outgoing calls and send texts once we hit our limit.
Anyone who reaches this point will be sent a message telling them - and FreedomPop stress that it's possible to upgrade to a plan with more minutes and texts at any time.
The other thing to note with calls and texts is that because of the way FreedomPop actually works, if we get close to running out of data it can affect our ability to make calls and send texts.
Combined with the PAYG model for using extra data, anyone determined not to credit their account at all will find themselves completely cut off when their data runs out.
As FreedomPop user SM explains on the customer forums:
"Even though I still have texts and voice 'minutes' left...because I've run out of data (and my account has auto top-up disabled) the account automatically suspends so that I don't go 'over' my data."
It's possible to avoid running out completely by setting up a data usage alert, which will ping us when we get close to our data limit - but freebie lovers may be put off by the fact that it costs 99p per month.
We've mentioned the fact that FreedomPop work a little differently a few times now - so let's explain a little more.
How FreedomPop works
FreedomPop are a Mobile Virtual Network Operator (MVNO) - piggybacking on Three's network to provide their service.
Most mobile networks have two components - the traditional voice network, which is used for phone calls and texts, and the data network.
But while FreedomPop do have access to Three's voice network (more below), the vast majority of their service is handled over the data network - which means that calls and texts must be handled through a special app.
The FreedomPop app combines the kind of features we'd expect to see in WhatsApp and the wi-fi calling apps provided by other networks, as well as allowing users to keep a close eye on their accounts.
Because of the need for an app, FreedomPop in the UK is only available on Android and iOS devices.
App-based calls and texts
The biggest difference for most people will be that they no longer use the phone and messages tools on their phone.
Some Android users may find it's possible to integrate the FreedomPop app with their native dialler so they can make outgoing calls through the familiar old "phone" button - but this isn't an option for iPhone users.
All incoming calls are routed through the app, which will pop up onscreen when a call is received.
All "texts", both incoming and outgoing, have to be done through the messaging service contained within the app - unless we're using another messenger service like WhatsApp, of course.
While most of us have some experience of data-based messaging services, making and receiving calls using a VoIP service might take a bit of getting used to.
Although VoIP services are improving, there's still a noticeable difference in sound quality, and conversations are prone to more lag than they would be in calls made over a dedicated voice network.
Data network limitations
Because we're using a data network to make those calls, it would be reasonable to assume that if we have a wi-fi connection we'll be able to make calls free of charge - but this isn't actually the case.
Using wi-fi for true data activities won't affect our data allowance - but when it comes to calls and texts it only acts to boost the signal, and we'll find that those minutes spent talking or the messages we've sent come off our monthly allowance.
There's also the matter of coverage.
Because FreedomPop uses the Three network their data coverage should be pretty good, but if and when it isn't brilliant, the service may drop out all together.
Extras
This, then, is a good point to mention some of the extras that FreedomPop offer - because one of them is a "Premium Voice Service", which (somewhat ironically) provides a fall back onto the old voice network.
If the data signal isn't good enough for an outgoing call to be made successfully, people with Premium Voice will be switched from the data network to the voice network.
But note that it only works for outgoing calls - incoming calls and texts will still be at the mercy of a decent data (or wi-fi) signal.
| | Product | What you get | Price | |
| --- | --- | --- | --- | --- |
| | Premium Voice | Ability to make outgoing calls when data signal is weak | £1.99 | |
International services
While calls and texts within the UK are covered by the basic tariffs, international calling is slightly more complicated.
Calls to international landlines in 52 countries are supported, but calls to international mobiles are only supported for 14 destinations.
They're not the usual nations we'd expect either - China, India, Bangladesh, Spain and Canada are among the supported mobile and landline destinations, but calls to Australia, France, Ireland and the Netherlands can only be supported if they're to landline numbers.
For those for whom international calling is supported, there are three price plans that allow users a guaranteed number of minutes for calls to those destinations:
| | Tariff | Calls | Price | |
| --- | --- | --- | --- | --- |
| | Global Basic 100 | 100 minutes to 52 countries | £0.99 | |
| | Global Plus 300 | 300 minutes to 52 countries | £1.99 | |
| | Global Pro 1,000 | 1,000 minutes to 52 countries | £1.99 | |
Another useful feature for people who may receive a lot of calls from particular countries is the Global Virtual Number service.
For £1.99 per number per month, our phone can be assigned a local number for callers in selected countries - meaning they can call us at local rates.
Free data
Returning to the idea of a free mobile service for a moment, and assuming we can manage to stay within the call and text limits of the Basic Plan, is there any way we can get more data without relying on wi-fi?
Actually, yes.
There's a rather enticing option in the app's menu, labelled "earn free", under which there's another menu suggesting some of the ways users can earn more data.
Although there aren't any offers or surveys available to UK users at the moment, the idea is that by completing questionnaires or signing up for trials, we'll be able to bolster our allowance.
The option that does work already is that of getting our friends to help out.
For every friend a FreedomPop user successfully refers to the network, they'll receive an extra 10MB of data every month their friend remains with the network, up to a maximum of an extra 200MB per month.
Once we've got friends on the network, we can share data with them, or ask them nicely to gift some to us, with each user being able to gift up to 200MB of data per month.
...but not free voicemail
Most of us will need to use voicemail at some point - particularly for those times when the data signal is too weak for us to receive calls.
However, voicemail isn't a standard service with FreedomPop- in fact Android users need to download a second app, FreedomPop Voicemail. And even though it's included with the iPhone app, anyone who wants to use it must pay 99p per month.
| | Product | What you get | Price | |
| --- | --- | --- | --- | --- |
| | Visual voicemail | Voicemail services | £0.99 | |
It has the fancy title of Visual Voicemail - but all this really means is that rather than having to dial the voicemail number and deal with an audio menu to get our messages, they're presented to us in a touch-friendly list.
Users can see all the header details - the number that called, the date and time, and how long the message is. Upon selecting a message they'll see the same kind of progress / play bar we'd get under a track or video in a music app - making skipping back and forth a bit easier.
Longer life data
For those who don't mind paying for their data, but who also want to be able to make it last as long as possible, it's possible to roll it over into the next month.
The data rollover add-on costs £1.49 a month, and allows us to take up to 500MB of unused data from one month into the next.
That might seem expensive, but if we're having an unusually quiet month it could be worth doing to bolster the next month's data allowance without needing to upgrade plans.
| | Product | What you get | Price | |
| --- | --- | --- | --- | --- |
| | Data rollover | Up to 500MB of unused data rolled over to next month's allowance | £1.49 | |
In conclusion
Obviously FreedomPop's big selling point is the free service they offer. Yes, it comes with conditions and limitations - but we'd be foolish to expect otherwise.
And yes, most of the extras do cost, and it might seem frustrating that we have to pay to get voicemail - and to be alerted that we're almost out of data - which is, after all, the backbone of the service.
But let's not forget that even the paid for plans are fairly cheap, and having a backup voice calls service included free of charge with the two more expensive plans makes them even more competitive.
The ability to earn and share data is a nice touch - and while it might take a bit of getting used to, the app keeps all the important stuff in one place, while also making it very clear how much we're paying (or not) for the service.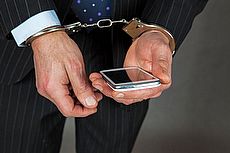 23 November 2017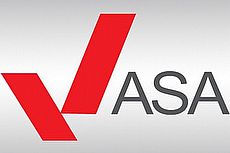 23 November 2017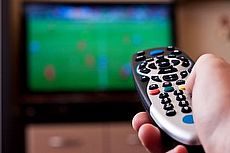 15 November 2017
Follow us or subscribe for FREE updates and special offers