Follow the money: How to find 'lost' savings cash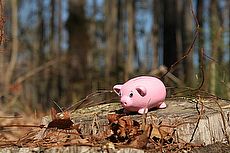 ©iStock.com/fullvalue
CAREFULLY stashing precious things away, only to forget the precise location of the hoard, is a frustration familiar to both pirates and squirrels.
And, it seems, to UK savers.
According to The Unclaimed Assets Register, there is as much as £20 billion in unclaimed money secreted away in Britain alone.
The good news is that it's relatively easy to arrange a happy reunion with your long lost cash.
What to look for
Current and saving accounts
People open accounts for any number of reasons but few bother closing them, leading to thousands of bank and savings accounts that have fallen off their owners' radars.
If an account hasn't been used for a certain length of time - a year for current accounts, three for savings - banks will usually write to the holder and ask them whether they wish to keep the account open.
If the bank receives no reply or is informed that the customer has moved with no forwarding address, they'll cease correspondence and label the account as "dormant".
It's thought there's as much as £5 billion stashed away in dormant bank and building society accounts alone, with another £3 billion in National Savings and Investments (NS&I) accounts, not including Premium Bonds.
Pensions
With the idea of a job for life something of a distant memory, most people will have several jobs before they retire.
Some of these may come with a company pension scheme that they pay some of their wages into. It's easy to lose track of these pension schemes, particularly if the period of employment was relatively short.
Nevertheless, all those small pots are estimated to total around £3 billion, so as well as being money that you're entitled to, it's worth looking into claiming it back.
Other investments
NS&I say there are more than 1.1 million unclaimed Premium Bond prizes worth around £49 million; it's thought the largest unclaimed prize is £25,000. Meanwhile the holders of many older Bonds have simply forgotten about them.
They may not offer much of a return compared to other forms of saving, but particularly with those bought many years ago, average interest of 1.35% could mean any forgotten Bonds may have grown into a pleasant if not overwhelming surprise.
Other small investments such as shares and other bonds may be worth a lot more now than they were at the time of purchase.
It may become apparent, however, that the commission for selling them is larger than the value of the shares and bonds themselves.
If that's the case, consider offering them to ShareGift - an organisation that pools small shareholdings and gives the money from their sale to charity.
Finally, anyone who thinks they may have signed up to a life assurance policy or similar should also think about reclaiming that money - up to £1 billion is thought to be languishing in forgotten policies.
How to find it
My Lost Account
The British Bankers' Association, the Building Societies Association and National Savings and Investments (NS&I) offer a free service that helps people trace "lost" accounts and savings.
My Lost Account requires users to complete a single online form that is subsequently used to identify relevant accounts and savings across all banks, building societies and NS&I.
In the first six months of service, it successfully traced lost accounts for more than 25,000 people - and in the five years from launch up to February 2013, it helped reunite people with some £645 million.
Searches with banks and building societies can take up to three months, while NS&I aim to respond to trace requests within one month, although they warn that it can take up to a year.
Individual institutions search their own records and contact their customers directly.
People looking for accounts opened with an institution that no longer exists should be reassured that the account will usually be managed by another group - so the My Lost Account search will catch it.
Anyone in this situation might also find it useful to take a look at the Building Societies Association, who provide a where is my building society now? search tool on their website.
It does what it says on the tin and provides a link to any successor's website.
Pension Tracing Service
The Pension Tracing Service has access to information on over 200,000 pension schemes and is designed to help consumers trace old pensions free of charge.
Anyone contacting the Pension Tracing Service (online, by post or by phone), is asked to provide as much information as possible about the scheme they wish to trace.
The service may then be able to provide contact details for the scheme, which the pension holder can use to find out how much they're entitled to.
Alternatively, Experian's Unclaimed Assets Register carries out a thorough search for people seeking old pensions - and they're the Association of British Insurers' recommended option for those looking for old life policies.
Users are reunited with an average £6,000 - but the search will cost a standard fee of £25 including VAT no matter how much or how little cash it turns up.
Any questions?
How can I prove an account is mine?
Those making a claim for monies held in old bank accounts, pensions or other investment vehicles will need to prove their entitlement.
This will require various forms of identification - the exact documents required will vary depending on the financial institution holding the funds.
Especially worth noting here is the case of passbooks.
Passbooks - those little ledgers for recording account transactions and balances given out by building societies and NS&I - look like a sure route to free cash: the books tell us the balance after the last recorded transaction in black and white.
However, a passbook is not by itself proof that the financial institution owes you money; the account may have been closed in the meantime. Lack of notice regarding the closure is not evidence enough that this hasn't happened.
In this case, the building society can do a search, but if the account cannot be found - active or dormant - they may claim that it's been closed without that being recorded.
If there is a dispute at that point the Financial Ombudsman Service (FOS) can get involved. To get an inside look at how that process works see this case study though, be warned, it doesn't have a happy ending for the consumer.
Will it still be there? What happens to unclaimed money?
Money in dormant accounts is definitely up for grabs.
As the British Bankers Association have said, "your right to your money does not 'expire' after a certain period of time. Your money remains yours, plus any interest due if it was in an interest-bearing account."
What the money has been up to while you were away is an interesting question, though.
In 2008, the Government decided that they were going to take control of money in dormant accounts and use it to fund social projects.
The Dormant Bank and Building Society Accounts Act 2008 allows for the distribution of the assets of cash accounts that haven't been touched for at least 15 years, via the Big Lottery Fund.
All the money in such accounts is transferred to Reclaim Fund Ltd for redistribution - but should an account holder come forward, the Fund also retains enough money to meet those claims.
Schemes funded by the money include the Sustainable Steps programme in Wales, which encourages community action to tackle climate change and projects supporting underprivileged young people.
Are these sites safe?
All the sites we've listed above are official portals for finding lost cash.
It's always worth being careful when entering personal details online, however, so do double check the credentials of any site not listed here that promises free money.
Got the reclaiming itch? Check out our guides to reclaiming cash from ISPs and mobile providers, and from energy companies.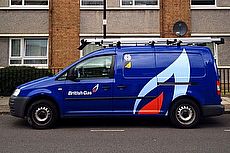 21 November 2017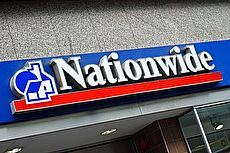 16 November 2017
13 November 2017
Follow us or subscribe for FREE updates and special offers