Demon broadband review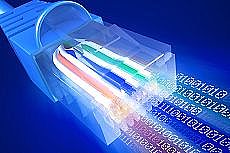 If internet years are anything like dog years, broadband provider Demon must be the grey haired pedigree with swollen knees by now.
Ok, maybe not the swollen knees - Demon broadband is very reliable - but the grey haired pedigree bit isn't a bad thing in a business where experience, rather than blanket marketing on bus stops and billboards, is what really counts.
Demon provided the UK's very first Internet connections and have been around since 1992 - an impressive fact considering there were all but 26 websites in existence by the end of that year.
Business broadband
Demon is a business broadband provider and, while the packages we list are available to general consumers, they have become noticeably more firmly marketed towards businesses and home workers in the past few years.
Simple broadband deals
As befits their pedigree, Demon have just three simple broadband deals:
| | up to 19Mb |
| --- | --- |
| 60GB usage/mth | Lite+ |
| Unlimited usage/mth | Unlimited |
| Unlimited usage/mth plus assured rates | Premier unlimited |
See the Demon site for a full list of packages and prices.
Demon's LLU network is not the largest so it's possible that up to 19Mb speeds won't be available even when other providers enabled at the exchange can offer faster speeds, check this article for the fastest providers at your postcode.
Download allowances
In either case, new customers can choose between Lite+ (60GB allowance) and unlimited deals.
60GB is just a middling usage allowance now, though it was pretty high when these deals first came out and includes free unlimited usage.
All the deals offer unlimited static IP addresses (for VPN) and a free router.
Dial companion
Demon Dial Companion, for sending email and accessing the Internet by connecting a modem to 'dial-in' to your home computer when you are away from base still seems to be hanging in as a feature, although 3G and wi-fi are now surely easier 99.9% of the time.
This is the last of the provider's legacy features to have survived into 2014, a fax service and an own brand Skype style voice over IP feature having been nixed over the past few years.
Missing: Gamer broadband
Also conspicuous by its absence is Demon's gaming broadband.
Launched with much fanfare in August 2010 the deal simply disappeared less than a year later.
Gaming broadband is having a hard time in general: we can speculate that fibre providers are taking many of those customers, since, on a practical level, fibre's huge difference in speed will beat even as ADSL service prioritised for gaming traffic.
Demon have not responded to our requests for a comment on the deal's demise.
Customer support and security
With these legacy packages it's a bit of a mystery how Demon keep going.
Actually, it's not.
Their packages may be pricey but they do boast Demon's excellent customer support and, particularly for those that buy web hosting from the company, that's much more important.
Demon also offer a very comprehensive email security suite called Mail Defender that includes anti-phishing, anti-spam and anti-virus filters: safe as houses.
Experience counts
They're not offering the best broadband prices, listed here, on the market but Demon have been around since the early days of the Internet and in this market, experience counts for a lot.
We may joke about distance dial up and faxes but in a way it's unfair to judge such an acutely business targeted provider with consumer ISPs bundling Sky Sports and free iTunes downloads in their effort to attract new households.
It really is a case of specifically marketed products being suitable for those they're marketed towards. For home workers, especially those in small offices of a just a couple of people or more, the Demon packages make a lot of sense.
A (past) word from Demon themselves
We've managed to track down this archived interview from September last year of Demon explaining how their service works and differs from a normal 'home user' ISP.
It's an interesting insight into the launch of Demon's gaming broadband package last year too.
We've speculated that it was removed from their line up a few months ago because gaming broadband, as a whole, is having a really hard time attracting new customers.
Looking at this, however, we can say that it's probably just as true that it was pulled because Demon decided to refocus on their business services.
20 October 2017
19 October 2017
17 October 2017
Follow us or subscribe for FREE updates and special offers