Debt charities vs debt management companies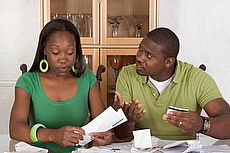 Those that work in the consumer debt advice industry have always been characterised by two polar opposite philosophies:
Work for a charity? Chances are that you believe all commercial debt organisations are only interested in making money from people in debt, with little regard for their welfare.
Work in the commercial debt sector? You'll probably be of the opinion that charities are generally well-intentioned but severely under resourced with little understanding of how to run an effective operation.
So what's the truth? Well, as you might expect, the truth actually sits somewhere in between those two extremes.
Manager director of Debt Advice Foundation, David Rodger brings his expertise to the money section and contributes on topics such as debt help and financial education.
Debt Advice Foundation
Before being offered the opportunity to run national debt charity Debt Advice Foundation I actually worked for a commercial debt organisation.
I believe it gives me something of a unique perspective on the debate and it's one I'd like to share with you.
As well as comparing the resources and service of the two groups, I'll look at how making money changes the advice on offer (skip ahead) and give some practical advice for anyone trying to choose between a charity and commercial debt help (skip ahead).
Who has the best resources?
Let's start by examining the claims that all debt charities are under resourced.
It is true to say that a number of Citizens Advice Bureaux have reported lengthy waiting lists in the past few years, which isn't ideal when you're dealing with a time critical issue such as a serious debt problem.
However, what you won't have read in the newspapers, because it doesn't make for good headlines, is that there are just as many Citizens Advice offices that have no waiting list at all and that the other debt charities such as the Consumer Credit Counselling Service and the Debt Advice Foundation have no such capacity constraints.
The very material point most industry commentators tend to miss when they level this accusation against the charitable sector is that charities help everyone whereas commercial organisations will target only those people that look like they fit the criteria for income generating debt solutions.
If you've ever seen a newspaper ad asking whether you owe more than £15,000 or if you've used an online debt calculator to 'see what your best solution is', then you've been the recipient of targeted advertising designed to 'weed out' the unprofitable clients.
Who provides the best service?
Advocates of the commercial model will often argue that the money they charge allows them to provide a better service than charities. Are they right?
In truth, while the commercial sector manages the Individual Voluntary Arrangement (IVA) process more efficiently than the charitable sector (no surprise there as it's the most profitable debt solution for the adviser), the charitable sector helps debt management, debt relief order and bankruptcy clients much more effectively.
Charities also provide debt management for free whereas the commercial sector will often charge upfront administration fees as well as an ongoing management charge that equates to 15% of the monthly payment.
The reality is that the charities have much better relationships with the creditors and are much more likely to get charges and interest stopped.
Because their advice is free, the average debt they deal with will be paid back 17% quicker.
In terms of the quality of advice offered, I have concerns about the appropriateness and consistency of the advice given by both sectors.
Bad advice in the charitable sector is all too often the result of an adviser's personal prejudice against a particular debt solution (usually of the income generating variety such as a consolidation loan, IVA, or debt management).
Bad advice in the commercial sector is more often than not the result of favouring an income generating solution over a more appropriate non-income generating solution (such as a Debt Relief Order).
Are commercial organisations only interested in your money?
The answer is no, although it's definitely true to say that your chances of contacting an ethical charity are significantly higher than your chances of contacting an ethical commercial organisation.
To become a charity, a rigorous process of vetting is required and the organisation must submit accounts to the Charities Commission each year. A charity is also, by definition, not concerned with maximising profits for its stakeholders.
Non-charitable organisations on the other hand, which are not subject to the same controls, can set up a website and commence trading with worrying ease.
One of the biggest issues the industry faces is that there is simply no effective regulation of online advertising, which has resulted in commercial websites setting up without Consumer Credit Licences (a mandatory requirement for the provision of debt advice in the UK), masquerading as official government helplines or misleading consumers about what can realistically be achieved.
Although self-regulatory trade bodies do exist, a recent OFT study found that a significant number of their members were contravening its debt management guidelines.
The bottom line is that the consumer debt advice industry is beset by inconsistencies, both in terms of what organisations say in their advertising and in terms of the advice that they give to clients.
The industry has lagged way behind most other financial services industries in terms of regulation for some time and until the government addresses this fundamental issue, we will unfortunately continue to hear abhorrent stories of inappropriate solutions being mis-sold to vulnerable people.
Unsure whether to go forward with a company?
What to do
Throughout this article we've looked at the many pressures on profit and not-for-profit debt services which could affect the products they offer.
So how can people put those differences into action? As an individual looking for debt help, how can you ensure that you're getting the advice you deserve?
Are they licensed?
First things first: if you're dealing with a debt management firm the advisers need to be licensed to provide money advice by a professional or government body such as Financial Services Authority (FSA) or Office of Fair Trading (OFT).
Under the Consumer Credit Act 1974 everyone offering debt counselling must have a credit licence.
Any firm's website will display a Consumer Credit licence number (usually under the 'legal' page) if they are licensed to give debt help and if you're still unsure you can search the credit licence database here.
Do they want to charge upfront?
There are a number of charitable and commercial organisations that don't require their clients to pay upfront.
They should be your first port of call.
The following are all good examples of not-for-profit debt advice organisations:
Keep an open mind
Don't think that once you've chosen a service you have to do everything they say: when you do get to speak to an adviser make sure you're still weighing up whether what they're telling you is good advice.
Has the adviser spoken to you about alternative solutions as well as the drawbacks so you can make an informed choice?
Does your adviser give the impression they're manipulating your figures to make you 'fit' a solution? Remember - you need to be able to comfortably stick to the agreed budget for as long as the solution lasts.
Vet the complaints procedure
Finally, make sure that whoever you choose you have the means to make them accountable should something go wrong.
Can you find a registered office address on the adviser's website so they can be traced if necessary? Does the adviser have a formal complaints procedure?
David Rodger is a Managing Director of Debt Advice Foundation, who aim to offer free and impartial advice to people with unaffordable debt problems. More information on debt solutions can be found on their website.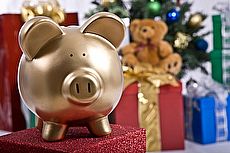 8 December 2017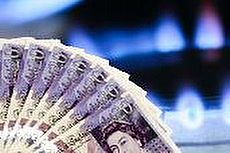 8 December 2017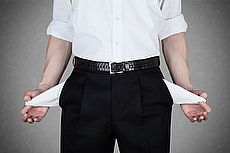 7 December 2017
Follow us or subscribe for FREE updates and special offers