Beware credit card 'reward' sites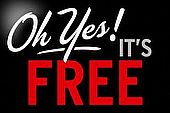 Credit card providers have been among the many businesses to latch on to the success of shopping discount sites like Groupon in the past few years.
'Exclusive' offer sites like Nationwide's 'Simply Rewards' promise customers decent discounts when they pay using their cards.
But how good, and how exclusive, are these deals?
Who's offering offers?
As we've noted above, 'Simply Rewards' from Nationwide offers debit and credit cardholders access to a mini site which features discounts and rewards provided by partner brands.
Almost all other credit card discount sites follow the same pattern.
All Visa cardholders have access to the 'Visa Offers' portal and MasterCard cardholders can intermittently access something similar called MasterCard offers.
Although they don't have a specific site set up, RBS also allow their credit cardholders to pick up retailer discounts.
A few cards make a virtue of their reward sites: what other providers barely advertise as an extra they make a selling point.
The Vanquis issued Granite credit card (cost of credit) is one example.
Finally, a few providers are offering specialised deals: Virgin's 'My Virgin Money' offers discounts on other Virgin products including holidays and wine, Barclaycard Unwind has money off entertainment and American Express rewards are increasingly advertised to cardholders.
The now withdrawn Egg credit card was partnered with Quidco.
Capital One's previously marketed Click card offered additional rewards to the provider's standard 'eXtra' scheme.
Are they any good?
No: give them a miss
Not so exclusive
As we update this article, the Simply Rewards site is offering Nationwide customers 20 discounts including:
10% off when you spend £20 in HMV
Save £10 on £25+ Body Shop spend
A free bottle of wine when two dine in Carluccio's
While HMV and Body Shop are pretty affordable, Nationwide have fallen prey to a much more up to date form of reward disappointment: advertising 'exclusive' deals which aren't so exclusive.
The HMV deal is a nice little discount, for example, but we found it, and much better money off deals, were widely available elsewhere and had been for some time.
This is not at all unusual among the reward portals.
When we first wrote this article, in April 2012, the Click credit card was offering a 30% discount on music and film at Zavvi.
But a quick Google search confirmed that the discounts alone can be found in very similar formats at Myvouchercodes, Couponcroc (30% off strategy guides, 60% off US TV box sets) and Couponsnapshot (up to 80% off new releases) to name but three aggregators.
By biding your time, it seems you're almost guaranteed to find the same discounts elsewhere for much less hassle - and not just with the Click card.
And it's even true of some seemingly more specialised rewards sites.
In 2010, for example, the Egg credit card was relaunched with an updated offering including an average of 10% cash back on purchases from 1,500 online retailers through Quidco.
Quidco offers a huge of range rewards from supermarkets, high street retailers, specialist retailers, hotels and travel agents from big lump sums for big commitments (such as a mobile phone contracts) to a small percentage back on big ticket items.
But the value of the reward for Egg credit card customers was just £5. All they got for free over any ordinary Quidco user was the annual fee for using the site.
Small print
It's also worth noting that small print can disable the most tempting discount.
20% discount and free delivery at Ted Baker sounds great but it's valid on full priced merchandise only and so it's no good if you've got your eye on something in the sale.
Cheaper elsewhere
Finally, the main problem with credit card retailer discounts, which discerning discount hunters will have noticed, has always been that the selected retailers are premium brands - those with an eye for a bargain can find the same products and services cheaper elsewhere, often without any discount at all.
The Click card's Viagogo discount, for example, comes with a big 'but...' since it's a ticket exchange site rather than a retailer - and that means limited availability and, potentially, inflated prices as a result.
One gig ticket we looked up through Ticketmaster came to £26.44 plus all charges and postage. Due to the same ticket's scarcity on Viagogo, exactly the same gig costs at least £68.26 through them.
Even with an, admittedly impressive, 50% discount with the Click card using the discount actually costs more.
It's similar to the problem with charity cards: good in theory but beaten elsewhere.
Yes! Keep bargain hunting
Better than the aggregators
On the other hand, reward sites run by credit cards tend to be much more reliable than those available from discount aggregators such as Myvouchercodes.
Not only do you have to trawl for a money off code there's a strong possibility you'll find that the offer has expired already.
Another string to your bow
It's also fair to say that we're being picky in criticising the discounts offered by credit card providers: money off is money off after all and you're under no obligation to use them anyway.
However...
However. Don't be too easy on 'reward sites'.
As we've seen, some banks offer them as extras but others use them as a primary selling point.
Credit cards can be expensive and we hate to see people take them out, or worse pay interest on their borrowing, for the sake of rewards that aren't worthwhile.
It would also be worrying, though it's by no means certain, if some brands were using reward sites as sop for consumers who have lost other, more beneficial, benefits.
Nationwide's site, for example, was launched as part of their 'On Your Side' marketing campaign.
Some consumers didn't feel that the building society had been, though.
As far back as 2010, they withdrew the worldwide use abroad 0% commission from debit cards, for example, installing in its place a scheme which encourages customers to build up a 0% allowance by spending instead on a Nationwide credit card (cost of credit) : every £5 of UK purchases is equal to £1 to spend abroad.
18 October 2017
17 October 2017
12 October 2017
Follow us or subscribe for FREE updates and special offers