How much does it cost to buy a house?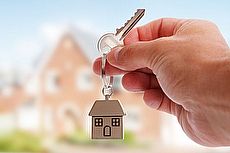 ©iStock.com/BrianAJackson
THE past decade has seen house prices steeply rising in many parts of the UK, with the average property now costing more than £284,000.
Because lenders typically require at least a 5% deposit before offering anyone a mortgage, many first-time buyers focus all of their attention on overcoming this first hurdle.
However, house buying is more than just a mortgage - there are a plethora of other expenses that we need to consider before committing to the largest purchase most of us will ever make.
You've found a property
After spending hours browsing property sites and estate agents' windows, and years saving for the all important deposit, we've found a likely new home.
So now what?
Conveyancing fees
Conveyancing refers to the legal process of buying a property - hence the charges also being known simply as legal fees. It can be carried out by a solicitor or a licensed conveyancer.
It is wise to engage a conveyancer after obtaining a mortgage, but before making an offer on a property.
According to the Money Advice Service, fees can range from £500 to £1,500 plus VAT. Some conveyancers may ask for a deposit upfront to secure their services, typically 10% of the fee.
To make accurate comparisons when shopping around, check whether the quoted fees include what are known as "disbursements".
These are sums paid by the conveyancer to third parties. They may cover items such as search fees (£200-£400), Land Registry fees (£20-£910), transfer fees (£25-£50) and stamp duty (more below - and in our guide here).
It might be tempting to opt for the cheapest quotation, but many budget conveyancers - known unflatteringly as conveyancing factories - work remotely, and offer their services via a call centre rather than in person.
Their remoteness, plus the fact that they have many customers at any one time, can make them frustrating to deal with should problems arise.
That's not to say solicitors sitting inside bricks-and-mortar buildings are always good - the Legal Ombudsman say that conveyancing is the most complained about area of law in England and Wales, accounting for 23% of all complaints made to them.
The best approach is to choose a conveyancer with a solid reputation. They may cost a little more, but should be better at communicating and keeping delays to a minimum.
Valuation survey
The lender wants to be sure that their money isn't being used to buy something vastly overpriced - particularly in the current heated housing market.
To this end, they send someone to carry out a cursory survey of the property before approving the mortgage; this will cost between £150 and £1,500 depending on the value of the property.
As a guide, the Homeowners Alliance say that surveys for properties worth less than £350,000 should cost no more than £400.
Some lenders will add this cost to the value of the mortgage, others may be willing to absorb the fee themselves - check to see whether this might be possible.
Note that some lenders also charge a valuation administration fee. If they do, expect to pay around £50-£100.
Further surveys
It is the buyer's choice whether they have a more detailed survey carried out on the property to identify any problems, though many choose not to; the Homeowners Alliance say that just 20% of people get a professional survey carried out.
Though these surveys might seem like an unnecessary expense, they can prove incredibly useful when looking at older or more unusual properties.
They give the buyer an idea of how much maintenance the property may need - and the findings can also be used as a tool in bargaining with the current property owners.
According to the Royal Institution of Chartered Surveyors (RICS), buyers who didn't get the right survey faced a £5,750 bill on average after moving in.
There are several different types available, which vary in the amount of detail they provide.
The three RICS surveys
The RICS Condition Report costs around £250 and provides an overview of the property's condition, using traffic light ratings for each part. It is most suitable for new-build homes with no previous issues.
The RICS Homebuyer report, meanwhile, costs at least £400 and involves a more detailed survey - as well as a valuation of the property.
The report will highlight problems such as damp or subsidence, provide advice on repairs and maintenance, and point out anything that doesn't meet current building regulations.
The Homebuyer report is the standard choice for people buying properties in a reasonable condition.
Those interested in period or unusual properties are best served by a RICS building or structural survey.
As well as identifying problems with the property, buyers can ask that the report include projected costs for repairs, and estimates for how long these might take.
This type of survey, being the most comprehensive of the three, costs at least £600 - but as suggested above, it could save far more in the longer term.
Once a survey has been carried out, buyers might wish to renegotiate details of the sale - in terms of the property's price, or asking if the work can be done in advance, for example.
Sale agreed
Arrangement fee
It's wise to get as much organised regarding the mortgage before finding a property as possible; having the promise of a mortgage in place will make the process of buying that much simpler and quicker.
Once buyer and seller have agreed on a price, the exact details of the mortgage can then be finalised, at which point we may face an arrangement fee - also known as a completion fee.
This can vary hugely, ranging from up to £2,000 in cash to a percentage of the mortgage amount.
Lenders usually allow buyers to add this fee onto to their mortgage, although they will then end up paying interest on the fee as well as the loan.
Buildings insurance
Once the mortgage is completely sorted, the next thing is to exchange contracts and fully commit to purchasing the property.
At this point buyers must take out buildings insurance, to cover the cost of repairing or rebuilding the property should it get damaged.
This isn't optional - all lenders make it a requirement of their mortgages.
Policies cost an average of £181 a year according to the Money Advice Service, but the price can increase dramatically for homes at risk of flooding. Fortunately, if that's the situation, there are now ways to limit the cost.
Mortgage account fee
The sale of the property is ultimately completed around four weeks after contracts have been exchanged. At this point, buyers need to pay the conveyancer's fees together with the disbursement fees already mentioned.
Some providers will also charge a mortgage account fee, which covers setting up and maintaining the mortgage, and will typically cost between £100 and £300, with most lenders simply adding it to the mortgage.
Given the relatively small size of the fee, it's worth paying upfront, as adding it to the mortgage will mean it incurs interest for the mortgage's lifetime.
The benefit of paying this fee is that it removes the need to pay Redemption Administration Fees (also known as exit fees) when the mortgage account is closed - either because it's paid off or the mortgage is being moved.
Note, however, that paying a mortgage account fee only covers exit fees if they'd be incurred through paying off the mortgage at the usual rate; anyone paying theirs off early may still be liable for Early Repayment Charges.
Stamp duty
Stamp duty, or Stamp Duty Land Tax (SDLT) to give it its full name, is a tax paid to the government based on the price of the property being purchased.
It must be paid within 30 days of completion of the property purchase.
As the price of a property increases, so does the percentage of that price that is paid in tax.
| Property price, up to | Up to £125,000 | £250,000 | £925,000 | £1.5 million | Above £1.5 million |
| --- | --- | --- | --- | --- | --- |
| Stamp duty applied | 0% | 2% | 5% | 10% | 12% |
In this guide, we're assuming that buyers are looking for a house for themselves, and that it'll be their sole property; if not, stamp duty rates are very different.
There's more in our complete guide to stamp duty, available here.
Research
While the above fees, or their differently named counterparts, are unavoidable, shopping around and getting recommendations can ensure buyers get the best value for their money. This is particularly the case when choosing conveyancers, surveyors and insurers.
Bear in mind that some lenders and estate agents may recommend the services of particular individuals and organisations - and some mortgage providers will also charge us if we choose to buy our buildings insurance from someone other than them.
However, buyers are under no obligation to follow through with those recommendations; though the suggestions may be sound, it can frequently pay to carry out a little independent research.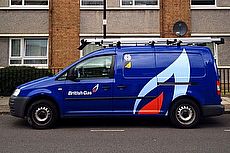 21 November 2017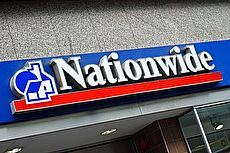 16 November 2017
13 November 2017
Follow us or subscribe for FREE updates and special offers