How to afford a funeral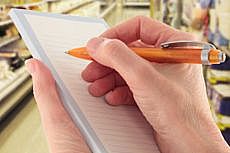 According to insurers Royal London and Sun Life, the average cost of even the most basic funeral in 2015 was around £3,700.
That's up 4% from 2014 - and 92% more than it was in 2004. The International Longevity Centre UK has predicted that costs will continue to rise sharply for at least five years.
However, there are ways to save.
This guide provides information on the costs to be aware of when planning a funeral, and what help is available to meet any monetary shortfalls.
Funeral costs: what to pay
Unlike many of the other spending decisions we make, arranging and paying for a funeral doesn't typically involve shopping around for the best price; fewer than 10% of us go to more than one funeral director when planning a funeral.
Just as elsewhere, however, it pays to be aware of what costs are involved beforehand and how comparing services can bring costs down.
Funeral directors
Most people contact funeral directors to carry out the administrative work in arranging a funeral.
This is the single biggest expense, costing an average of £2,200 in 2015. This one part of the bill accounts for 71% of the cost of a cremation, and 57% of the cost of a burial. Prices vary from region to region - but there can also be a significant difference between local directors.
Gruesome as it may first sound - a comparison service available online. YourFuneralChoice offers a simple postcode-based search for funeral directors, giving users an idea of how much they cost, and what services they include.
Those who operate under a code of practice, and who will have an established complaints procedure will be registered either with the National Association of Funeral Directors (search here) or the Society of Allied and Independent Funeral Directors (search here).
Alternatively, arranging a DIY funeral can provide significant savings - but is likely to add significant stress at an already difficult time.
For those who feel they're up to it, or who simply don't think they can afford a funeral director, the Natural Death Centre provide advice on arranging a funeral without professional assistance.
Cremation or burial?
The average cost of cremation in 2015 was £688, an increase of 4% since 2014. The average cost of burial rose by 4.4% over the same period, to £1,822.
Both of these options can be reduced by going for what's known as a direct funeral.
Rosie Inman-Cook of the Natural Death Centre says the establishment of a national direct burial service means that people can now pay between £1,600 and £1,800 for a service that includes a funeral director and burial at a natural burial site.
Direct cremation has even fewer frills. It involves the company collecting the body, cremating it, and then returning the ashes, for around £1,000.
Doctors' fees
In late 2014, an extra cost was added for those planning a burial when death certification fees from doctors were introduced. Prior to that death certificates were only necessary for cremations.
As well as now being charged for all funerals in England, Wales and Northern Ireland, the fee for certification has risen to £164, an increase of almost 20% in just eight years.
However, in 2015, the Scottish Government removed doctors' fees from the cost of the funeral, however it is carried out. Royal London have called for policymakers in the other UK nations to follow suit.
Memorials
Memorial stones are one of the most expensive components of the funeral, costing anything from £200 to several thousand pounds. On average, say Sun Life, people pay £862.
An alternative is to create an online memorial website instead.
This can link to a charity organisation supported by the deceased, and offers a far cheaper alternative.
Coffins
Many funeral directors will include the cost of a coffin in their fees. However, for those going it alone, or who want something different, it's another crucial expense to bear in mind.
A flat packed cardboard coffin from China can be bought for as little as £15 - but even those opting for a natural, or green, burial, tend to pick something a little more upmarket.
Most coffins range in price from between £300 and £1000. Websites such as comparethecoffin.com can help cut costs, with plenty of information on the many types of coffin available, from traditional wood and metal to cardboard or fabric.
Transport
Funeral directors typically arrange the transportation of the body to the funeral. However, UK law doesn't restrict the movement of dead bodies by the next of kin (unless they cross the Scottish border).
That means that individuals who would like to arrange the transportation of the body to the funeral are within their rights to do so.
Flowers
Of those tasked with arranging a funeral, 80% buy flowers, and spend an average of £155. Opting for homemade arrangements can personalise the experience and reduce overall costs.
Alternatively, it may be fitting to agree to forgo all but one or two arrangements, and asking mourners to donate what they in turn may have spent on flowers to a good cause.
Catering
For many, the desire to turn a funeral into a send off is strong - and that means putting on some kind of gathering, with food, afterwards, at an average cost of £354.
Again it's always possible to reduce this cost by taking on some of the work ourselves, or by calling on supportive friends and relatives.
Getting help: funeral payments
Unfortunately, there's very little help available to the 14% of those who find themselves having to pay for a funeral and struggling to do so.
The assistance that is available has been deemed woefully inadequate by policy making organisations and consumer groups such as Citizens Advice.
However, it's still worth checking entitlement for help with costs.
Social Fund Funeral Payment
The main help offered by the Government is via the Social Fund Funeral Payment (FP) scheme, which is overseen by the Department for Work and Pensions (DWP).
The Social Fund payment is meant to cover the cost of the burial or cremation, plus travel to arrange or go to the funeral, with up to £700 available to help cover "other" costs such as those outlined above.
However Royal London have joined other organisations in expressing their concern about the "increasingly inadequate" payments made through the Social Fund: research from the University of Bath in 2013 found that the average FP payment in 2011-12 was £1,241, when the average costs faced by the bereaved were £3,284.
Furthermore, recipients may have their application declined, or be asked to pay back some or all of the money if they receive any money from the deceased person's estate.
Who's eligible?
To be eligible when the deceased is an adult, applicants must be a close friend, partner or relative of the deceased.
When the deceased is a child, the applicant must be the parent or applying for an "absent" parent who receives one of the qualifying benefits.
Candidates must also be claiming one of the following benefits:
Income Support or income based Jobseeker's Allowance
Income related Employment and Support Allowance
Pension Credit
Housing Benefit
The disability or severe disability element of Working Tax Credit
One of the extra elements of Child Tax Credit
Universal Credit
How to apply
Applications must be made within three months of the funeral by calling the Bereavement Service helpline on 0345 606 0265, or by visiting the Government site here.
Somewhat perversely, claimants must arrange the funeral before they can apply to the FP scheme - yet those who think they could be eligible should tell their funeral director that they intend to claim a Social Fund payment.
They may not then have to pay for the funeral straight off: if this is the case, any FP made will go direct to the funeral director or other providers; if the bill has been settled, the payment will be made to the applicant.
Claimants must provide all final bills for the funeral with the claim, before the DWP decides whether they qualify.
Public Health Funerals
Those who have been refused help from the FP scheme, and who cannot afford to meet funeral costs any other way may be forced to opt for a Public Health Funeral.
These are administered by local authorities, which have a duty under public health law to dispose of the bodies of those who die alone, or whose loved ones can't afford to do so themselves.
Public Health Funerals involve a simple service for the deceased, after which they are either cremated or buried in an unmarked communal grave.
Though traditionally known as a pauper's funeral, they can cost as much as £1,000 - and as more people struggle to meet the costs involved in any other form of funeral, the total annual cost of public health funerals in the UK is now an estimated £1.7 million.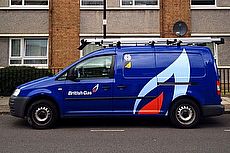 21 November 2017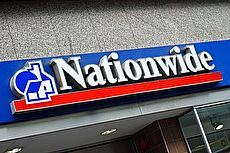 16 November 2017
13 November 2017
Follow us or subscribe for FREE updates and special offers