Collective switching for energy: should you join in?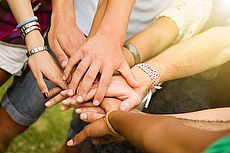 Simply switching energy supplier, we're always being told, can save hundreds of pounds a year on bills. Yet many of us never, or very rarely, move.
Energy is, in many ways, the perfect product to switch: it's totally provider neutral, except perhaps in terms of customer service and billing, because the service is always the same.
The only thing that matters is the price and that should make it easy to compare suppliers and attractive to move between them.
The problem is that it's not all that easy. Suppliers often make their packages seem complex, and it can be hard to guarantee whether the new provider will save money and, if so, how much.
It also doesn't help that energy prices are always fluctuating. Some of the best deals are fixed rates for a number of years, but consumers have to know when to move to get the best value out of those offers, if they move at the wrong time, they could end up overpaying.
Collective switching for energy is supposed to be the antidote for all this confusion.
Collective switching: how it works
It works like this: thousands of consumers sign up with a group switching organisation.
Which? have run one in the past called The Big Switch; comparison sites like Moneysavingexpert and Energy Helpline run them and so do local councils and housing associations.
Once the big group reaches a certain size and hits a time deadline, the collective switching organisation begins to negotiate with the energy suppliers on everyone's behalf.
The suppliers bid against one another to offer the cheapest and the best deal and then the organisation chooses one.
A proportion of the group, usually 10 to 20%, then switches to that one deal.
They know that they switched their energy at a good time in terms of the market and got a pretty good deal on the price of their energy. Because they're all switching together, they also potentially have more support from the group throughout the switching process.
The length of time it takes to move energy supplier - between 28 and 40 days from signing off on the switch, including a cooling off period - and the perception that the process is likely to be complicated are two more significant barriers to switching energy supplier.
So, again, the group setting makes switching more attractive.
Problems with group switching
In theory, collective switching leverages the power of a large group to allow consumers to negotiate for a better energy deal.
In practice, the schemes have had some problems.
Not everyone gets to switch: in theory, everyone should sign up and move as a group but when Which? finished their Big Switch just 30,000 of the 287,365 people who signed up got to switch because that was the agreement with Co-operative Energy, who had the winning bid.
Switchers don't get the cheapest deal: although groups almost always secure a good price for their participants, it won't be the cheapest price on energy in the market. In the case of the Which? big switch, the deal was £27 a year more expensive than the cheapest option available at the time.
Collective switchers have to wait: when it's a very good time to switch - prices are stable and low - it's often not a very good time to join a scheme because then you have to wait around to actually move.
Cash back isn't always available: cash back is often available when you move individually but it isn't always with some of the energy switching schemes. The same goes for covering Exit Fees, if they apply to you.
Discounts aren't always available: people that are eligible for the Warm Homes Discount (WHD) might end up worse off under group moves if they're switched to a provider that doesn't offer the £140 off. Full list here.
The big switching schemes
Big switching schemes like those described above have been running in the UK since 2012.
There are a number of schemes taking on new switchers now:
| | Number of members | Run by | |
| --- | --- | --- | --- |
| Cheap Energy Club | 1,203,906 | Moneysavingexpert | Find out more |
| Huge Switch | about 9,000 | Energy Helpline | Find out more |
| The Big London Energy Switch | Not disclosed | London Councils | Find out more |
| Big Community Switch | 2,892 for next switch | Local councils across the UK | Find out more |
As you can see, the schemes are split between those run by comparison sites - like Moneysavingexpert, which is owned by Money Supermarket - and those run by councils, often in an attempt to target the most vulnerable households, who are more likely to be fuel poor.
Either way, the organisation takes a commission from the energy firms for organising the switch.
In the case of the comparison services, this is, on a larger scale, what they always do when they switch households. In the case of the councils, the money justifies their investment and covers the costs of implementation, which will likely be higher than a commercial site since they don't have the same reach and they're making a particular effort to contact consumers who would never proactively switch their energy.
Councils may also use any leftover fees to contribute to fuel poverty funds or as a cash back discount
The fact that the groups take a cut doesn't mean that people get a bad deal from collective switching.
The take away:
you'll get a better deal on bills... but you might miss out on the best
However, as we saw above, they are unlikely to get the best deal on the market.
Collective switching is focused on what's best for the whole group and it's also constrained by the bids it receives from the energy suppliers.
There are a lot of things in favour of going through a group scheme, not least taking some of the stress and uncertainty out of moving energy supplier.
And most people who switch through these schemes do save a significant amount on bills.
Here's how much participants saved in a few of the auctions that have taken place over the past few years.
Scheme
How many moved?
Average saving per household
Which? Big Switch
April 2012
13% of 287,365
£233
Bristol Switch and Save
April 2013
23% of 5,378
£104
Cornwall Together
April 2013
14% of 8,366
£112
London Big Community Energy Switch
April 2013
8% of 26,000
£122
But it is worth being aware that the deal the schemes offer - if they offer you one - won't be as low as the cheapest deal on the market. The only way to get that is to switch alone.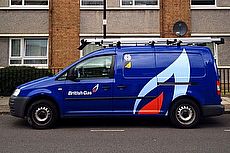 21 November 2017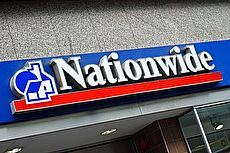 16 November 2017
13 November 2017
Follow us or subscribe for FREE updates and special offers