What are charge cards?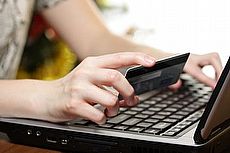 Charge cards are the least well known members of the plastic payments family.
Like credit cards, they allow consumers to instantly borrow money to make day to day purchases, often come with reward points or extras like concierge services and allow users to keep tabs on their spending.
Unlike credit cards, however, charge cards have no credit limit or cap on spending and must be repaid in full each month.
If the monthly charge card payment isn't made in full cardholders face hefty late fees and their cards may be cancelled.
Why get a charge card?
The typical charge card user has an excellent credit history and high earnings.
They don't need short term credit and they could get the top credit card deals.
So why get a charge card instead? We think there are three main reasons: rewards; benefits, like free insurance and an overview of spending, especially for businesses.
Let's look at those three things in more detail.
Rewards
The main reason is that charge cards provide a way to obtain good rewards - typically cash back or reward points - in exchange for spending.
All of the currently available charge cards also offer benefits for all cardholders regardless of spending.
These benefits vary between providers but expect to find pretty much anything, from cut price AA car insurance to golf club membership.
However, as we write this article most benefits are based on points.
For example, two American Express charge cards for consumers allow cardholders to earn Membership Rewards. These are as follows:
Benefits
Other benefits, especially insurance benefits, are also common.
We've seen purchase protection, extended warranty cover, personal travel accident cover, travel inconvenience insurance and emergency card replacement among the policies dished out by charge card operators.
Although, as is the case in many markets, these free policies are rarely all that beneficial to holders they're perhaps more useful to charge card holders because purchases on these cards are not protected under section 75 of the consumer credit act.
For more information on how worthwhile these purchase protection policies are see this guide.
Keep tabs on spending
Charge cards are also used as a kind of upmarket alternative to prepaid cards: they allow users to easily monitor spending without having to guess how much they'll need in advance.
Indeed, some charge cards are specifically aimed at businesspeople that need a way of paying for expenses incurred on company trips.
The cards have a dual benefit in this case: companies can keep tabs on what their employees are spending; and employees can enjoy numerous corporate related benefits like use of exclusive airport lounges and concierge services.
Some cards - such as the Barclaycard Corporate Visa charge card (more details) - even offer Management Information reports, which claim to help businesses to understand and plan for their expenses.
There are other corporate benefits, too.
The American Express Gold Business Card (more details) offers an FX international payment facility, for example.
The cost of charge cards
As you might expect from the type of rewards offered above, charge cards can be a costly way to spend.
Annual fee
Consumers must pay an annual fee to hold a charge card. These fees range from just over £30 to £450.
Cash withdrawals
Most charge card providers don't allow for free cash withdrawals.
Typically, cardholders will be charged 3% of their withdrawal as a fee, with a minimum charge of £3.
This is similar to the way that credit cards treat cash withdrawals. Find out more about that topic here.
International charges
Cardholders using charge cards to make purchases abroad are generally charged a fee of between 2.73% and 2.99%.
Failure to repay
As we noted above, the highest potential cost of these cards, and certainly one of the biggest risks, are the high fees which accompany any failure to repay at the end of the month.
Unlike credit cards, charge cards are typically issued without a credit limit.
The onus is on the cardholder to ensure that, in any given month, they do not spend beyond their means.
Similarly, there are no advertised interest rates with charge cards. As long as the cardholder pays back the balance in full every month, they do not have to pay interest.
However, if cardholders fail to clear their monthly balance, however, they will need to pay a late payment fee. This is typically around £15 to which interest on the balance is added at a penalty rate.
While this can be useful for those who want to avoid stringing repayments out over a long period, it is bad for those who have a history of struggling to meet payments.
Not accepted?
Finally, providers aim to present charge cards with a sheen of exclusivity and this is reflected in the fact that charge cards aren't accepted everywhere.
In the UK at least, that's mostly because our number one charge card provider - American Express - isn't accepted everywhere.
For more on the businesses that don't take the provider's card - and why - see our full guide.
Providers
Charge cards, which were originally designed for department store shopping, were the precursor to modern credit cards and were first issued by American Express in 1959.
American Express have dominated the UK charge card market for some years and continue to do so today.
At the byline date of this article, American Express were offering eight charge cards to new customers, of which three were specifically aimed at business or corporate users.
Barclaycard and Diners Club International also have one charge card available for new customers each.
Barclaycard are catering for corporate cardholders, while Diners Club market their card more towards ordinary consumers.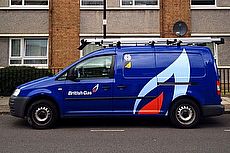 21 November 2017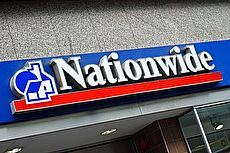 16 November 2017
13 November 2017
Follow us or subscribe for FREE updates and special offers