Cardholder rights when a credit card provider changes hands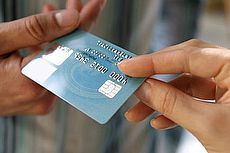 "If my credit card company is bought or taken over, will the new provider be able to withdraw or change my card deals?"
Introductory offers and other nice things that card companies use to convince customers to spend on their plastic are privileges and, unfortunately, what providers giveth, they can taketh away.
Normally, a promise of rewards holds good - reneging is no good for future business - but providers do hold the right to taketh away in reserve and they're particularly likely to use it when a credit card provider changes hands.
However, credit cardholders do have a number of options when new providers bring in new rates, fees or rewards.
We'll look at these options, otherwise known as your rights as a cardholder, after some real life examples of changes.
Takeovers: two examples
When the accounts of Goldfish credit cardholders were taken over by Barclaycard in June 2010, the new provider wrote to 500,000 customers warning them that their rewards were to be cut in half.
While cardholders previously needed to spend £1,750 to earn a £10 voucher, they then needed to spend £3,500 for the same reward.
On the other hand, in March 2011, Barclaycard announced another take over: this time of Egg's 1.15 million cardholders.
On this occasion, former Egg customers retained their interest rates and cash back earnings during the switch. And some did even better than before after the takeover.
However, some former Egg customers did complain about problems with their accounts in the immediate aftermath of the switch: some experienced incorrect balance, cash back or direct debit information on their online banking accounts until Barclaycard managed to stabilise their systems.
Facing a takeover? Your rights
Credit cardholders have a number of rights that are relevant when their provider is taken over.
These are:
Right to information: under the Lending Code and Consumer Credit Directive providers must tell cardholders when certain key information changes.
Right to reject: consumers have the right to reject interest rate and credit limit increases.
Rights in terms and conditions: credit card terms and conditions may guarantee certain aspects of credit card deals (though don't count on it).
Right to information
Under the Lending Code providers must communicate big changes to credit cards to customers separately from their normal account statements.
For example, in the case of a change to the credit limit, these communications must include customers':
Current credit limit
New, increased, credit limit
The customer's right to reject the credit limit increase (see below for more on this) and
Reassurance that the provider won't treat them any differently for rejecting the credit limit
This means that any new card company would have to inform a cardholder of any changes to his or her interest free period or increases to the minimum they are expected to repay each month.
This must be done at least 30 days before the change in a separate and easy to understand written communication.
Previously, some lenders were only notifying cardholders of changes through their monthly statements.
Similarly, under the Consumer Credit Directive, introduced in June 2011, credit card providers must notify their customers separately if they're going to make any changes to interest rates.
More on the directive here.
Right to reject
The right to reject is also worth knowing about when a takeover happens.
If the new credit card provider decides to raise a cardholder's interest rate or credit limit cardholders have a set period to choose to reject those changes.
Cardholders have 60 days to inform their card company when they want to reject an interest rate increase, close the account and pay off the outstanding balance at the existing rate.
Card companies must also tell customers how much their borrowing will cost at the higher rate, so enabling people to make informed decisions about any impact a rate increase may have.
There's more information about these rules in our full guide on the right to reject interest rate increases.
Terms and conditions
Aside from the Lending Code, it's always worth reading through credit card terms and conditions to familiarise yourself with the potential for providers to withdraw incentives.
In general they'll say something like this clause in an American Express credit card's Terms and Conditions which state that,
"we may change any provision of this agreement at any time, including fees, commissions, card options, how we apply payments and card benefits and services associated with your account and changes affecting your payment obligations."
In particular, credit card reward conditions will always offer the provider a get out clause so that they can change the scheme.
A new provider will have just the same rights as the provider cardholder's signed their agreement with.
When things go wrong
Finally, let's take a look at credit cardholder's right to redress if things go really wrong during a credit card provider switchover.
All UK credit card providers are regulated by the Financial Conduct Authority (FCA) so they must have a formal complaints procedure.
Before this procedure is entered into most also have an informal procedure - the secure email services, call centres and in branch help that you go to whenever you have a question of complaint about the credit card.
If the problem has not been resolved through these channels, a formal complaint will usually mean writing a letter outlining the problem.
Providers should acknowledge this complaint within 5 days and, within 4 weeks, come back with a formal response.
If the problem is not resolved within 8 weeks the card provider writes with a 'Final Response' and, at that point, cardholders can take the complaint to the independent Financial Ombudsman Service (FOS).
Most complaints should not get to this stage but the takeover of a credit card provider is a flash point where cardholders should know their rights on making a complaint.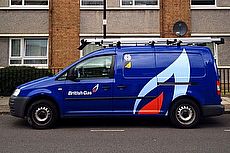 21 November 2017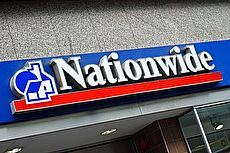 16 November 2017
13 November 2017
Follow us or subscribe for FREE updates and special offers