Capital One Classic credit card: what's on offer?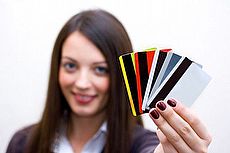 The Capital One Classic credit card has long been marketed as a good option for people with previous credit problems looking to access credit again.
In fact, it's one of the UK's best known credit building cards.
Like another of the UK's well known 'poor credit' cards, the Barclaycard Initial credit card (cost of credit), this deal comes with a number of the additional cardholder services, just as customers with the mainstream product range do.
Credit building
As we mentioned at the top, the Capital One Classic credit card is marketed to people who want to rebuild their credit rating.
The idea is that accessing credit can help build up a positive impression and show that the borrower can manage their money responsibly if lenders look at the credit file in the future.
Of course, the technique only works if the card is managed well, see our guide for more on repairing a credit rating.
However, this intended use means that Capital One's application requirements are very different from other credit card providers'.
Those with CCJs or defaults in the past will be considered and past bankrupts are not excluded from applying, as long as the bankruptcy was discharged over 12 months ago.
New applicants must be registered on the electoral roll, however
Here's more details on the cost of the credit and how to apply see below.
Capital One Classic credit card (Go to provider

»

)
Suitable for: Poor credit history (have had some credit in the UK before and have not been declared bankrupt in the last 12 months)
Representative example: When you spend £1,200 at a purchase rate of 34.94% p.a. (variable), your representative APR will be 34.9% APR (variable).

Note that, in the past, Capital One have marketed this product to those completely new to credit. However, as we update this review, the application criteria is restricted to those who have had credit in the UK before.
See our guide to first time credit cards for more on being new to credit.
Protection on purchases
In addition to the protection offered under law, Capital One offer cardholders a purchase protection insurance policy.
The policy offers cover against loss, damage or theft of new items in the first 100 days after purchase.
Items are covered up to £1,000 and there is an excess of £25. Other exclusions do apply such as jewellery, some electrical items such as cameras and mail order items while they are in transit.
These purchase protection policies don't generally add much more than the protection under the law - see our guide here for more - but actually Capital One's cover may come in handy.
As with any insurance policy, however, always check the full details of cover before relying on it.
Fraud and identity theft protection
Capital One subscribes to the Lending Code, which means cardholders are only ever liable up to a maximum of £50 for fraud that takes place without their knowledge or consent and where reasonable precaution was taken (more on liability here).
In addition to this, however, Capital One also offer a 100% Internet fraud guarantee, as well as active fraud monitoring to keep an eye on cardholder accounts for any suspicious activity.
Cardholders can also access an Identity theft assistance service that can provide help and guidance to prevent ID fraud as well as a named adviser if a cardholder ever experiences identity theft.
Capital One credit cards also offer the Verified by Visa (3D secure) service which offers an extra layer of protection when shopping online with participating retailers.
In conclusion
The Capital One Classic credit card could indeed help applicants that are likely to be rejected elsewhere to reestablish their credit history through a well established and well respected credit card provider.
It's a more accessible credit product for those with previous credit problems.
Over and above that, it continues to offer additional services more commonly reserved for mainstream products which is a nice extra, though not a reason to hold the card.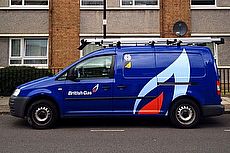 21 November 2017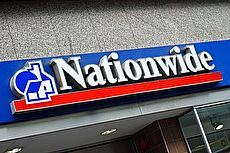 16 November 2017
13 November 2017
Follow us or subscribe for FREE updates and special offers