Capital One Aspire World: what's on offer?
Note: This credit card is no longer available from Capital One (March 2013).
See the current Capital One range here.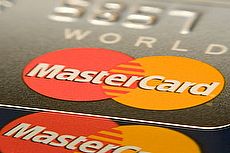 The Capital One Aspire World primarily offers a cash back reward scheme, alongside a premium list of additional benefits for purchases and fraud security.
Cash back rewards
The cash back scheme is a tiered one, and is adopted from American Express Platinum's original deal - which coincidentally changed a few months afterwards.
The scheme offers a 5% introductory cash back rate that is awarded on spending up to £2,000 within the first 99 days.
Cardholders spending the full amount will be able to earn £100 cash back.
Thereafter the scheme is unlimited and cash back is earned on aggregated purchases, with higher spend tiers earning more cash back.
The tiers are set out as follows:
0.5% on up to £5999.99
1% on £6,000 to £9999.99
1.25% on amounts over £10,000
Cash back is awarded annually and on aggregate amounts, which means each cash back rate is only awarded on spend within that particular tier.
In other words, cardholders will still only earn 0.5% on the first £5999.99 even if they've spent more than £10,000 over the year, and if they've spent £10,050 in a year only £50 would of earned 1.25% cash back.
Another term worth being aware of is that spend during the first 99 day introductory bonus period is not included in the first year's aggregate spend, so cardholders only have 9 months worth of spending in which to move up the cash back tiers in year one.
Each anniversary of account opening the aggregate purchase tiers start again and the cash back rate is 'reset' to 0.5%.
World MasterCard
Originally, World MasterCards were first launched as travel specific deals - with MasterCard providing a number of travel services separately to the issuing bank.
However, they were all relaunched about a year ago and now work by the issuing bank running a specific reward, and MasterCard no longer offering anything in addition.
In particular, they're no longer very worldly (read: travel related).
Capital One Benefits
Capital One, however, does still add on additional benefits for World MasterCard customers, including the now exclusively offered Equifax credit monitoring service.
This service will alert cardholders to any change on their credit reports to help prevent ID theft, as well as two full credit reports a year.
Of course this service can be bought through Equifax directly, but the benefit here is just that it's included free.
In terms of fraud protection, Capital One also offers an Internet fraud guarantee, active fraud monitoring - which looks out for any unusual activity - and an identity theft assistance service.
As well as section 75 credit card protection - more on this here - the Capital One Aspire World credit card also offers a purchase protection insurance policy for goods bought with the card.
This protects eligible items up to £1,000 against loss, damage or theft for 100 days after purchase (up to £20,000 in a year).
Only UK purchases are covered and it's important to check the full policy details before relying on any cover. Other exclusions and limitations apply.
In summary
The Capital One Aspire World is a premium card offering a rewarding cash back deal aimed towards higher spenders, alongside a bundle of cardholder benefits including unique access to Equifax services.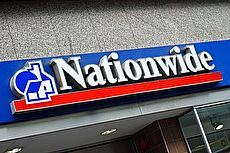 16 November 2017
13 November 2017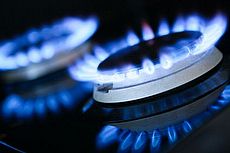 8 November 2017
Follow us or subscribe for FREE updates and special offers