Broadband advertising: the 'up to' debate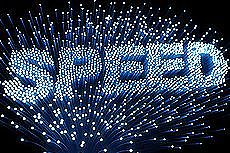 Despite widespread criticism of the phrase 'up to' as a vague and meaningless way to signify broadband speeds, it remains widely used in advertisements.
So why is this, what exactly does the term mean and will it continue to be used?
This guide aims to provide a bit of background on broadband speeds, explain why the phrase 'up to' is so commonly used and provide some clarity on its current use in broadband advertising.
Broadband speeds
When used in advertising, the term 'up to' has historically been used to signify an ideal speed that could be provided by a broadband company in ideal conditions. This speed differs from actual speeds, which are the speeds actually experienced by users.
By itself though, speed is not necessarily the best indicator of overall broadband quality.
Broadband can be affected by a myriad of outside factors, as we explain in more detail here, including interference, distance and the provider's traffic management policy.
Regardless of advertised speeds, an ISP's traffic management restrictions can throttle connection speeds at certain times of day or for those households that exceed the limits set out in fair use policies.
So even the country's fastest packages (as we list here), which are more likely to live up to their advertising speed promises, might not necessarily always offer the best performance as users go about their day to day online activities.
This guide explains the factors that affect broadband speeds more fully.
Because there are so many variables with broadband speeds, it is impossible for broadband providers to give customers an entirely accurate speed estimate in their advertising.
The use of 'up to' is a compromise. However, it is a compromise that seems heavily skewed in the ISPs' favour and many organisations have spoken out against it.
A bit of history on broadband advertising
All advertising is regulated by the Advertising Standards Authority (ASA), which is an independent regulator of advertising across all media. It implements the Advertising Codes, which are written by Committees of Advertising Practice (CAP).
In 2007, a Which? investigation into broadband speeds couldn't find a single participant who achieved their line's 'ideal' 8Mb speed, even for a second.
If the ideal speed was actually impossible to achieve, some organisations were concerned that the phrase 'up to' was highly misleading.
Ofcom, the UK's communications regulator, was one of those organisations.
In 2010, major providers came under fire for failing to follow Ofcom's speed code, which including not making it clear that speed adverts constituted an 'up to' amount, not a promise that the top speed could be reached.
By 2011, the regulator had thrown its weight behind a ban on 'up to' adverts.
It recommended that the speeds shown in broadband advertising were based on a Typical Speeds Range (TSR) rather than the 'up to' amount, and that the maximum 'up to' speed could only be used if it was actually achievable for a certain number of consumers.
You can see more on how this works here.
At around the same time, the ASA had ruled against a BT advert which claimed the company was rolling out 20Mb speeds to its customers.
Commenting on its ruling the ASA stated: "We noted BT's new service was available to fewer than half of all households and the roll-out, increasing that figure to 75%, was anticipated to take around two years."
Adding: "We had not seen sufficient evidence to support the claim that BT's new broadband service was consistently faster than its existing 8Mb service, even at peak times."
In this context of increasing frustration with broadband advertising and under pressure from Ofcom and others to come up with a clearer code of standards for this area, the CAP released new rules on broadband advertising in September 2011.
But getting rid of 'up to' wasn't included in the proposals and some argued that broadband adverts were no clearer as a result.
Broadband providers
So what about the broadband providers in all of this controversy?
Although some providers have criticised 'up to' down the years they have largely continued to use it, most likely because doing otherwise would mean advertising lower speeds, which no one wants to do.
One of the few ISPs who actually stopped using 'up to' in 2011 was Virgin Media, largely because their cable broadband delivers about 95-98% of advertised 'up to' speeds already.
The provider's Stop the Broadband Speed Con campaign argued that other ISPs should stop using 'up to' in their advertising.
Unsurprisingly, BT and Sky complained to the ASA that the Virgin Media 'Con' campaign had denigrated their current advertising and the ASA agreed, banning Virgin's campaign for actively discrediting its rivals.
Since Virgin's slap on the wrist from the ASA no other provider has launched advertising campaigns that actively attack a competitor on the basis of broadband speeds.
But some, like TalkTalk and Sky, have at times taken a different road: not advertising speeds at all and relying entirely on personalised speed checkers to give their potential customers an accurate broadband speed estimate.
The current picture
As noted earlier, in 2012 the ASA implemented new rules that 'up to' claims in broadband advertising must be available to at least 10% of a provider's customers.
In March of this year Parliament debated the broader issue of broadband advertising and specifically the 10% rule brought in by the ASA in 2012.
They decided that very few industries could get away with only offering 10% of their advertised product or service to consumers, with the chairman of the debate going so far as to say that current practices were "a fraud on the consumer" and that they were "not fair, reasonable or understandable."
The outcome was that a number of requests were made to the ASA to ensure:
That at least half of customers received advertised speeds;
That a further 20% of customers were at least capable of reaching the advertised speeds; and
That broadband sold as fibre should be supplied solely through fibre cables and not through the old copper cables which cannot support higher speeds.
As a result, in May of this year CAP and BCAP (the UK Code of Broadband Advertising) launched a consultation on the proposals listed above to be implemented by the ASA.
The aim was to ensure that broadband advertising is not misleading, that it manages consumer expectations appropriately and that speeds are achievable for most or many consumers.
The consultation closed in July and the results are pending.
Broadband price claims
In addition to the advertising of broadband speeds, in October 2016 the ASA implemented new rules for broadband providers around the fixed price claims they use in advertising.
In January of that year the ASA and Ofcom had released a paper which found that the presentation of broadband pricing in advertising was likely to mislead customers.
Participants in the research behind this paper could not clearly comprehend what the actual cost of a broadband package would be after taking into account different advertising claims around line rental, introductory costs, offers and other variables.
In fact just 23% of participants could accurately name the full cost of a broadband package after watching an advert one time.
In October 2016, the ASA implemented three new rules for advertising broadband prices. From this point broadband advertising had to:
Show all costs clearly and not separate out line rental;
Clearly state the contract length and the contract price after any discounts; and
Be more transparent on upfront costs like installation and delivery.
It's clear that in the past few years pressure has been mounting on broadband providers to use clearer and more accurate messages in their advertising.
Although the use of the term 'up to' has not been banned, in the past couple of years the ASA, under pressure from Ofcom and the Government, has renewed its focus on broadband advertising.
Following the end of the CAP and BCAP consultation in July of this year, we're all waiting to see what the results will be for future broadband advertising.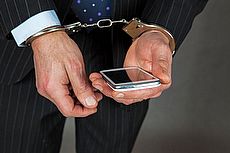 23 November 2017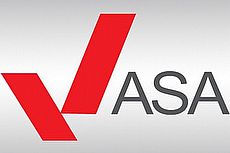 23 November 2017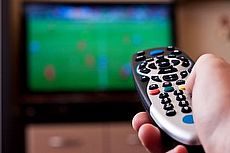 15 November 2017
Follow us or subscribe for FREE updates and special offers