Charge your phone on the go: best mobile battery packs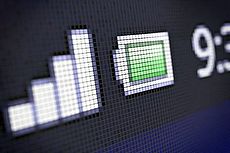 THE typical mobile user checks their phone an average of 110 times a day, so it's no surprise that most of us find our smartphone batteries die before the day is out.
Running out of power when there isn't a power outlet within reach can be annoying at best, and a real nightmare at worst.
That's why a portable battery pack is a must have gadget for anyone worried about running out of juice when they're running around.
They're exactly what they sound like: a backup power source that you charge at home and then use to power up your mobile on the go.
What to look for
Convinced of the need for extra charging power? Here's what to look for.
Size and weight
While the extra boost of power is welcome, carrying around a cumbersome battery pack all day isn't.
It's easy to find chargers of less than six inches in size, but the larger packs usually provide better charge.
Charging times
At the very least there should be an indicator to let users know when the unit is charging, and when it's full. Ideally there'll also be a display that accurately shows how much power it has left.
Most importantly, a battery pack should do the job of being on hand. It needs to hold charge long enough to give emergency power when it's most needed. Look for a pack with a lithium ion battery.
As smartphones get bigger and cleverer, battery packs can provide fewer full charges. But only the smallest, cheapest, battery packs can't fully charge the majority of smartphones.
A decent pack should be able to charge even a larger device, such as an iPad, at least 50% from 0%.
Shareability
In some cases battery packs have more than one charging port, in the form of multiple USB ports or a combination of USB and 2.1 Amp ports.
This doesn't necessarily mean that more than one device can be charged at any one time but if the pack does support simultaneous charging, all the better.
Compatibility
Some portable chargers are specifically designed for one device, such as the iPhone, while others are compatible with a variety of gadgets, from smartphones to cameras.
If the pack does support a number of different devices, the length of time it takes to charge, and the amount of charge it can deliver may vary depending on the gadget, so watch out for this.
Top 5 battery packs
With all that in mind, here are our top five charging packs.
1. TeckNet Power Bank 16000mAh USB External Battery Backup Pack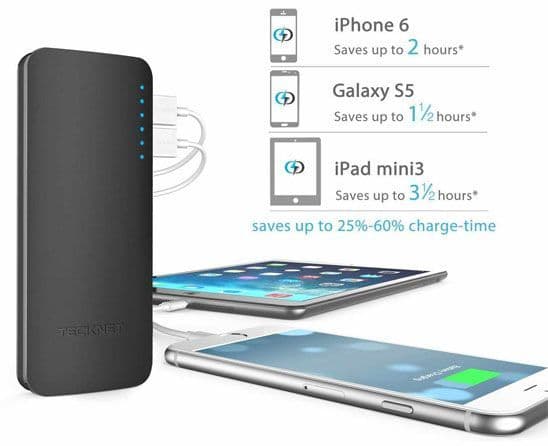 Specs
Dimensions:14 x 6.1 x 2.2cm
Weight: 304g
Battery capacity: 16,000mAh
Top of the list is the TeckNet Power Bank, which has 92% charging efficiency. It claims to be able to charge an iPad 3 or iPad 4 at least once, while smartphones can be charged up to seven times.
It boasts a superfast charge output so your phone can be back up to full power in no time at all. With dual USB ports, it's also possible to charge two devices at once, but remember that this will drain the pack's power faster.
TeckNet say the pack will last for a good 1,000 charging cycles - so not only will it keep devices running longer, but it'll also last a good long time itself.
Lightweight, with huge capacity, and compatible with all USB devices, the TeckNet Power Bank is a great all-rounder.
2. Anker Astro E5 16000mAh Portable Power Bank Pack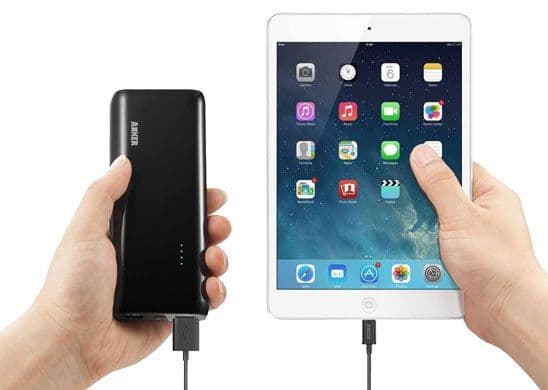 Specs
Dimensions: 15 x 6.2 x 2.3cm
Weight: 308g
Battery capacity: 16,000mAh
The second generation Astro E5 isn't the newest of Anker's range of battery packs any more, but it's still one of the best available. Its large 16000mAh capacity and fast charging output make it ideal for people who are regularly on the go.
It can charge the iPhone 5S more than seven times, the Galaxy S4 four times, and an iPad Air more than once. Its ultra high density battery cells also mean it can offer power while remaining compact - this model is the same size as the less powerful Astro E4.
Again, it offers simultaneous charging thanks to dual USB ports.
One of the more unusual features is the built in LED torch, which could come in handy.
3. EasyAcc 15000mAh Power Bank 4 USB 3.5A Output Portable Charger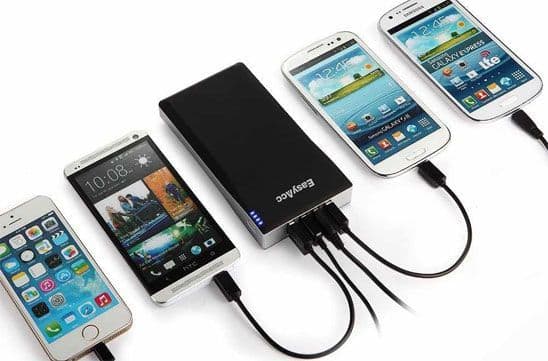 Specs
Dimensions: 14.2 x 7.4 x 2.2cm
Weight: 295g
Battery capacity: 15,000 mAh
The Easy Acc Power Bank is compatible with just about all mobile devices, including smartphones, tablets, iPods and Bluetooth speakers, and with four USB ports can charge up to four smartphones, or two tablets at the same time.
For those who only need to charge one device at a time, it can power up the iPhone 5 eight to nine times and a Galaxy S5 more than four times before needing recharging itself.
The unit uses lithium polymer batteries, claimed to be safer and more stable than lithium ion batteries, and it also has a microchip to protect against short circuit, so devices are always safe and secure.
One downside, however, is that each of the four ports has a different output, ranging from 1.3A to 2.4A, for different kinds of device. They are at least labelled on the back of the pack, so anyone in doubt can check which they should use.
4. RAVPower 16000mAh Portable Charger Power Bank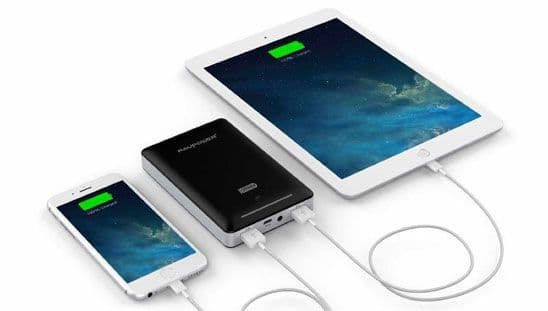 Specs
Dimensions: 12.7 x 8.1 x 2.2cm
Weight: 322g
Battery capacity: 16,000 mAh
The RAVPower portable charger is slightly heavier than the other packs we've looked at so far, but at the same time it packs the same charging power into a smaller shell.
It boasts intelligent technology to match output to the device plugged in to either USB port - so whether it's a tablet, iPad or any kind of smartphone it'll provide optimal charging times.
As we'd expect from a 16000mAh device, this claims to provide enough power to recharge an iPhone 5 more than seven times, or two iPad minis fully.
RAVPower say the pack will cope with up to 500 charging cycles - half those of the TeckNet charger, but still enough to deal with being drained and recharged itself every day for well over a year - and it also has an LED torch built in.
5. Anker 2nd Generation Astro Mini 3350mAh Portable Charger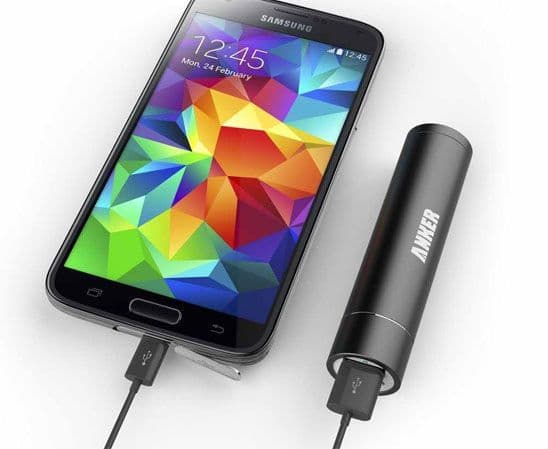 Specs
Dimensions: 9.5 x 2.3 x 2.3 cm
Weight: 86g
Battery capacity: 3350mAh
We finish off with the cheapest, least powerful, battery pack in our top five - but what it doesn't have in juice, it certainly makes up for in portability.
It's an incredibly sleek unit - Anker describe it as "lipstick sized", with a single USB port for charging up any smartphone on the go.
The Astro Mini has a 3350mAh battery, a fraction of the other four packs in the list, so it only lasts for a couple of hours, or for roughly one charge.
Anker say it holds enough power to charge an iPhone 5S one and a half times over, and it'll fully charge the iPhone 6 or Samsung Galaxy 6. It'll also provide one more full charge to most other smartphones.
It's not going to keep a mini office on the go, but if it's only to be used in emergencies, rather than as a regular source of power, it may prove to be just enough.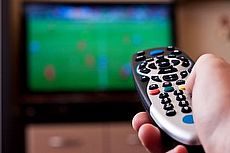 15 November 2017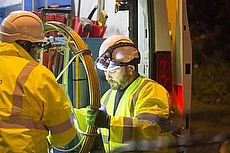 10 November 2017
9 November 2017
Follow us or subscribe for FREE updates and special offers