Cut fuel spending: the best points for petrol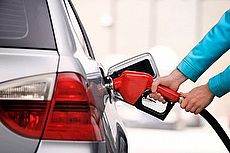 By some estimates, the average motorist now pays around £3,500 a year simply to have a car, with a large chunk of that going on petrol or diesel.
In just a few steps - three, in fact - we can reduce that part of the bill by hundreds of pounds.
1. Get the lowest prices
Using a postcode based comparison service like petrolprices.com can help to find the forecourts near you with the lowest petrol prices.
It's a free service, also available as an iPhone or Android app, although you do have to register to see the results.
It's worth noting that supermarket petrol prices are usually lowest.
According to the AA's fuel price report for September 2016, supermarket unleaded petrol prices are 2.8p per litre lower than the UK average, with supermarkets charging an average of 109.0p per litre.
That may only add up to a difference of £1.12 on the cost of filling a 40 litre tank (the size found in most small cars), but over a year, that difference will mount and mount - and of course, it's greater for those with bigger cars.
In addition, supermarkets often run reward point promotions on fuel that can cut prices even further.
2. Use the right card(s) to pay
Once you've found the cheapest place to buy, it's time to get the best value for money on the spending you can't avoid.
Loyalty points
Cheaper prices per litre beat loyalty points hands down: going to a more expensive station for the points is not worth it.
But if the cheapest station in the area happens to have a loyalty scheme - and most do - it makes sense to cash in.
The supermarkets
Tesco Clubcard holders can earn one point for every £2 of fuel they buy at Tesco Fuel stations - those attached to the superstores.
As well as being able to use them for Tesco shopping, Clubcard points can be exchanged for vouchers towards the cost of services and MOTs with Halfords Autocentre, and the full range of RAC roadside recovery cover.
Nectar cardholders collect one point for every litre of fuel they buy at BP fuel stations and two points for every £1 spent in the shop
We compare the Nectar and Clubcard schemes in general here.
At Morrisons pick up a Morrisons More Card: customers will earn 10 points for every litre, and 5,000 points means £5 to spend in store.
Note that all 5,000 miles must have been earned on the same card, so it might be worth households sharing a key fob and main card in order to earn points and get the vouchers more quickly.
The petrol stations
BP: As we noted above, BP are allied with Nectar. Every now and then, BP will offer double or bonus points for those buying Ultimate fuel. BP M&S stations also offer M&S Sparks points on M&S branded products; as these don't qualify for Nectar points, it's worth splitting any transactions that would include both (say, M&S food with BP fuel) to get both sets of points.
Esso: Tesco Clubcard holders can earn more points on Esso fuel. The most points are available at Tesco's alliance stations (Esso forecourt with a Tesco shop), where we'll get one point for every £3 spent). At other Esso stations we'll earn one point for every 2 litres of fuel, and one point per £1 spent in the station shop or at an Esso car wash. Also look out for double points promotions on Esso's Synergy fuel.
Shell: The Shell Drivers Club offers shopping vouchers, Avios and other rewards. Members earn one point per litre on standard fuel, and two per litre on V-power Nitro+; they can also earn points on Shell lubricants and car washes in Shell service stations.
Texaco: Star Rewards offer a point to every litre. Once users have at least 500 points they can redeem them for either £5 off fuel or a gift voucher. Pick up a card in store or join online.
Credit cards: petrol specific rewards
According to recent figures from the UK Cards Association, almost a third of transactions including automotive fuel were carried out on a credit card during 2015. But most of those transactions didn't receive much in return.
Perhaps that's why we've seen a wave of motoring specific deals hit the market in the past couple of years.
Tesco Clubcard
Tesco Clubcard credit card holders paying for their petrol at Tesco Petrol Filling Stations get more points than ordinary Clubcard customers: five points for every £4 spent on fuel.
The card also rewards us with one point for every £8 we spend somewhere other than Tesco - note that this is the rate at which we'll earn points in Esso service stations.
Purchases credit card (Go to provider

»

)
More Clubcard points on Tesco fuel (5 points each £4 spent, excludes Esso fuel). Plus 5 points each £4 spent at Tesco, and 1 point for every £8 spent elsewhere.
Representative example: When you spend £1,200 at a purchase rate of 18.94% p.a. (variable), your representative APR will be 18.9% APR (variable).

Sainsbury's
The Sainsbury's Nectar credit card offers extra Nectar points on Sainsbury's shopping. After the introductory bonus period holders will earn two Nectar points for every £1 spent on Sainsbury's fuel.
Holders will also benefit from a boost to the points they can earn on fuel from BP stations, as they'll get the usual one Nectar point per litre of fuel bought, plus an extra point per £5 spent.
Nectar Purchase credit card (Go to provider

»

)
For the first 3 months earn 8 Nectar points for every £1 spent plus one Nectar point per litre on Sainsburys fuel. Then earn 2 Nectar points for every £1 spent plus 1 Nectar point per litre on Sainsburys fuel (includes loyalty points).
Representative example: When you spend £1,200 at a purchase rate of 18.95% p.a. (variable), your representative APR will be 18.9% APR (variable).

Credit cards: other rewards
Petrol specific rewards won't necessarily be the most rewarding deals for all motorists - particularly for those who are already part of a loyalty scheme or are big spenders across the board.
With that in mind, we've also listed general credit card rewards (although these are covered more fully here) with notes on how they can benefit drivers.
Cash back
Cash back is the simplest credit card reward around.
Cardholders earn a percentage (albeit not a high one) back when they pay so it's a particularly good reward for taking the sting out of an unavoidable but expensive cost like petrol.
Some credit cards even offer higher cash back rates on petrol spend.
The AA's FuelSave credit card, for example, offers cash back ranging from 0.5% on most purchases, up to 4% on fuel for those who spend more than £500 a month on the card. Account holders who don't meet that threshold will still earn 2% cash back on fuel purchases.
AA members will get a free MOT each year they have the card; non-members will get AA Breakdown Cover for the first year, then a free MOT check every year after that.
The card has an annual fee of £42, charged in 12 monthly instalments of £3.50, but at the time of writing, there's no fee for the first year.
Although it's no longer available to new customers, Santander's 123 credit card continues to offer 3% cash back on spending considered to be for travel purposes, as well as 1% on supermarket spend and 2% on spend at department stores.
Santander 123 credit card

1% cash back at supermarkets (£300 per month spend cap)
2% cash back at department stores (£150 per month spend cap)
3% cash back on travel costs (£100 per month spend cap)

Representative example: When you spend £1,200 at a purchase rate of 12.7% p.a. (variable), with a £36 annual fee, your representative APR will be 18.4% APR (variable).
The cash back categories are set by MasterCard, which often leads to purchases that holders would expect to earn 3% being classified as supermarket or department store spending, and earning at a lower rate.
While that card is no longer available, there are still plenty of other cash back cards out there, offering a range of rates. Here's a quick rundown of the rewards a cardholder paying for petrol with a couple of the more common cash back rates could expect to earn annually.
Weekly spend
Cash back rate
0.5%
1.0%
1.25%
£30
£7.80
£15.60
£18.75
£50
£13
£26
£32.50
£70
£18.20
£36.50
£45.50
£100
£26
£52
£65
£120
£31.20
£62.40
£78
For more information see our main article on earning cash back.
A warning
It's well worth noting, at this point, that reward credit cards won't be suitable for all drivers.
Once cardholders start paying to borrow the value of their rewards plummets.
The rate at which we earn rewards is always way below the rate a card provider will charge in interest on outstanding balances, so we'll rapidly find the cost of any interest incurred wiping out our potential earnings.
The golden rule is to always pay back the card balance in full at the end of month.
Those concerned that they won't be able to follow that rule are better off concentrating solely on ways to cut the cost of motoring that don't revolve around credit.
That's the loyalty schemes above and the efficiency tips below.
3. Improving efficiency
Getting something back on the inevitably high cost of driving is great.
But doing something to lower those costs, even if it's just to make them eyebrow-raising rather than astronomical, is even better.
Keep the car in good nick
Removing excess weight (taking out heavy loads, removing extras like roof racks and bike racks) and checking tyre pressures are correct on a regular basis will all help make the vehicle much more fuel efficient.
Drive more slowly and more steadily
Smooth driving in higher gears uses less fuel: even Jeremy Clarkson has had to relent on this driving efficiency rule.
Avoid using heating and air conditioning
These two are fuel thirsty and often used unnecessarily.
Remember that short journeys are costly
According to Government figures, more than half of UK car journeys in 2014 were less than five miles long, with 6% of UK car journeys that year being less than one mile in length.
Advising drivers simply to use their cars less can sound glib but, sometimes it's advice well worth heeding.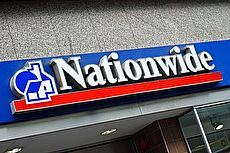 16 November 2017
13 November 2017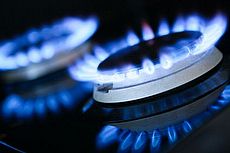 8 November 2017
Follow us or subscribe for FREE updates and special offers