Basic bank accounts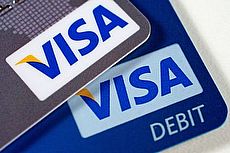 People with a poor credit history can find it tricky to be accepted for a standard current account.
Luckily there are several alternative options: basic, managed and credit union accounts, as well as prepaid cards.
As basic accounts are the most popular and cheapest of these options, they'll be the main focus of this guide.
We'll explain all you need to know about these accounts, including their main features and how to apply for them, as well as take a look at some of the best ones currently being offered by UK banks.
What are basic bank accounts?
Basic bank accounts, often also called cash accounts, are the closest thing to a standard bank account available to those with poor credit, and they're often the easiest and best way back to getting one of those standard accounts.
In the past many basic accounts only came with a cash card for use at ATMs, but now thanks to the EU Payments Directive, all basic accounts come with a proper debit card.
Most allow account holders to set up direct debits and standing orders from their account to pay rent and bills, and accept payments in such as pay and / or benefits.
Basic bank accounts generally don't pay interest, there's no option to get a cheque book, and holders can't borrow with an overdraft.
If a payment is due to go out but there isn't enough money in the account, the banks can stop the payment - but account holders should no longer be penalised for failed payments or going overdrawn if such a payment can't be stopped (see more on this below).
Basic accounts are not exclusively used by those with poor credit histories, their stripped down features have made them quite popular amongst those looking for low maintenance ways to manage their money.
However, there have been reports of individuals being rejected for basic accounts when they qualify for a standard account.
Top basic accounts
The UK's two top basic bank accounts overall have generally been considered to be:
The Co-op and Barclays offer a wide range of services to help basic account holders manage their money. In addition both have historically been the most likely to accept all kinds of applicants - including those who have been declared bankrupt in the past and those who are still going through bankruptcy (undischarged bankruptcy) in the case of Barclays (more on this below).
Under 18?
Bankrupt?
Free debit card?
Free ATM anywhere?
Co-op (16)
HSBC (16)
Santander (16)
Barclays
Virgin Money
Bank of Scotland
Barclays
Co-op
Halifax
HSBC
Lloyds Bank
Metro Bank
Natwest
Nationwide
RBS
Santander
TSB
Virgin Money
Barclays
Bank of Scotland (BoS)
Co-op
HSBC
Halifax
Lloyds Bank
Metro Bank
Nationwide
Natwest
RBS
Santander
TSB
Virgin Money
By law, all banks must offer basic accounts. They're also obliged to make them visible enough so that potential applicants know to ask about them, following heavy criticism that such accounts weren't being sufficiently publicised leading to unnecessary financial exclusion.
In addition each bank should provide clear and simple information about the features their basic account offers, making it easier to see if it's suitable, and to compare with other accounts.
That's important, because they do vary - and sometimes by quite a lot.
One rather unusual example is the basic account offered by Metro Bank. It's open to anyone aged 11 and above - but it can't be used for standing orders, direct debits and the like.
Here's a selection of some other basic accounts currently available:
To see more basic accounts head to our main bank account comparison page here.
What to look for
So what are the features you need to look out for?
1. Free debit card
As we noted above, most basic bank accounts now come with a normal debit card that allows purchases at the till as well as ATM withdrawals.
Santander are slightly unusual in that they issue basic account holders with two cards: a cash card for use at any ATM, and a Top Up Debit Card that must have funds transferred onto it before it can be used.
This feature is useful for helping holders to separate money set aside for bills from other expenditure.
In most cases, the debit cards that come with basic accounts do not allow contactless payment; Nationwide and Metro Bank are notable exceptions, however.
2. Free ATM access everywhere
Most banks also now allow their basic account holders to get cash from any ATM for free, just like standard account holders can.
A few still have restrictions on cash machine use though:
Metro Bank: Free to withdraw from Metro Bank ATMs but other providers may apply charges.
Santander: Account holders can only use the Top Up card to withdraw cash from Link ATMs, when money has been transferred onto the card ahead of time; otherwise they can only use Santander ATMs.
As can be gauged from the above, Santander win points for making card transactions and withdrawals more complicated than they really need to be. The cash card has no withdrawal restrictions but can't be used for purchases.
While people heading out with just the Top Up card must transfer money from their account onto the card before hand. They can then use the card to withdraw cash and spend in shops and online, up to the amount transferred.
If they haven't transferred the money to the Top Up card in advance then account holders must use a Santander ATM to withdraw funds from their account.
These restrictions don't matter for those who happen to live next to a participating branch, but they can be a real pain otherwise, and the Payments Council have argued that lack of ATM access can lead to financial exclusion.
3. Undischarged bankrupts accepted
Barclay's aren't the only bank that will consider applications from undischarged bankrupts. Virgin Money will as well - and they pay interest when the account is in credit, which is practically unheard of for a basic account.
That's welcome news; Citizens Advice have long called on other banks to "change their policies as a matter of urgency" after the Co-op stopped accepting the recently bankrupt in September 2012.
"Our bank [was] doing far more than most," they said in explanation, "... our disproportionate market share of the basic bank account market has continued to grow significantly."
But Virgin Money and Barclays aside, no other bank has stepped up to offer basic services to new bankrupts, and we're not holding our breath.
4. Low returned direct debit fees
Under the terms of an agreement between HM Treasury and nine of the biggest banking groups and building societies, made in late 2014, penalty fees for unpaid items were scrapped at the end of 2015.
This agreement included most of the main basic bank account providers, yet there are some exceptions, notably Metro Bank who charge a £10 fee, so it's worth checking the full terms and conditions to be a hundred percent sure.
As with standard bank accounts, some basic bank accounts offer grace periods - giving holders up to a certain time of day (usually around 3pm) to deposit enough money to cover any outgoing payments - before they levy the failed payment fee, while others make three attempts at the payment before charging.
Note that even before they were being phased out, Santander and HSBC didn't charge unpaid transaction fees - but HSBC used to warn their basic account holders that they would consider closing an account if any one direct debit or standing order was refused three times.
This may sound harsh, but all banks have the right to stop a direct debit facility or even close the account if a customer often has returned items.
5. Branch services
Finally, it's worth noting that some banks only offer basic in branch services - deposits and withdrawals - to holders of basic accounts.
All those we've listed above allow deposits over the counter, and most allow withdrawals. Only Santander have specific restrictions on normal withdrawals, limiting them to amounts of between £50 and £300.
When it comes to making withdrawals, there are replacements available - machines in the branch, ATMs and online banking - but for those who like going to the counter, it's worth bearing in mind that it's not possible in every branch.
How to apply
Once we've chosen the basic bank account that most suits us, it's time to apply.
ID and proof of address requirements
Opening a basic bank account typically requires two bits of paperwork: one official form of identification and another proof of address.
Here are the documents that will be valid:
Identification:
Valid passport
UK driving licence
Benefit books or entitlement letters
EU ID card
HMRC tax notification or assessment letter
Proof of address:
Utility bill (not a mobile phone bill)*
Bank statement*
Council tax bill**
Mortgage statement**
*Usually no more than three months old
**Usually no more than six months old
Note that these are guidelines only. Every bank has their own rules and may be able to offer guidance for those that don't have access to at least one item from each of the above categories.
Don't be alarmed if the bank or building society refer the application to a credit reference agency. Rather than being a full credit check, which can further affect our credit rating, it's likely to be another ID check, and shouldn't cause too much trouble.
Alternatives to basic bank accounts
For people recovering from serious debt problems it may be that going to the big banks isn't all that appealing.
Unfortunately, though, the alternatives to basic bank accounts have their own pitfalls: there are often fees or restrictions on getting hold of our money, for example.
We're going to list some options here but it really is worth being cautious. Getting away from the banks doesn't mean being entirely away from trouble.
Managed accounts
People with managed accounts get someone else to look after their money for them: a money manager, who makes sure essential payments like rent and bills get paid.
The cash left when the essentials are paid is available to spend using a debit card, or, in some cases, a prepaid card. Because they're so hands on, managed accounts incur monthly fees, and sometimes a set up fee.
Particularly for those of us who've had trouble managing our own finances, handing control to a personal money "life coach" might sound appealing and rather convenient.
But the downside - other than having to pay someone to look after our money for us - is that, well, someone else is managing our finances.
For more information, take a look at our full managed bank account guide.
Credit Union accounts
Credit Unions were primarily set up to offer easier ways for members of communities to save and borrow but since 2007, many have also offered basic banking services - including debit cards and direct debit facilities.
The advantage is that most are geared towards helping those with poor credit histories and have general money help on hand.
The disadvantage is that not all credit unions can offer all services, and those that do may often charge a monthly fee for running the account.
Our guide to credit unions has more information.
Prepaid cards
Prepaid cards offer holders the flexibility of a debit card and can even help improve a damaged credit rating, but come with a few safeguards - and drawbacks.
Unlike credit cards, which work by letting us spend then pay the money back afterwards, prepaid cards only let us spend what we've already paid for.
That means we can't get into debt - but equally, we can't spread large payments in order to cover a large purchase or emergency spending.
Furthermore, prepaid card issuers charge fees: for holding the card, and sometimes for certain types of spending, and even topping up the balance - and those fees can quickly add up.
In early 2010, for example, MPs expressed fears that people using prepaid cards for benefits were losing a significant proportion of their cash almost immediately because of the fees being charged.
There's more information on these fees, and other details of how prepaid cards work, in our guide to them, here.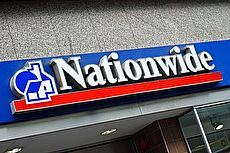 16 November 2017
13 November 2017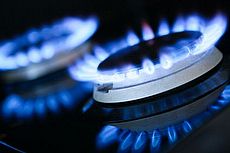 8 November 2017
Follow us or subscribe for FREE updates and special offers