Barclaycard Gold credit card: what's on offer?
Note: This credit card is no longer available from Barclaycard (June 2013).
See the current Barclaycard range here.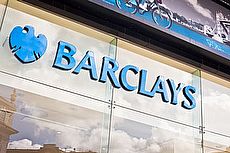 ALL that glitters is not gold - as even Spandau Ballet and John Suchet would surely agree - but that doesn't stop the Gold credit card from Barclaycard outshining the competition.
The Barclaycard Gold credit card most noticeably offers a 0% balance transfer deal for 12 months.
That's not exactly the longest, but where this card differs is in its transparency of the credit status of applicants it's likely to accept.
Generally speaking most balance transfer deals require an excellent credit rating; but even of those that don't they're pretty closed mouthed about it: only managing to be as specific with their pre-application information as saying it's open to applicants 'aged over 18' and 'UK resident'.
Barclaycard on the other hand are specifically listing this card as available to people who "have an average credit rating", and even go on to specify more or less what kind of history they assume that to be made up of.
So, while there may be other balance transfer credit cards available to people with a less than perfect score: they're not so easy to identity.
Barclaycard actually go one more useful step further by offering a footprint free credit search tool that will let you know which Barclaycard you're most likely to be accepted for before you apply.
And as we've written elsewhere on the site, because rejected applications can harm your chances of being accepted elsewhere for around three months, applying for the right card first time round is certainly an ideal.
The balance transfer
While we can remember when 12 months was a long offer, deals now stretch up to 25 months, but as we've mentioned above; it is a more accessible option for cheap borrowing.
There is a 2.5% handling fee to pay, which works out at £25 for every £1000 moved. The 0% rate lasts for a year though, so it's kind of comparable to paying a 2.5% per annum interest charge: much less than the average 17.9% APR.
The terms of the balance transfer offer restrict the amount to £5,000 or 90% of the given credit limit - whichever is less, and transfers must be made within 60 days.

New legislation has meant that credit card providers must allocate repayments towards the highest interest rate balance first. Although lenders still seem open to interpret that for promotional offers.
If Barclaycard clear interest charging purchases before a 0% balance transfer - it's still worth being aware that due to the way any balance on an account waives the standard interest free period, some interest may be unavoidable in any case if using the Barclaycard Gold for a 0% balance transfer and for new purchases.
In other words, although the line has been moved in favour of consumers, the old rule applies: while you're paying off a 0% balance transfer: lock it away, freeze it 'Confessions of a Shopaholic' style - just don't spend on it.
Application criteria
As we've mentioned, the Barclaycard Gold credit card is marketed both towards those looking to better manage existing card debts, as well as people who may want to improve their current credit report.
Well-managed credit borrowing is recorded as a positive sign on a credit report for future lenders to see when applying for credit, such as current account overdrafts, loans and mortgages.
Barclaycard have positioned this product to be more accessible to people who may not have an excellent credit report - however, they still set down some application criteria which is always important to check thoroughly before anyone applies.
For example, according to Barclaycard that 'average credit rating' won't involve: any bankruptcy, CCJ or IVAs in the past five years; more than two other credit commitments and any missed credit card or loan payments in the past year.
For more on what lenders consider in general, see our guide to applying online here.
Extra features
Barclaycard is well known for its additional services and benefits - and more so for offering them across its entire range of cards.
Offered is the well advertised purchase delivery protection insurance: cover against loss or damage to goods bought online or delivered from the high street until they arrive safely at your home. As well as active fraud monitoring and a fraud liability guarantee.
Barclaycard are also at the front of the market in terms of technology - and include free text alert services to remind cardholders of due payments, as well as integrated contactless payments primarily for use in big chains, particularly around London.
Barclaycard now also provide the mybarclaycard service, an advanced online account management tool with personalised graphs and charts to help monitor spending amongst other features.
Barclays also offer travellers worldwide assistance services that can help to provide practical help when abroad.
If your card is ever lost or stolen, Barclays will aim to get a replacement card to you anywhere in the world. They can also help to arrange an emergency cash advance of up to £1,000 (subject to available funds).
All in all
It's refreshing to see a card provider offering a transparently more accessible 0% balance transfer option; however this card's been around a few years now and while the market has moved on, this deal is starting to look a little more in need of a refresh too.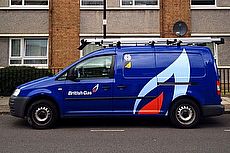 21 November 2017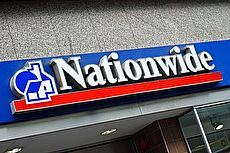 16 November 2017
13 November 2017
Follow us or subscribe for FREE updates and special offers