The new Barclaycard Freedom: is it an improvement?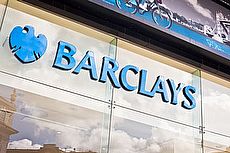 In May this year, Barclaycard scrapped their Freedom rewards scheme and promised an "exciting" replacement.
Now that replacement is here and it's called, drum roll please: Freedom.
To be fair, though, the name is about the only thing that hasn't changed.
What's new?
Anyone could collect points under the old rewards scheme, even those with Barclaycard's poor credit option, for example.
The new Freedom scheme is much more like any other rewards scheme in that it's currently limited to holders of just one credit card.
Barclaycard Freedom Rewards credit card (Go to provider

»

)

0% on balance transfers for 12 months (within first 60 days)
2.9% balance transfer fee reduced to 0.15% by refund
0% on purchases for 12 months

Representative example: When you spend £1,200 at a purchase rate of 21.9% p.a. (variable), your representative APR will be 21.9% APR (variable).

Gone, too, is Freedom's 1% cash back, replaced by a much more conventional system of points.
Here's how cardholders can collect:
£1
all spend
1 point
£1
spent in UK supermarkets, petrol stations
and on Transport for London (TfL) spend
2 points
£1
spent with selected Freedom partners
3 points
At that rate, points are likely to accrue pretty quickly. Although the actual returns are fairly modest.
So, for example, to get a £5 Freedom voucher, you'd have to spend:
| | |
| --- | --- |
| Ordinary spend | £1,750 |
| Spend in supermarkets or on petrol | £875 |
| Spend with Freedom partners | £583 |
When we updated this article, the byline date above, new applicants for the card can get up to £30 in Freedom vouchers within the first three months.
There's a minimum required spend to get that reward but it's a nice little boost.
How can you spend it?
Also new are many of the retailers where you can spend your hard earned points.
By moving to a points and reward voucher model Barclaycard appear to have recaptured many of the mainstream businesses which seemed to have abandoned their over complicated old scheme (although not for earning, see below).
So on the high street, for example, where Freedom used to rely on fairly small or specialised brands such as Blue Inc, Hawes & Curtis and Petroleum now Phillip Green's big hitters - Wallis, Dorothy Perkins and Burtons among others - plus Next, Boots, M&S and more are up for grabs.
Vouchers for days out have had a massive upgrade too.
Sovereign Luxury Travel (us neither) used to be the best travel reward Freedom had to offer. Now, there are triple points up for grabs on a huge range of attractions including all the major theme parks and cinemas and big chains like Premier Inn and Marriott.
In eating out the scheme has gained big names like Starbucks, Strada and Pizza Hut, although it's a real shame that Yo! Sushi, Pizza Express and Spaghetti House are no longer taking part.
All in all, it's become far easier to get high quality rewards through Barclaycard Freedom.
There's likely to be something here for just about everyone, although there are also some problems with the scheme, see the final section below.
What's not new: limited points partners
On the downside, just like its predecessor the new Freedom scheme suffers from a limited number of earning partners which severely restricts the amount cardholders can actually earn.
At the time of writing, spending with only the following retailers will net cardholders triple points:
Bella Italia
BHS
Cafe Rouge
Goldsmiths
Naked Wines
The Ticket Factory
Unless you're a serious jewellery shopper or Cafe Rouge devotee, it's unlikely you'll actually be able to rack up many points at the tripled rate.
That's a real shame. We assume Barclaycard are working on getting more companies on board but don't hold your breath: we last updated this article in late 2012 and now, in early 2014, the opportunities for triple points haven't increased.
As a result, Freedom compares unfavourably with, for example, Santander's 123 Cashback credit card which triples points on petrol stations and many forms of public transport, albeit with a cap on earning.
To compare the card with other current deals take a look at our main comparison table here and search by rewards.
Our calculations include initial bonus points and an approximate value of the rewards in pounds and pence.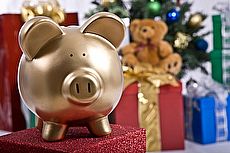 8 December 2017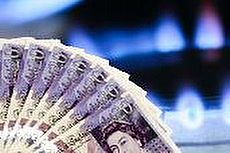 8 December 2017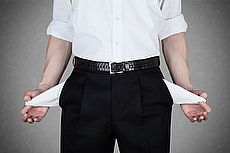 7 December 2017
Follow us or subscribe for FREE updates and special offers