How long will it take to get my credit card?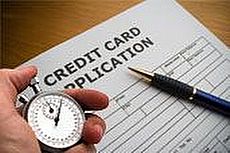 "I just applied for a credit card: how long will it be until I can start using it?"
There are two types of credit card application process: standard and instant decision.
Read on to find out more about the time it takes card providers to go through the application process in both cases, and five top tips for getting a card as quickly and as safely as possible - and what to do if we're rejected.
Alternatively, filter currently available cards by whether they offer instant decision here.
Standard credit card applications
Approx 14 days from application to receive the card
In any standard credit card application process - online, by post or over the phone - applicants are asked for their full personal details and information on their existing financial commitments.
This information is then reviewed manually by the provider which may take from five to 10 working days.
Applying by post is likely to be the slowest process since, aside from postal delivery times, the receiving provider will need to enter the application into their system - whereas an online application is submitted automatically.
Those making a credit card application with their current bank or building society might get a quicker response, because the existing relationship makes it easier to verify information and come to a decision.
'Instant decision' credit card applications
Approx 10 days from application to receive the card
The quickest credit card applications are likely to be instant decision credit cards, which offer a response in just minutes when applications are made online via the bank's website.
During an instant decision application all or any of the following checks can be completed automatically:
Identity verification: of the applicant and any other person relevant to the application (i.e. anyone who is financially linked to the applicant - there's more on financial linking here).
Score for credit card suitability: based on current borrowing and past borrowing behaviour.
Fraud checks: aside from simple identity checks, banks can cross-reference applications with fraud prevention databases, to avoid applications made using a stolen identity, for example.
When performed by a computer, the speed of these checks can take at least a few days off the whole process, from applying to receiving the credit card.
While they're becoming more common, however, instant decision credit cards are still offered by a relatively small number of issuers. Check this guide for more on these cards and applying online in general, or compare deals here.
In the past, instant decision credit cards were reserved for those with the best credit ratings.
Now, however, instant decision credit cards are available for a whole range of users.
How to get a card faster
Choosing whether to make a standard or instant decision application makes a difference, but it's nothing to the time applicants will save by making the credit card application count in the first place.
Here are some of our top tips for speeding up the whole process and guarding against the biggest slow down of all: a rejected application.
1. Do a quotation search first
The fastest, safest way of making a credit card application is to test the waters with a quotation search.
A quotation search - also known as a "soft search" - is a quicker, less intensive, credit check, which the card provider can carry out to assess whether our application is likely to be accepted.
They're different from a full search in that they don't leave a "footprint" on a credit record.
If it turns out that the application is unlikely to be accepted, the customer doesn't have to worry about the impact of a rejected check on their credit file when they look for a different card. There's more on the problem of credit file "footprints" below.
Worried about
poor credit history?
Unfortunately, even this "light" credit check costs a credit card provider money, and because they don't leave a footprint - leaving us free to test the waters with several providers - the banks and building societies are less likely to get a return on that cost.
So although there's been considerable support from consumer groups for more card providers to offer them, plenty of lenders don't offer quotation searches.
Nationwide are a notable exception: their quotation search service is built into their main online application process.
MBNA and Barclaycard also offer a pre-application soft search to check a user's eligibility across their range of credit cards without affecting credit score.
The difference between them is that the Barclaycard check isn't in any way part of an application for credit. They therefore warn that results can vary when the full check is made. Applicants must apply via a special form, available here.
MBNA, meanwhile, offer their "soft search" as a preamble to applying for selected cards from their range: as a result, they advise that customers may find they're shown a different card from the one they were first interested in, and that they're more likely to be accepted for.
Some comparison sites also offer soft searches.
2. Check and double check application criteria
No matter the method of application, those applying for a new credit card should be very cautious about making sure they fulfil all the application criteria before going ahead and applying for a card.
Don't think that because a card is marketed as being a "credit builder" or ideal for a first time cardholders, they won't be as strict; if anything they can be even more specific in their eligibility requirements.
3. Supply as much information as possible
Obviously we need to provide all the information a provider asks for - at best not doing so will lead to delays in processing, and at worst it'll lead to an application being rejected.
But providers find it easier to make a decision when they are supplied with as much information as possible, including additional supporting information: a full record is often a good one.
Accuracy is also important. Credit card providers will cross-reference the information they receive from us with records from reference agencies and from the electoral roll.
For example, applicants with an address that's recorded differently in various places might want to try to match the version which matches the records of the most reliable source.
People who live in flats often have this kind of issue: some records will refer to Flat X, Jones Street Mansions, 1 Jones Street, for example, while others refer simply to Flat X, 1 Jones Street.
When in doubt, go with the version used on the electoral roll - but if possible, avoid the problem all together by ensuring that addresses match in the first place.
4. Take notes
It's often worth writing down any details the credit card provider gives at this stage, too.
Many providers will issue applicants with a reference number, which allows both them and us to keep track of the card's progress and sort out issues if it ends up taking longer than expected to arrive.
5. Send back the term agreement quickly
When an application for a credit card is accepted, the first letter from the new provider will often contain an agreement to their terms and conditions, which needs to be reviewed and signed to get the card.
The quicker an applicant can get that form back in the post or sign it electronically (an option that's becoming more common), the quicker they'll ultimately receive the card.
Cards should arrive a few days after we've taken care of that paperwork.
Rejected? Stay cautious
It can be tempting to apply for several credit cards in quick succession, especially when the providers offer an instant decision. Resist temptation!
Applying for a credit card leaves a "footprint" on a credit file. Application for several cards made at the same time or within a short period may result in lenders seeing multiple searches.
As that can suggest we're desperate to get credit, it can be rather off-putting to potential providers, and raise our risk of rejection - which in turn could well make future applications more difficult.
We go into more detail about dealing with a declined application in this article.
The general rule is to wait at least three months between applications, and to use that time to look at other ways to improve our credit rating.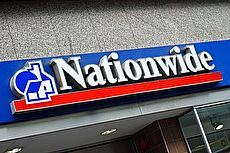 16 November 2017
13 November 2017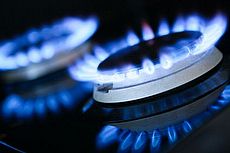 8 November 2017
Follow us or subscribe for FREE updates and special offers