AOL broadband: a look back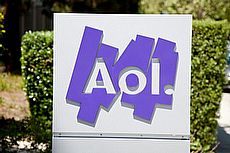 QUIETLY, without fanfare, AOL broadband's sign up website started redirecting to TalkTalk in May 2014.
AOL broadband is no longer available to new customers.
TalkTalk had long owned AOL home broadband in the UK - read our full review here - and evidently felt that recent efforts to revive AOL, the deals were relaunched in 2011, slimming down what were once an excessively complicated muddle of packages, had failed.
This was our former AOL broadband review, we're preserving it here at a look back at the ISP.
AOL broadband
For years, AOL broadband deals hovered around mid market: neither the cheapest nor the fastest around.
Their offers were basic, with small prices and a small download allowance to match.
Speeds
AOL were far from the fastest around.
They were one of the very few providers still to advertise an up to 8Mb connection as standard.
The faster up to 24Mb broadband deal was only available when customers took AOL line rental.
In addition, independent speed data wasn't available for AOL because it's too small to be included in Ofcom's full independent tests.
However, looking at similar providers we surmised that the average 8Mb customer would actually receive speeds of around 3-4Mb while the average 24Mb customer would actually see around 7-9Mb.
Those were standard speeds for a mid market ADSL provider.
Unlimited usage
AOL moved from a 10GB monthly usage cap to offering unlimited downloads across all packages.
They did operate a fair use policy and manage traffic - however both these policies looked reasonable and fair.
AOL said that they would use traffic management on non-time critical traffic such as Peer-to-peer during busy periods, which is 6pm to midnight weekdays and 6pm to midnight at weekends for those in AOL's network area.
For those outside of AOL's main network area, traffic management applied during the hours of 3pm to midnight weekdays and 3pm to midnight at weekends.
AOL hadn't mentioned that there are any soft download limits or speed restrictions in place, so their take on unlimited certainly looked promising.
LLU provider
Finally, AOL were an LLU broadband provider, meaning they'd installed their own systems in some of BT's exchanges and where they have done so they can offer lower prices and faster speeds.
However, LLU providers don't "unbundle" every exchange in the UK and this creates a network divide: those customers outside of AOL's network paid an extra £5 a month.
Everything else is identical - including the broadband speed, monthly download usage, contract options, set up costs, free wireless router and choice of call plans - but this is well worth double checking.
Owned by TalkTalk
As we mentioned above, the AOL broadband is owned by TalkTalk and we assume that their network is now not being run separately to that of TalkTalk and that, in fact, the two are now identical services.
Calls and/or line rental
As noted above, AOL's fastest broadband was only available to those within AOL's network area who also take the provider's line rental.
Unusually, there was a mid point between taking AOL's line rental and going elsewhere: the 'calls' option.
In that package, customers would pay BT (or whoever) for line rental, they'd just pay AOL for any additional calls they made.
A connection fee applied to all chargeable AOL calls, which included numbers that weren't geographic such as those starting 084 and 087. Calls to those numbers were still fairly high cost.
Having AOL Talk (either calls or line rental) also meant that it was free to call AOL broadband customer services.
More information on phone options is available in our full line rental guide.
Prices
As we've noted above, while AOL offered fairly basic broadband deals they offered them at a mid market price.
Check our broadband under £10 guide for an up to date look at budget providers.
User abused
It's also worth noting, because it's undeniable, that AOL had negative user reviews.
As we've seen throughout this review, AOL were a big name that have somehow managed to squander it on basic, non market-leading broadband.
That also seeped into their customer service which was middling at best.
All in all
AOL was a bit of a mystery: a budget broadband provider that would have anyone with a budget to stick to reaching for a cheaper, better deal.
Before they left the market, AOL deals weren't even coming within the top ten cheapest broadband deals.
That said, the provider did have some good points: their deals were simple and no nonsense and line rental was cheaper than BT's.