Half price Sky Sport upgrade and more on offer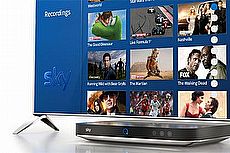 © Sky
EXISTING Sky TV customers can get Sky Sports at half price for six months - a saving of up to £41.25 - until the end of Monday.
Those new to Sky TV, meanwhile, can get a third off the price of the broadcaster's pre-made TV bundles, plus a £25 reward for one of a selection of retailers.
Both groups can benefit from adding Sky Broadband to their deal for £22.40 a month for 12 months, instead of the usual price of £27.40.
Half price Sky Sports
As it's the shortest lived of this week's offers, we'll start with the half price Sky Sports upgrade - those looking for information on the new customer TV deals click here, or for more on the broadband offer feel free to skip ahead.
Sky TV Latest Upgrade Offers
Adding Sky Sports to a Sky TV subscription usually costs £27.50 a month, but for those upgrading online before Monday night, it'll cost £13.75 for the first six months.
For that, viewers get seven live channels plus on demand content - including goals and highlights from every possible Premier League game (only those televised live by BT Sport will be missing, as we explain here).
Football is the driving force behind the success of Sky Sports - but there's plenty coming up over the next couple of months for those who prefer rugby union, golf, darts, or even WWE wrestling.
Sky do offer an eighth Sky Sports channel, Sky Sports Mix, but we think it's a little cheeky of them to include it in their Sky Sports pack channel count as it's available to everyone who has a Sky TV subscription, no upgrade needed.
New to Sky TV
Those new to Sky have slightly longer to make the most of the latest deal available to tempt them into signing up: until the end of Sunday November 20th, they can choose from one of Sky's pre-made TV Bundles and get a third off the usual price for 12 months.
As well as the standard TV bundles - the Original, Variety and Box Sets Bundles - the deal includes Sky's Cinema and Sports Bundles, which add the relevant premium channel pack to the Original Bundle, and the Complete Bundle.
This last choice is one for the brave, as even with the 33% saving, it'll cost just under £50 a month. As the name suggests, it includes all of Sky's standard TV channels - as we'd get in the Box Sets Bundle - plus Sky Cinema, plus Sky Sports - and it throws in the HD bolt-on required to watch Sky Sports in higher quality as well.
There's more on what exactly comes in each TV Bundle in our full review of Sky TV, available here - and it may also be worth checking out our guide to Sky Q, as it differs from the Sky+ platform most of us will have had at least some experience of.
Get Sky Broadband for less
We mentioned Sky Broadband above, so here's where we point out that it's still available for £22.40 a month for 12 months, instead of the usual price of £27.40.
That includes line rental, but no calls. There's also a £9.95 router delivery fee to consider.
Sky Broadband Latest Offers
For those who are only interested in getting Sky Broadband, there's an added incentive in the form of a £50 Marks and Spencer e-voucher, to be claimed once the service is up and running.
Those who are considering bundling this deal with one of those above should bear in mind that they'll only get the discounted price, not the e-voucher.
The good news for anyone who misses any of these offers is that they do tend to come around quite frequently - and new customers in particular can usually benefit from some kind of added incentive.
Keep an eye on our main offers page, or on the boxes to the top right of our articles, for the latest deals.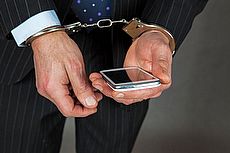 23 November 2017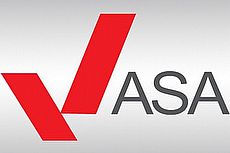 23 November 2017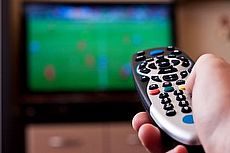 15 November 2017
Follow us or subscribe for FREE updates and special offers