BT £75 and £125 reward cards return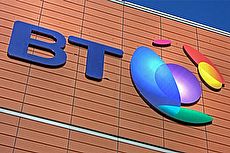 AFTER a short break, BT have brought back their reward cards for new broadband customers, offering up to £125 to new customers taking one of their fibre packages.
They're being paired with another round of special introductory prices - which are lower for those going through us than via BT directly.
Customers signing up to BT's Unlimited Broadband through Choose will pay £24.98 (£5.99 plus £18.99 line rental) for 12 months instead of the usual £31.99, and get a £75 reward card.
BT Broadband Latest Offers
Those opting for Unlimited Infinity 1 (up to 52Mb) will pay £29.98 (£10.99 plus £18.99 line rental) for 12 months rather than £38.99 - and they'll be eligible for a £125 reward card.
BT Broadband Latest Offers
The BT Reward Cards
Once known for offering Sainsbury's vouchers, for the past year BT have favoured their own branded Reward MasterCards, varying the preloaded amounts between £50 for standard unlimited broadband and £100 for unlimited fibre, and £75 for ADSL and £125 for Unlimited Infinity 1 as now.
The Sainsbury's vouchers were popular - particularly when BT seemed overcome with generosity and offered all new customers £150's worth, regardless of whether they were buying standard or fibre broadband - although as we said when they were running that deal, all of the Big Four ISPs were being unusually giving at the time.
But the advantage of a prepaid credit card is that it can be used pretty much anywhere. There are a few exceptions: they can't be used to withdraw cash in any way (including at foreign exchange bureaus), or for gambling.
More importantly for many people, they can't be used to pay for petrol at the pump, or at automated travel ticket terminals - holders will need to go to the kiosk or ticket office if they want to use the card in those situations.
How to claim
The other thing to note is that it's up to us to claim our rewards - and we can only do that once our broadband has been activated.
BT Broadband offer
Get BT Unlimited Broadband
for £5.99/mth plus a £75 reward card:
click here
This is understandable on the part of the ISPs - barring any major issues, once our services are active we tend to be committed to them. If they let us claim before that point, there's the risk that we'd cancel and skip off with the cash.
But it also puts the onus on us to remember to claim - which it seems plenty don't, or don't realise.
The good news is that we have three months to claim from the date our broadband is installed - so people who fear they may have missed out on a previous reward offer may still be able to benefit.
BT Infinity offer
Get BT Unlimited Infinity 1
for £10.99/mth plus a £125 reward card:
click here
Claimants will need to visit BT's dedicated Claim My Reward page - click here and bookmark it for later if needs be - and enter their BT ID (usually the email address they used to sign up).
If they're eligible, they'll see the details of their reward on the following page, all ready for claiming - and once they've done that, it should be with them within 30 days.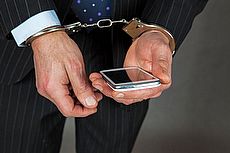 23 November 2017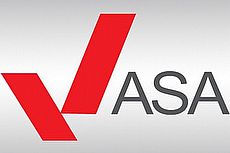 23 November 2017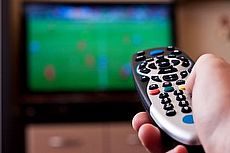 15 November 2017
Follow us or subscribe for FREE updates and special offers